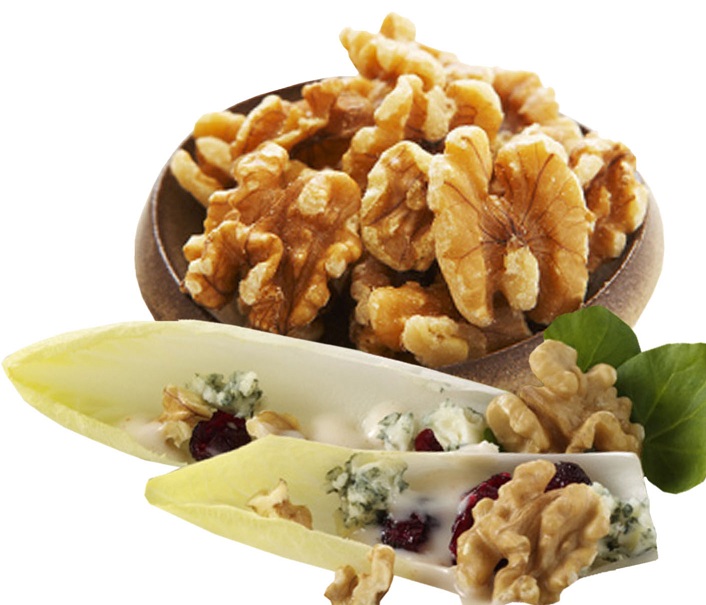 John Sigona's dried fruit and nut selection of the week is shelled organic walnuts.
Special $3.99
(7 oz. container)
Regular $5.99
Our California Certified organic shelled walnuts are of excellent quality. These light halves and pieces come to us locally from Gibson Farms in Hollister.
I have known the owner, Mark Gibson, for over 33 years and he's used sustainable farming practices long before most of us knew what the term meant. He grows and processes in the most meticulous manner both for quality and health reasons. That's why he's product is simply the best.
Walnuts are one of the superb live health foods, filled with all kinds of wonderful nutrients:
Nutritional info based on a (1) oz. serving:
12% RDA for Fiber
8% RDA for Protein
5% RDA for Iron
6% RDA for Thiamin
8% RDA for B6
10% RDA for Phosphorus
48% RDA for Manganese
11% RDA for Magnesium
3% RDA for Calcium
Additional Benefits:
Healthy Fat that provides Omega 3 fatty acids—(1) serving provides 90% RDA
Particularly rich in phenol antioxidants, like Gallic acid, with lots of major health benefits