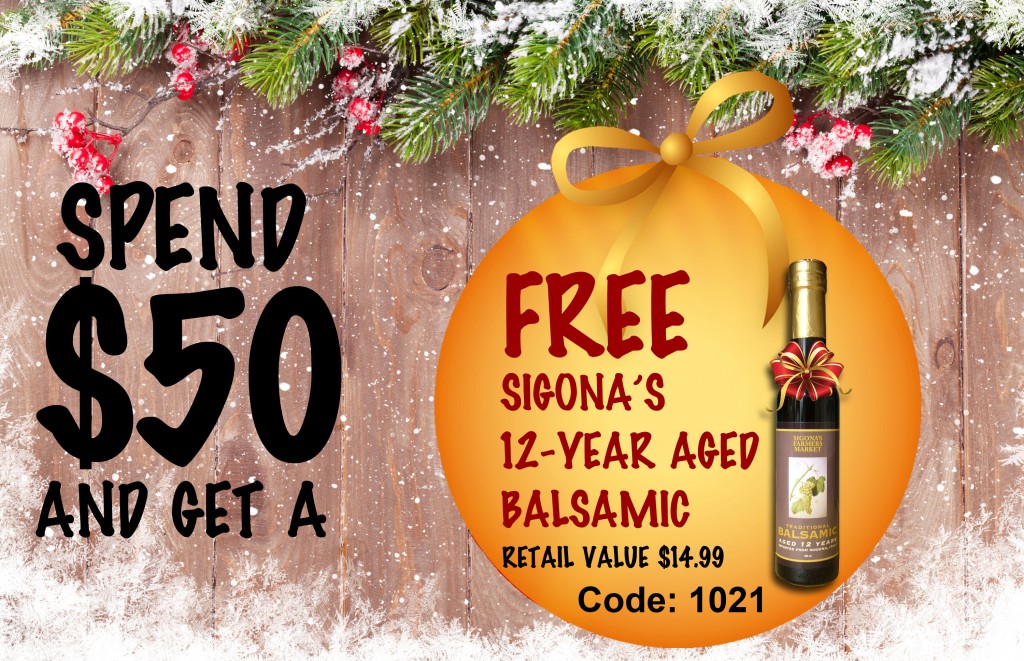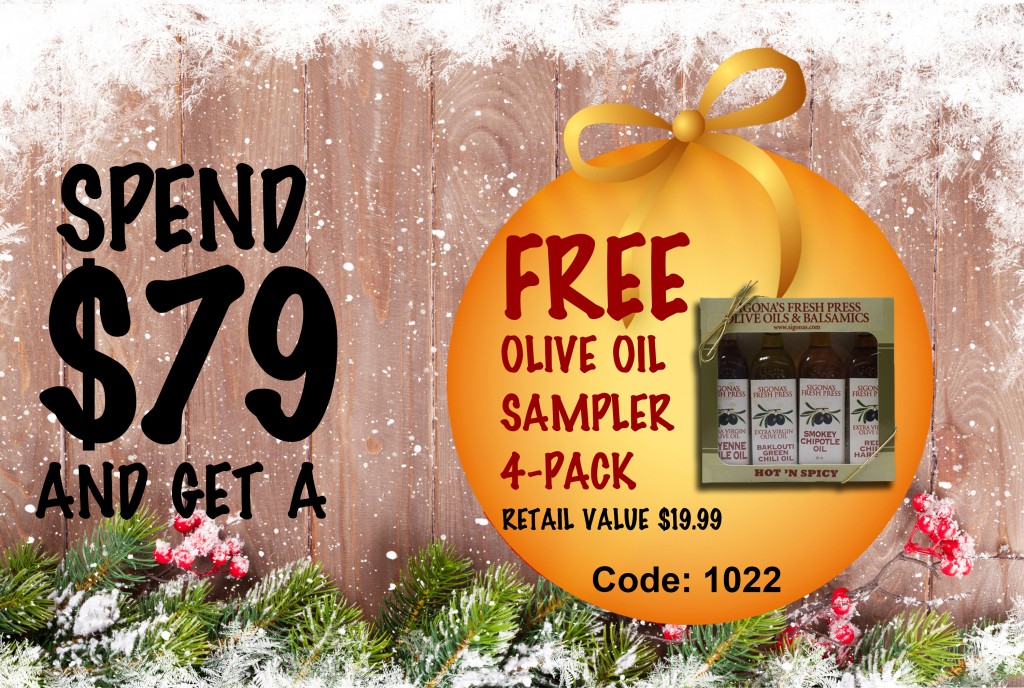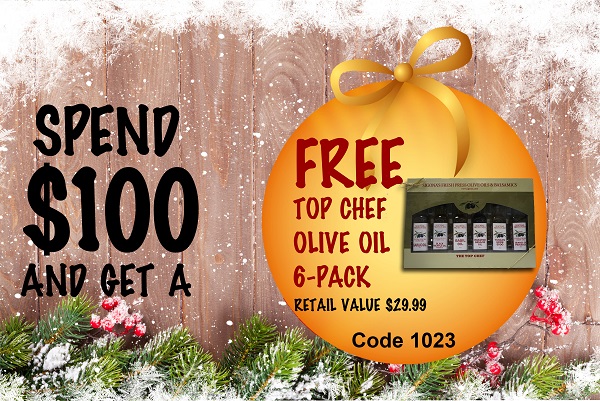 How to Redeem Your FREE Gift from Sigona's:
1. Once you exceed the minimum amount spent for your choice of gift, add the gift above to your shopping cart.
2. Enter the coupon code for your free gift in Step 5 of the checkout process. Under "Choose if you have a discount code or gift voucher," select "Use a coupon code." Enter the coupon code listed below and press "Apply Coupon." Checkmark the box to agree to Terms & Conditions and press 'Continue."
Spend $50 for a FREE 200-ml bottle of 12-year aged balsamic vinegar (retail value $14.99) – CODE 1025
Spend $79 for a FREE 4-pack 60-ml olive oil sampler (retail value $19.99)- CODE 1022
Spend $100 for a FREE Top Chef, a 6-pack of 60-ml olive oils (retail value $29.99) – CODE 1023
3. Review your order in Step 6 and view the coupon code subtracted from your total order.
4. Place order.
*Coupon codes valid from December 2-31, 2016. This coupon may not be combined with other offers. One per transaction. Available while supplies last.