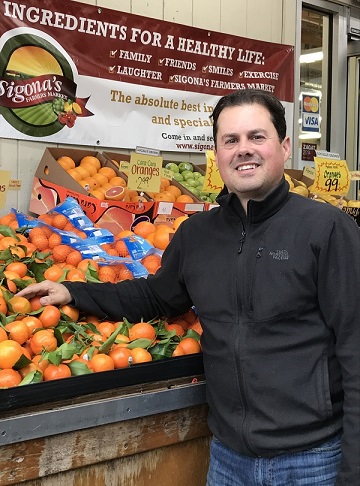 Our Satsumas are ridiculously good right now. Easy to peel, seedless and divinely sweet. They're in a class all their own right now! So make sure to come in soon to get your snack on with these little bites.
Choose Satsumas that are:
Orange in color. The more orange they are, the sweeter the Satsuma. Too much green won't have the flavor that the riper orange ones have. They should be bright and vibrant with a good natural shine to them.
Heavy for their size. These heavier satsumas will be juicier.
IF they have leaves, they should be green and supple. If they have leaves that are dry, brown or leaves that break easily, they are probably old.
Robbie Sigona is our produce buyer. He works with local farmers and scours the market for the very best in fresh fruits and vegetables – some of you won't find anywhere else.