From December 20-26, you'll receive three free Fruit For Thought premium dried fruit snack packs. These 1 ounce packs are the perfect single-serving size to throw in your bag, so you can eat healthy anywhere!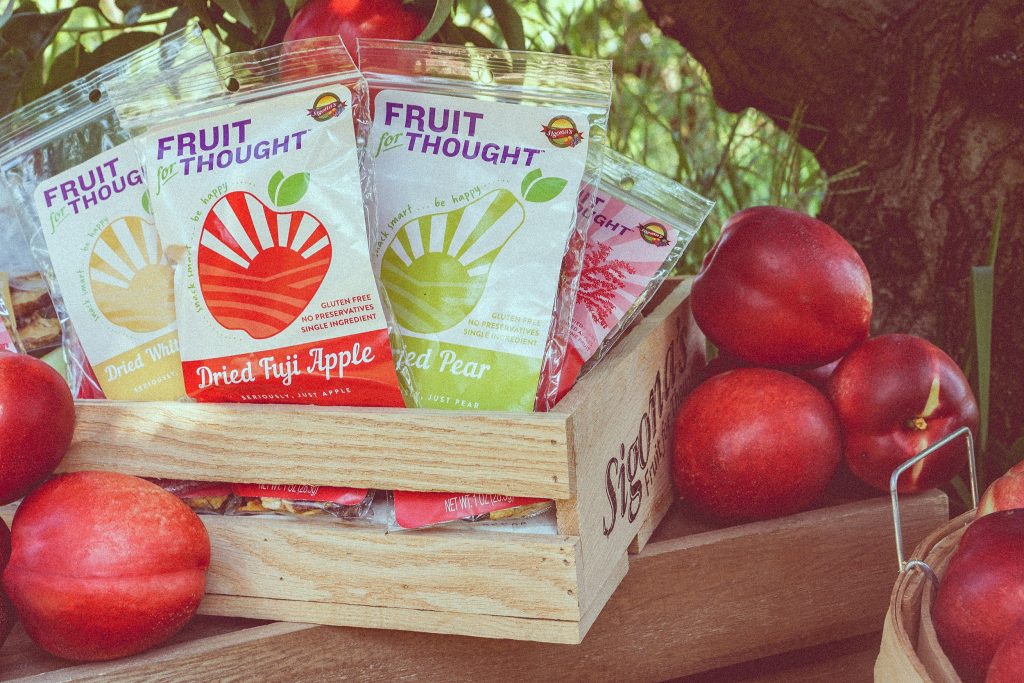 For over 40 years, Sigona's has been deeply rooted in the produce markets, working with only the very best growers. Through these relationships, knowledge, and strong values we strive to bring you the most premium quality foods that we hope will enrich your life. We're so excited to extend this passion to a brand new line of dried fruit products that are now available in our stores and online! Introducing Fruit For Thought 1 ounce snack packs!
Our Fruit For Thought brand is designed to be the perfect on-the-go dried fruit snack. Whether you need to power through an afternoon at work, a long hike, or a day filled with crazy carpooling schedules, we believe in the power of foods that come from nature.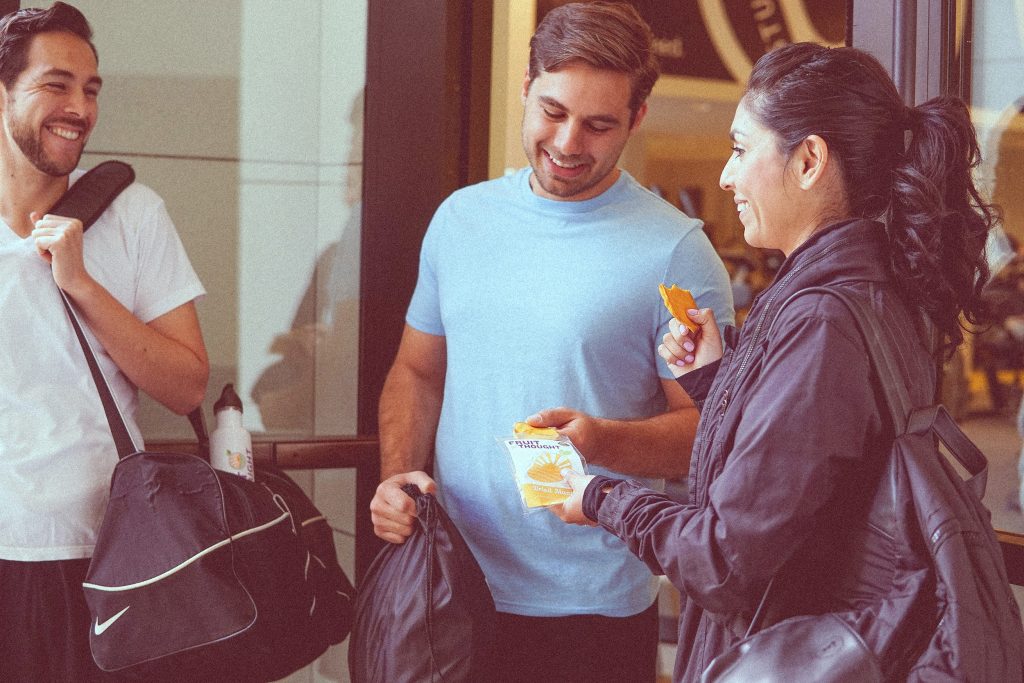 With all the snacking options out there, it can be tough to find healthy choices that are minimally processed and created with real ingredients. When you see a Fruit For Thought product, you can trust it's made from only nature's goodness bringing with it all the benefits the sun, rich soil, and rain have to offer. We've taken a strict stance in our Fruit For Thought lineup: no added sugars, juices, concentrates, or anything fake. It's just premium quality fruit brought to you in simple snacking form. We're all about keeping things transparent for you – even our packaging is clear!
Whether dried mango, apples, cherries, pineapple, pears, or nectarines are your thing, we've got your sweet-tooth covered! And in keeping in true Sigona's tradition, you can be assured that quality is the top of our priority list for you.
Find these 1 ounce snack packs in both our Redwood City and Stanford stores or find us online at www.fruitforthought.com! Share your Fruit For Thought adventures with us on Instagram using #yourfft!
Snack smart. Be Happy!