Simple Grilled Local Wild King Salmon
There are many ways to enjoy local, wild King Salmon, but this is one of our favorites because it's so simple and delicious! Serves 4.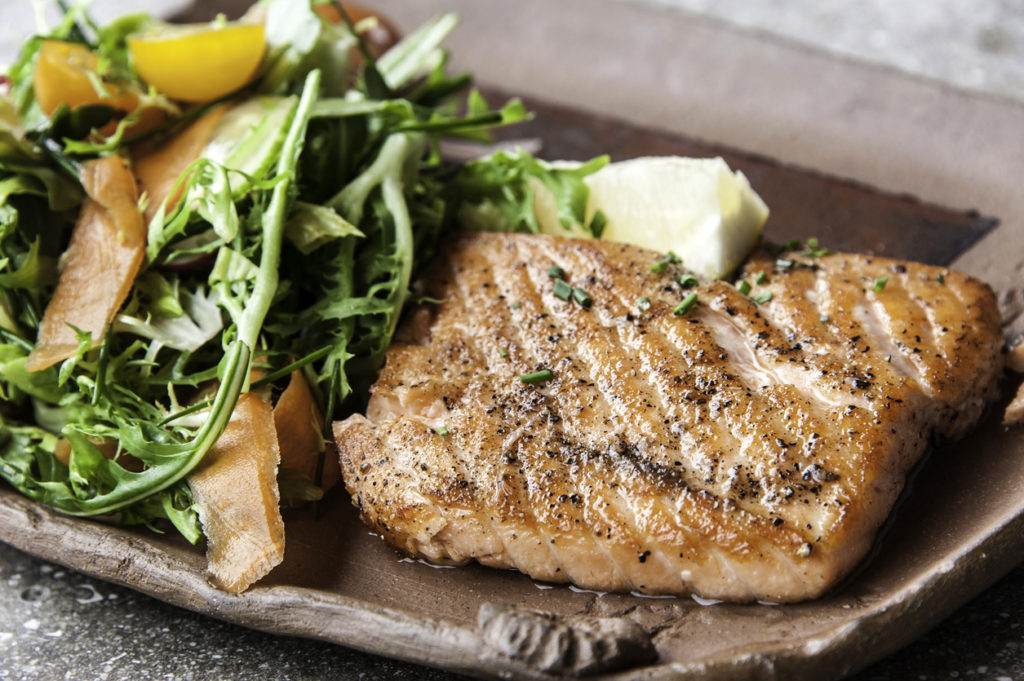 Ingredients:
Directions: Prepare a hot fire in a charcoal grill or heat a gas grill to medium-high. Season the fish with sea salt and freshly ground pepper.
Oil the grill rack well and lightly brush the fish with oil. Grill the fish, turning halfway through the cooking process, for a total of 8 to 10 minutes per inch of thickness, or until slightly charred on the edges and still slightly translucent in the center.
Pair with a fresh salad and enjoy!