Roasted French Walnut Olive Oil Recipes
This walnut-oil infused olive oil is wonderful on salads, drizzled over pasta dishes and meats hot off the grill and even makes a great dipping oil with bread.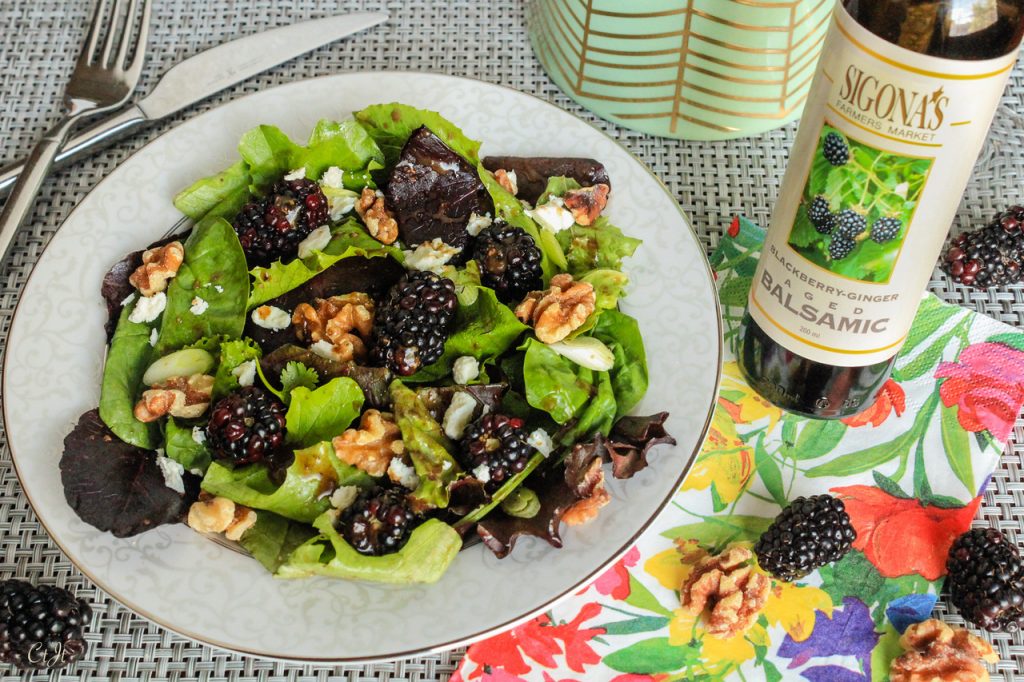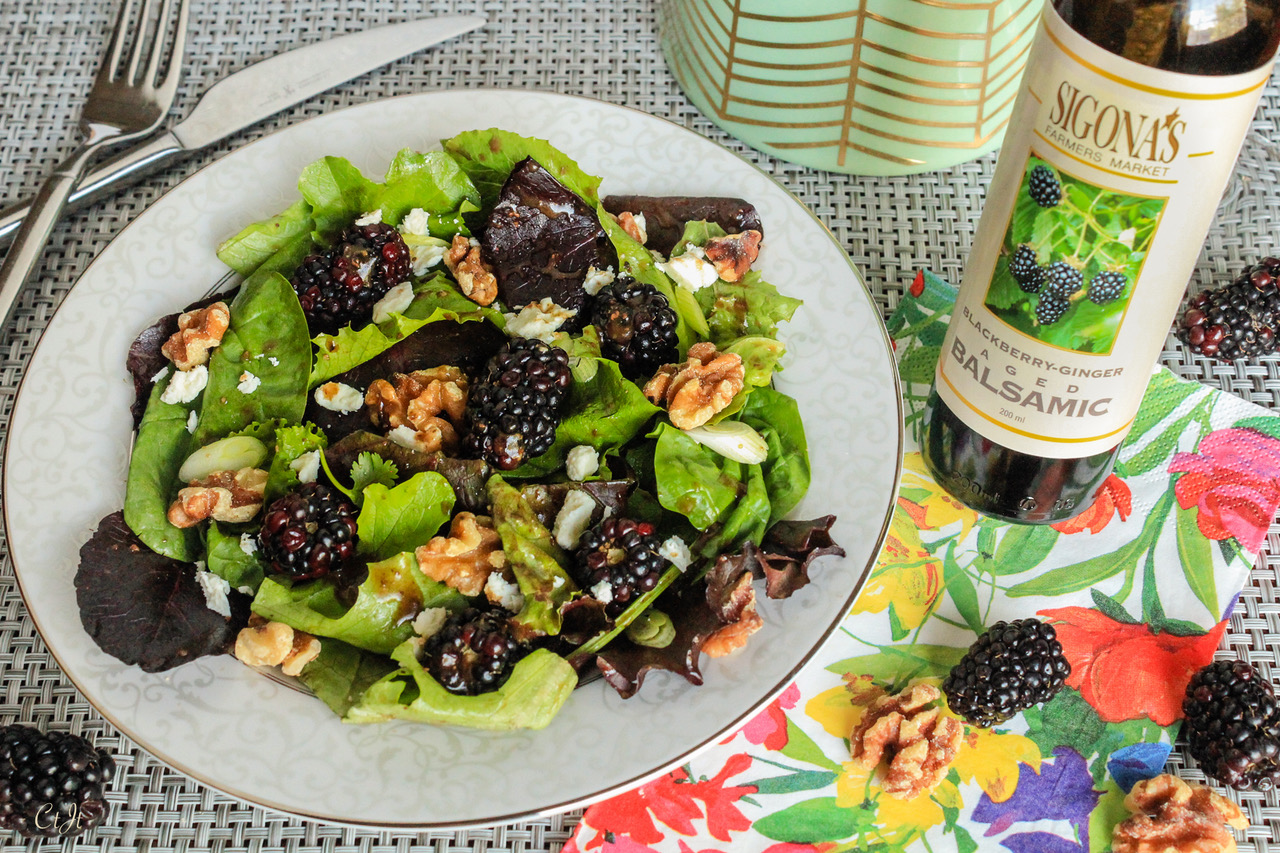 Mixed Greens with a Blackberry-Ginger Balsamic & Roasted French Walnut Oil Vinaigrette
A simple yet elegant salad with a delightfully flavorful vinaigrette. Serves 6.
Vinaigrette:
1 tsp. lemon juice
1 tsp. Dijon mustard
Salt and pepper, to taste
Salad:
About 5 oz. mixed greens, or one large handful per serving
Optional: 2 green onions, sliced on the bias
1/3 cup crumbled feta or goat cheese
1/4 to 1/2 cup roughly chopped raw walnuts or pecans (look for them in Sigona's dried fruit & nut department)
3/4 cup or more fresh blackberries (slice larger berries if desired)
Directions: In a small bowl, whisk together the balsamic, lemon juice and Dijon. While whisking, drizzle in the olive oil until the mixture is emulsified. Season with salt and pepper.
In a large bowl, toss the greens and green onion, if using, with about half of the vinaigrette – being careful not to add too much – until well coated. Transfer the greens to a large serving platter or divide among individual salad plates.
Top the salad with crumbled cheese, walnuts and blackberries. Drizzle a bit of the remaining vinaigrette over the top and/or serve remaining vinaigrette on the side.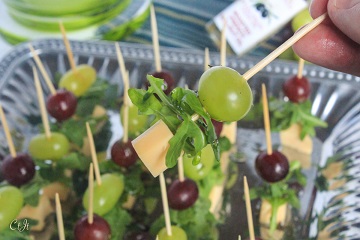 Grape, Arugula and Gouda Skewers with a Walnut-Thyme Drizzle
Grapes and Gouda make for a sweet & savory combination, which pairs perfectly with peppery arugula. If desired, drizzle the dish with a little Sigona's French Roasted Walnut Oil mixed with a little thyme. Serves 6 to 8.
What you need:
24 grapes, such as green Natural Thompson or a combination red and green grapes, which adds more color to the presentation
48 leaves of baby arugula
About 4 oz. Artikaas grass-fed Gouda, sliced into 24 cubes (1/2-inch in size)
Equipment: Small skewers or toothpicks, about 4-inches long
Walnut & Thyme Drizzle (optional):
Directions: Slide a grape halfway onto a skewer. Gently bend two arugula leaves in half and thread them on the skewer. Finish by threading on a cube of cheese, then stand or lay the skewer on a serving tray. Repeat with all remaining ingredients.
Optional finishing oil: In a small bowl, mix together the walnut oil and thyme (or skip if using Sigona's Herbes de Provence Olive Oil). Drizzle the oil mixture around the dish and lightly over the top of the skewers. Serve.