John's Pick of the Week: Raw Mixed Nuts
Raw Mixed Nuts 
$3.99/ 9-oz.
Reg. $6.99
(Sale good through Oct. 11, 2016)
An exclusive blend found only at Sigona's Farmers Market!
It includes: whole California almonds, California pecan halves, California walnuts (light halves and pieces), whole Brazils and whole cashews.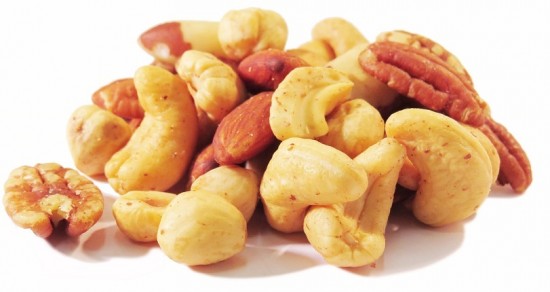 Just the raw nuts and nothing else! This mix is loaded with nutritional benefits including:
High in protein,
High in magnesium,
High in fiber
Very high in omega 3 fatty acids
Very high in antioxidants
Uses:
Use our mixed raw nuts as a substitute ingredient for pine nuts when making fresh pesto.
Use in your blender with fresh raw vegetables and fresh raw fruit for a healthy all raw nut and vegie/fruit smoothie.
Use as a healthy out of hand snack.