Local | Fresh | Family
We Sicilians take our ingredients and flavors seriously. Basil, fig, traditional balsamic…these flavors and more are what make our dishes family favorites. The recipe Sigona's...

Find our 4-Bottle Gift Pack in our stores or you can buy them online. These 60 ml sampler bottles are perfect for hostess gifts or...

Roast Salmon with a Citrusy Salsa Verde This brightly flavored dish is simple, healthy and delicious. The salmon is roasted low and slow so it...

Add a little flavor to your dishes with one simple ingredient: Sigona's herb-infused olive oils and balsamics! This gift set includes 60ml sampler-sized bottles of...

A little sweet, a little heat! These infused balsamic and olive oil combinations will give your dishes the fantastic flavor. Our favorite? The Red Chili...

Persimmons and beets come in to season just about the time Thanksgiving rolls around. This salad combines the two with a few other ingredients to...

It's usually wild mushroom season around the time Thanksgiving rolls around, and there is no better way to dress up your Thanksgiving than making wild...

Sweet Red Pepper Relish & Cream Cheese Mix a jar of Sigona's Sweet Red Pepper Relish with 8-10 oz. cream cheese (You can either stir the...

This quick sauté comes together in just minutes. It's a delicious vegan and vegetarian friendly dish that would be lovely for Thanksgiving. It's packed with...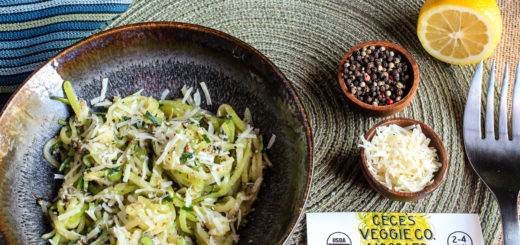 This dish is traditionally made with pasta, but we used zucchini noodles to introduce a healthier element. Translated, cacio e pepe means cheese and pepper;...