Local | Fresh | Family
Shakshuka with Sigona's Marinara and Organic Eggs This is a dish popular across the Middle East and North Africa. It's traditionally a combination of tomatoes,...

Simple Sautéed Florentino (baby cauliflower) This is a delicate, sweetly flavored vegetable that's relatively new to the world of produce. It's incredibly versatile – you...

These flavors may scream fall, but sometimes you just need a hearty, comfort-flavored salad, right? Add cheese or leave it off for a diary-free option....

Making open-faced crab melts on our exclusive bread that's swirled with herbs and with Moo-Na Lisa cheese – a Gouda-Gruyere style cheese made just for...

This is a simple, flavorful way to serve halibut. It pairs nicely with florentino, a baby cauliflower that's taking the vegetable world by storm. Serves...

We choose new infused oils to feature each month to offer at a great price to allow customers to try new flavors and recipes. We're...

Creamy Truffled Gnocchi with Parmigiano Reggiano, Crisped Prosciutto and Sage This is a dish made in heaven! Soft, pillowy gnocchi are tossed in a creamy...

Homemade gnocchi doesn't need to be intimidating! You may need to experiment with a potato-flour ratio before you get it just right, but once you...

2020 has been one interesting year, to say the least. Make Thanksgiving with your bubble one to remember with some of these delicious side dishes....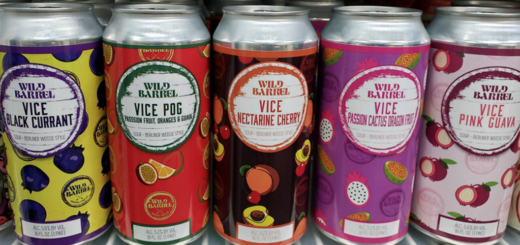 Sigona's Beer Buyer and Grocery Manager, John Uhl, is excited to share Wild Barrel Brewing Company's gold medal award-winning Berliner Weisse Sours! They're delicious on...