Local | Fresh | Family
Persimmons and beets come in to season just about the time Thanksgiving rolls around. This salad combines the two with a few other ingredients to...

It's usually wild mushroom season around the time Thanksgiving rolls around, and there is no better way to dress up your Thanksgiving than making wild...

Sweet Red Pepper Relish & Cream Cheese Mix a jar of Sigona's Sweet Red Pepper Relish with 8-10 oz. cream cheese (You can either stir the...

This quick sauté comes together in just minutes. It's a delicious vegan and vegetarian friendly dish that would be lovely for Thanksgiving. It's packed with...

Add a little flavor to your dishes with one simple ingredient: Sigona's herb-infused olive oils and balsamics! This gift set includes 60ml sampler-sized bottles of...

Chai-Spiced Pumpkin Muffins with Dried Heirloom Hachiya Persimmons Pumpkins and persimmons are telltale signs of fall in the Bay Area, and we love how these...

Ingredients: 2 cod fillets, skin on (about 7 oz. each) Salt and pepper, to taste 2 Tbsp flour or gluten-free flour, optional 1 to 2...

Savory Apple Chutney with Gravenstein Apple White Balasmic Whether used as topping for grilled pork, to grace a cheese board or line the inside of...

All the flavors of fall are in this dish! Annabella Dulce de Leche is an incredibly smooth, caramel-like dessert topping that makes this baked pear...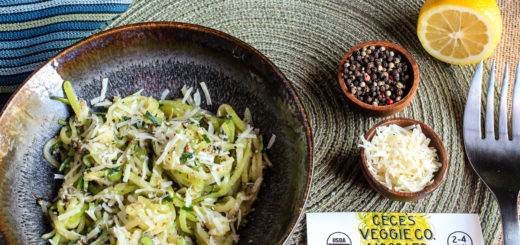 This dish is traditionally made with pasta, but we used zucchini noodles to introduce a healthier element. Translated, cacio e pepe means cheese and pepper;...