Local | Fresh | Family
Everyone could use a little extra immunity! Citrus provides Vitamin C and the rest of the ingredients provide a lot of beneficial enzymes, anti-inflammatories and...

Gingered Carrot & Orange Soup This is a bright, flavorful soup that's perfect with a hearty salad on a chilly day. Plus, it's vegan, gluten-free,...

Tropical Coconut & Lime Shrimp with Mango and Mini Sweet Peppers The enticing and tropical-vacation-type scents of coconut and lime that waft through the house...

This is perfect for book club or "The Bachelor" party nights! The creamy herbed cheese pairs deliciously with in-season asparagus, and the shrimp add the...

Using fresh, locally made Saporito Pasta in this dish makes for a quick and delicious weeknight meal. Red Argentinian shrimp are some of the sweetest,...

A raisin and carrot salad graced many a table back in the last century, but we've but a new spin on the old classic, introducing...

Sigona's crew member Vita introduced us to the combination of our wild raspberry white balsamic and the spicy baklouti oil, and man, oh man, are...

Sweet Potato Chips with Sigona's Guacamole It's easier than you think to make chips at home. DIY is all the rage now, right? So, try...

The saltiness from the Parmigiano Reggiano paired with the bright citrus from the Navel oranges creates a deliciously elegant yet simple, savory dish. The sweeter...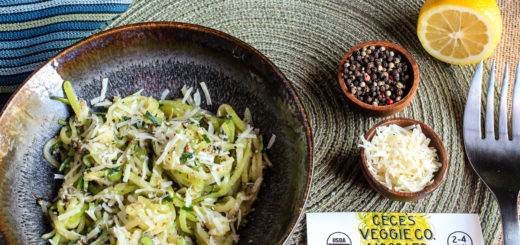 This dish is traditionally made with pasta, but we used zucchini noodles to introduce a healthier element. Translated, cacio e pepe means cheese and pepper;...