Local | Fresh | Family
Blog
Remember, quality ingredients make a quality meal! You can find outstanding, fresh produce and ingredients at Sigona's to make your Thanksgiving meal one to remember....

This recipe comes to us from former Bay Area resident Breanna who says this recipe is a longtime family favorite. Be sure to check the...

Add a little holiday twist to a Moscow Mule by infusing flavors of cranberry and orange! These festive concoctions are simple to make and will...

Roasted Chestnuts This is a fun treat to make with the kids during the holidays, or when entertaining guests for the season. Enjoy! Serves 4...

Each month we choose a new selection of infused olive oils and balsamic to put on sale so everyone can get a chance to try...

This beautiful, no-cook condiment is a staple at every holiday table, but it's also great to have in the fridge throughout the year for turkey...

"This dish is simple to put together and using the pasta-cooking water with the mushroom and shallot mixture makes for a creamy, simple sauce that...

This hearty chili will warm your bones on a brisk fall evening. It's also a nice way to incorporate some greens into your meal. Serve...

Using Oyster mushrooms acts as a substitute for meat in this burrito, if you're looking for a Meatless Monday morning option! Consider using Sigona's Baklouti...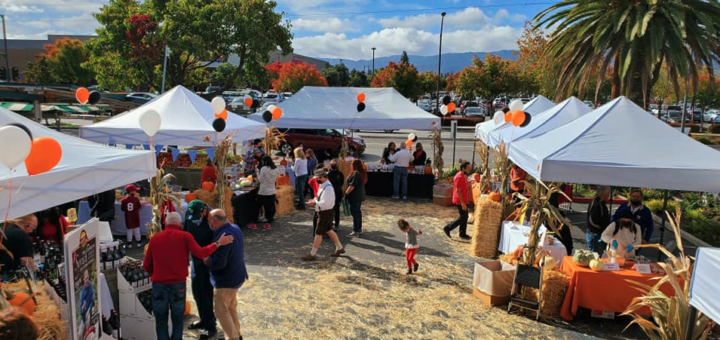 Join us Oct. 22nd for our Fall Food Festival in Redwood City! We'll have local food crafters, live music, a balloon artist, cheesemakers, a few...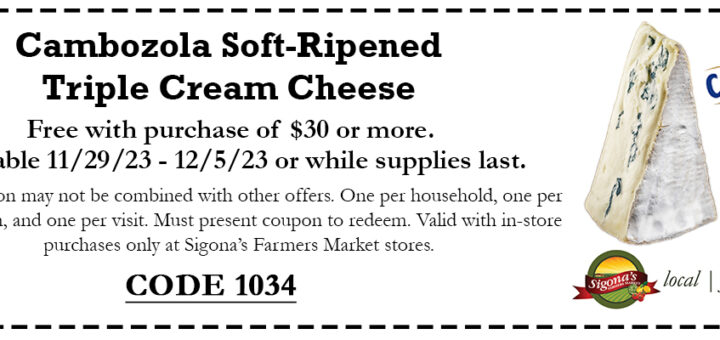 Get a wedge of creamy Cambozola cheese for free with your coupon and $30+ in-store purchase now through Dec. 5, 2023.  Go green with Sigona's!...