Local | Fresh | Family
Blog
Moo-Na Lisa Cheese Bread is made exclusively for Sigona's using a cheese that's also made exclusively for Sigona's. You really can't get much more one-of-a-kind than that! The...

Sometimes homemade soup is the perfect comfort food. This tomato & butternut squash soup is rich and nutritious and shines with a drizzle of our...

On sale in the month of May we have the following infused olive oils and balsamics. They are available in both our markets and also...

All the flavors of this dish are simply outstanding. Using spaghetti squash is a healthy alternative to using pasta, but we promise you'll hardly know...

When you think pasta you think Italy. There are some dishes that have changed over time, but cacio e pepe is just three ingredients and...

We carry fresh salmon whenever possible, and we strive to carry salmon that is wild and line-caught. We have many recipes for salmon, from basic...

Broccolini, we love you! It's so easy to cook, whether blanching or steaming or roasting. It can be used in salads or simply served as...

You'll be amazed by how much flavor a fresh olive oil gives a dish! Chiquitita olive oil from Portugal is constantly winning over our customers,...

Our Medjool dates are fantastically rich and delicious. The Medjools we carry are grown in Bard Valley, California, by a farmer we've worked with for...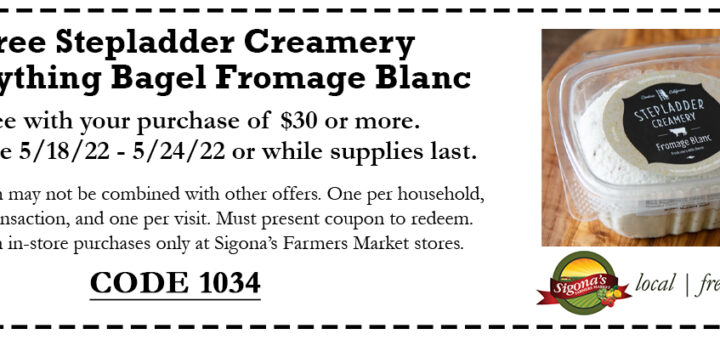 Get a 6 oz container of Everything Bagel Fromage Blanc, locally made by Stepladder Creamery, with your coupon and $30+ in-store purchase. Offer valid in-store...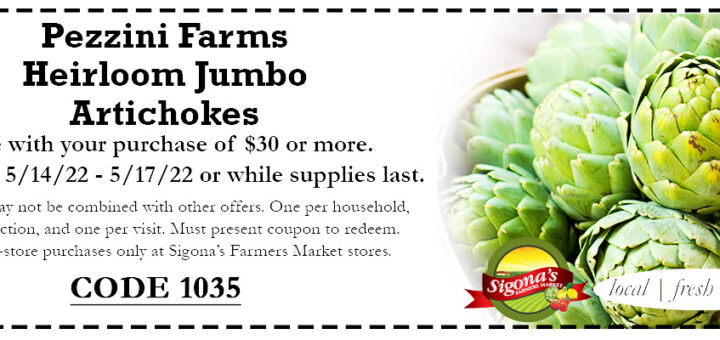 Get a bag of two locally grown, heirloom, jumbo artichokes for free with your coupon when you spend $30 or more in the market! Go...