Local | Fresh | Family
All the flavors of fall are in this dish! Annabella Dulce de Leche is an incredibly smooth, caramel-like dessert topping that makes this baked pear...

Harissa-Seared Scallops with a Mango Balsamic Salsa This dish packs a sweet heat made from a combination of our spicy harissa red chili oil and...

Wild Chanterelle Mushroom Risotto The Chanterelle mushroom is one of the most distinctively flavored mushrooms around. This dish is a delicious, comforting way to use...

Pan-Seared Rosemary Pork Chops with a Savory Apple Chutney Once you've seared pork chops in our wild rosemary oil, you'll never want them any other...

The beauty of a cheeseboard or charcuterie platter is that you can add or take away any ingredients you want, however it suits your palate...

There's really nothing like a grilled steak, seasoned just right and seared over high heat, creating the perfect crust. It's a wonderful way to treat...

Roasting tomatoes bring out their natural sweetness, and roasting them with an herbaceous infused olive oil gives them an intense flavor unmatched by only adding...

Greek Salad with Baby Heirloom Tomatoes and an Oregano Balsamic Vinaigrette If you're looking for a way to make this dish vegan friendly or simply...

Broiled Lingcod with a Miso-Mirin Glaze Broiling fish a good distance away from the heating element allows the fish to cook before the top becomes...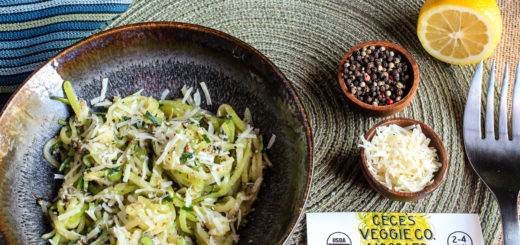 This dish is traditionally made with pasta, but we used zucchini noodles to introduce a healthier element. Translated, cacio e pepe means cheese and pepper;...