Local | Fresh | Family
Chai-Spiced Pumpkin Muffins with Dried Heirloom Hachiya Persimmons Pumpkins and persimmons are telltale signs of fall in the Bay Area, and we love how these...

Ingredients: 2 cod fillets, skin on (about 7 oz. each) Salt and pepper, to taste 2 Tbsp flour or gluten-free flour, optional 1 to 2...

Savory Apple Chutney with Gravenstein Apple White Balasmic Whether used as topping for grilled pork, to grace a cheese board or line the inside of...

All the flavors of fall are in this dish! Annabella Dulce de Leche is an incredibly smooth, caramel-like dessert topping that makes this baked pear...

Harissa-Seared Scallops with a Mango Balsamic Salsa This dish packs a sweet heat made from a combination of our spicy harissa red chili oil and...

Wild Chanterelle Mushroom Risotto The Chanterelle mushroom is one of the most distinctively flavored mushrooms around. This dish is a delicious, comforting way to use...

Pan-Seared Rosemary Pork Chops with a Savory Apple Chutney Once you've seared pork chops in our wild rosemary oil, you'll never want them any other...

The beauty of a cheeseboard or charcuterie platter is that you can add or take away any ingredients you want, however it suits your palate...

There's really nothing like a grilled steak, seasoned just right and seared over high heat, creating the perfect crust. It's a wonderful way to treat...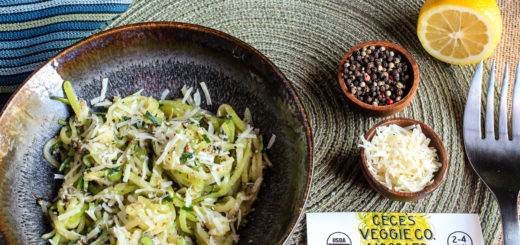 This dish is traditionally made with pasta, but we used zucchini noodles to introduce a healthier element. Translated, cacio e pepe means cheese and pepper;...