Local | Fresh | Family
Blog
Take your tastebuds on vacation with Sigona's Coconut Balsamic and Sigona's Basil Oil! The coconut balsamic on the fries gives a subtle yet tangy and...

This fresh, colorful, pleasantly pungent and bitter salad is filled with our sweet heirloom Moyer prunes and salty Pecorino cheese, tossed with a bright Meyer...

Each month we put different infused olive oils and balsamics on sale so everyone has a chance to try them! On sale this month are:...

Rich chocolate with a hint of orange is a classic combination so we know you'll love this fudge sauce. The fig balsamic gives it nice...

Halloumi is a cheese with origins in Cyprus. It's traditionally made from goat and sheep's milk, or a mixture of the two. It gained its...

These delicately flavored scones are lovely for an afternoon snack, breakfast or a celebratory brunch. Our dried, natural Bosc pears are dried with nothing added...

Lucious, fluffy, rich, flavorful, this dish quickly became one of Robbie Sigona's favorite breakfasts. Making your own hollandaise takes just a little patience, but isn't...

This simple pizza is easy enough for lunch, an appetizer or meal for dinner. The water buffalo ricotta is creamy and flavorful, adding delicious flavor...

Everyone! Get excited about local asparagus being in season! Our basil oil is a top seller, and pairs incredibly well with vegetables, both fresh or...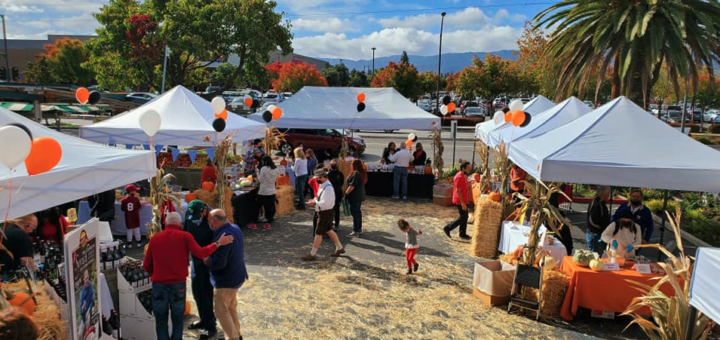 Join us Oct. 22nd for our Fall Food Festival in Redwood City! We'll have local food crafters, live music, a balloon artist, cheesemakers, a few...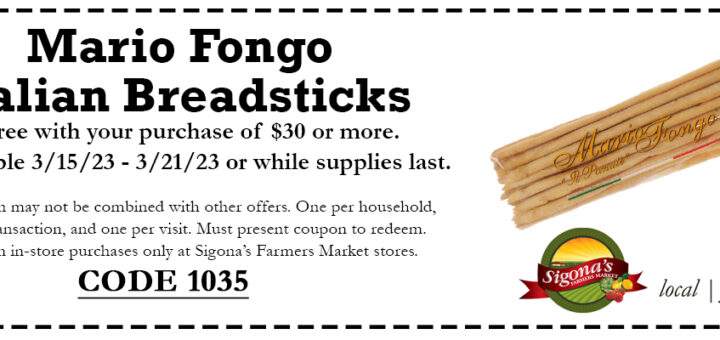 Get 1 package of these outstanding breadsticks for free with your coupon and $30+ in-store purchase; offer valid March 15 – 21, 2023, or while...