Local | Fresh | Family
Blog
Boiling corn is a basic, easy way to prepare corn on the cob for a crowd. Remember, is doesn't need to be in the boiling...

Locally grown zucchini and corn come into season around the same time in our neck of the woods, and the two pair deliciously together when...

Grilling corn is an easy way to infuse cobs with incredible flavors and bring out their natural sweetness! Our Smoky Chipotle infused olive oil provides...

Blending fresh and frozen fruits together makes for a simple, healthy and delicious treat for a quick breakfast or snack. Kids love them too! You...

This is a fantastic condiment to serve along grilled meats or toasted baguette slices with a spreadable cheese. Our tangerine balsamic is tangy and sweet...

This salad is light, fresh and packed with fruit bursting with flavor. The feta (optional) adds a nice salty and creamy factor that pairs well...

Is your mouth watering just looking at that dish? Flavorful, heirloom tomatoes, fresh mozzarella, tree-ripened nectarines, crumbled bacon with a savory-sweet peach and basil vinaigrette...

Who wants to fire up the oven when it's hot outside? Not me! You can grill just as easily and not have to worry about...

Cooking fruit caramelizes its natural sugars in a way that's rich and sweet. This pizza recipe is perfect for summertime, especially when the stone fruit...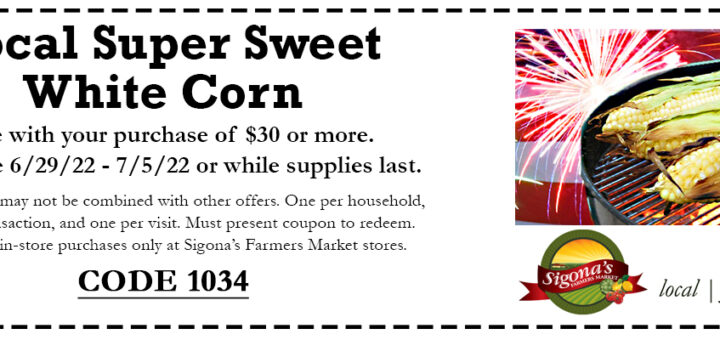 Get a tote full of locally grown Super Sweet corn from Brentwood with your in-store purchase of $30 or more, valid June 29 – July...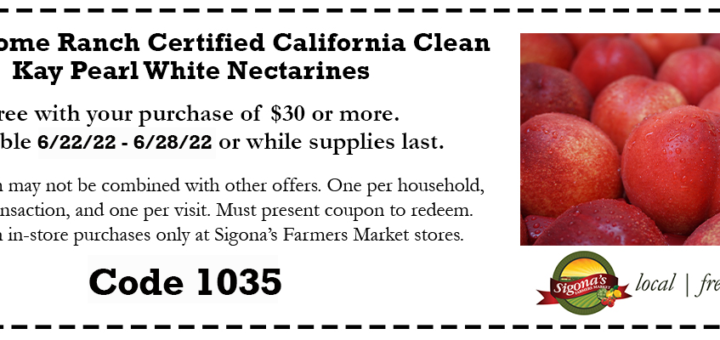 Get a tote full of local, heirloom white nectarines from Sweet Home Ranch for free with your in-store purchase of $30 or more from 6/22/22...