Local | Fresh | Family
Local, fresh-picked artichokes are always wonderful this time of year, but we are taking it up a level and stuffing them with crab meat! This...

Guacamole goes on anything from tacos to salmon burgers, but we probably all like it best as a dip for crudites, such as veggies or...

The eggs featured in these recipes are from Rosemary Farm located on California's Central Coast. They come from Azur hens, which are known for their...

The key here is low and slow – you'll have it in the oven for about 3 hours – so the lamb is tender and...

Sweet Strawberries & Mango Tossed with Fresh Tarragon This simple serving suggestion is great for breakfast or an afternoon snack. Tarragon packs a strong, licorice-like...

Easter is right around the corner! Find all these ingredients and more at Sigona's in Redwood City or in the Stanford Shopping Center. We also...

Pan-Seared Wild Salmon with Garlic, Butter & Thyme This is my go-to recipe for salmon. It's simple and quick, yet layered with flavor and delicious...

I love this quick, delicious teriyaki salmon with ginger and garlic. Everything comes together in just minutes, adding a flavorful, healthy protein to your meal....

Thank you for joining Storytelling with Sigona's: Olive Oil Tasting! If you missed it, it is now available to view on YouTube and Facebook. Find...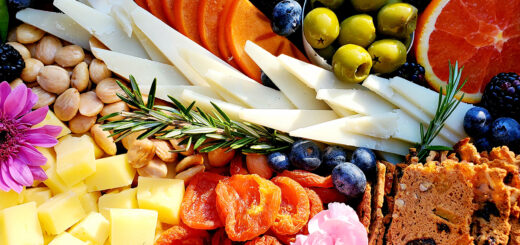 To order, please stop by our cheese department or call us at: Redwood City Store: (650) 368-6993Stanford Shopping Center Store: (650) 329-1340 Please note: Please...