Local | Fresh | Family
Blog
It's pretty and delicious! Using fine-ground cornmeal adds to the texture of the cake, making it even more unique and memorable. You can use any...

If done right, salads are a healthy option for meals and are a fantastic way to increase your intake of nutrient-packed leafy greens. If eating...

We get quite a few searches for smoothies whenever a new year rolls around, so we've put them all in one place for you! Which...

We feature each month a new infused olive oil or balsamic so you have a chance to try them all at a great price! On...

Traditional Swiss Fondue To make Fondue for four people, use the following recipe using 5 to 7 oz. of cheese per person. Make sure to...

Sicilians are all about achieving a balance of sweet & tart (or sometimes even sweet & bitter) in dishes, especially salads. We enjoy greens with...

We put a couple of our infused balsamics and oils on sale each month so everyone can get a chance to try them! They're available...

Cranberry sauce is a must-have for holiday meals. We have two suggestions for you to try. One you simmer on the stove and the other...

These oils pack a punch! If you know someone who is always looking to add some heat to their meals, this is the perfect gift....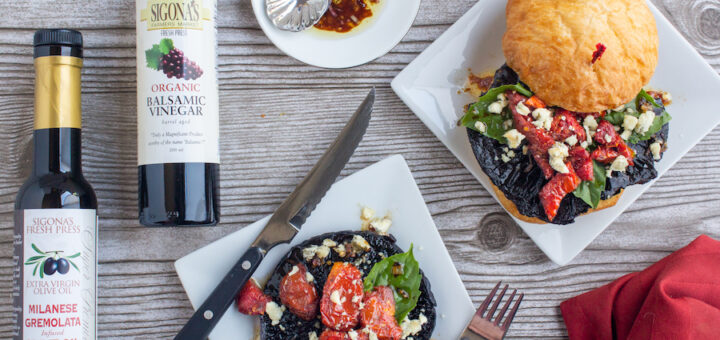 Organic Balsamic Marinated Portobello Mushrooms with Sun Dried Tomatoes and Crumbled Smokey Blue Make this into a burger or leave off the bun for a...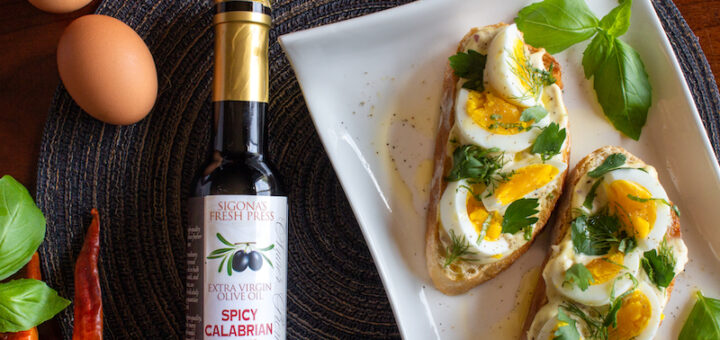 You've heard of pesto eggs, but this takes the idea up to a whole new level! Our new Spicy Calabrian Pesto Oil has a little...