Local | Fresh | Family
A new set of infused olive oils and balsamics go on sale the first Wednesday of each month so you get a chance to try...

We choose new infused oils or balsamics each month to put on sale so you get a chance to try something different at a great...

"Fresh, wild porcinis from the Shasta, CA, area are in season now. Blink and they'll be gone, so get them while you can! This dish...

Our Dream of the Mountain ravioli is a specialty item at Sigona's – the only place on earth you can find it! The filling is...

The Patagonian red shrimp we have in stores now is absolutely incredible. They're sweet and plump with an almost lobster-like flavor. Serve them with this...

Each month we feature a couple of our infused balsamics and olive oils to give you new ideas for uses. These oils and balsamics are...

Local, fresh-picked artichokes are always wonderful this time of year, but we are taking it up a level and stuffing them with crab meat! This...

Guacamole goes on anything from tacos to salmon burgers, but we probably all like it best as a dip for crudites, such as veggies or...

The eggs featured in these recipes are from Rosemary Farm located on California's Central Coast. They come from Azur hens, which are known for their...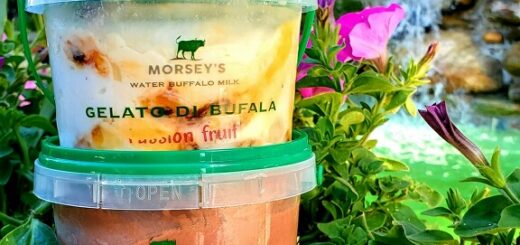 Your choice of: Wild Strawberry, Passion Fruit, Chocolate, or Stracciatella Available while supplies last.