Local | Fresh | Family
Pistachio-Crusted Salmon Nuts and fish are both excellent sources of beneficial nutrients, including heart-healthy antioxidants and omega-3 fatty acids. This is a delicious, quick way...

For the entire month of May, enjoy sales on four fantastic oil & balsamics both in-store & online: Espresso Balsamic, Strawberry Balsamic, Red Chili Harissa...

San Geronimo is a raclette-style cheese, meaning it melts beautifully! You'll love the simple deliciousness of this easy appetizer or light meal. Inspired by Nicasio...

Simply stated, this wrap is delicious. The creamy dill Havarti has a subtle and incredibly fresh flavor that adds just the right amount of herbaceousness...

Easter may look a little different this year, but that doesn't mean you can't have a nice meal. Find all these ingredients and more at...

The layers of flavors in this dish pack an incredible punch. The quick-pickled beets and carrots offer a bright zing that gives the dish that...

Everyone could use a little extra immunity! Citrus provides Vitamin C and the rest of the ingredients provide a lot of beneficial enzymes, anti-inflammatories and...

Gingered Carrot & Orange Soup This is a bright, flavorful soup that's perfect with a hearty salad on a chilly day. Plus, it's vegan, gluten-free,...

Tropical Coconut & Lime Shrimp with Mango and Mini Sweet Peppers The enticing and tropical-vacation-type scents of coconut and lime that waft through the house...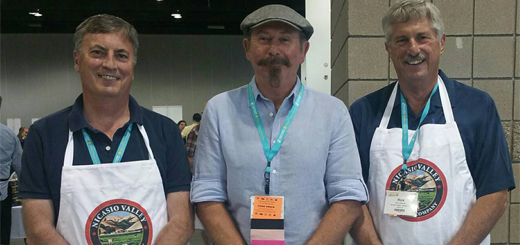 Don't Let the Cheese Stand Alone Healthcare workers, grocers, public utilities… these are just a few of the industries deemed essential at this time. Have...