Local | Fresh | Family
Blog
Come by for some free tropical passionfruit grown locally by Jack & Michelle Rudolph at Stepladder Ranch & Creamery (offer valid Sept. 28-Oct. 4, 2022)!...

Yes, mahi mahi is great for fish tacos, but it's also perfect for this Sicilian-inspired dish featuring fennel, olives and burst tomatoes. 

When the Fall season rolls around, a delicious, squash-based soup is almost always in order! Roasting all the veggies brings out their natural sweetness, which...

Once you've seared pork chops in our wild rosemary oil, you'll never want them any other way again! A well-seasoned, seared chop that's finished in...

Each month we put different infused olive oils and balsamics on sale so everyone has a chance to try them! On sale this month are:...

Crispy, toasted cauliflower steaks topped with tomato & bean ragout made with our Tuscan Herb olive oil is sure to be a new favorite. It's...

Naan is versatile! It can be used as a bread, an edible utensil, a pita-like wrap and even the base for a pizza flatbread. There...

Pineapple is wonderful when fresh, blended into drinks, baked, grilled…there are many options for this exotic fruit! Here are a few of our favorite serving...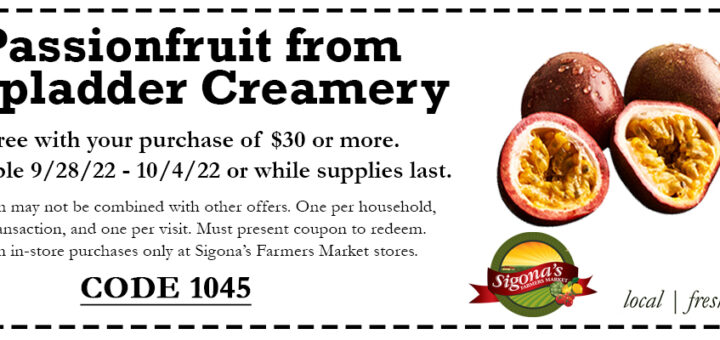 Get a tote full of passionfruits from Stepladder Creamery for free when you spend $30+ in our markets! Valid 9/28/22 – 10/4/22.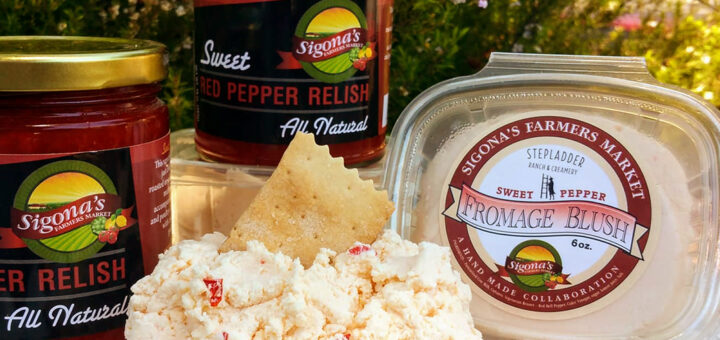 Meet Fromage Blush: a marriage between Stepladder Ranch & Creamery's Fromage Blanc, a soft and creamy cow's milk cheese, and our signature Sweet Red Pepper Relish. The result: a delightful, instant...