John's Dried Fruit and Nut Pick: Jumbo Red Flame Raisins
WHOA–WHAT A SUPER DEAL!!!
Jumbo Red Flame Raisins
Sun Dried Red Flame Raisins from Visalia, California. This specialty raisin has a satisfying rich and robust flavor–Perfect in many ways, besides a great out of hand snack.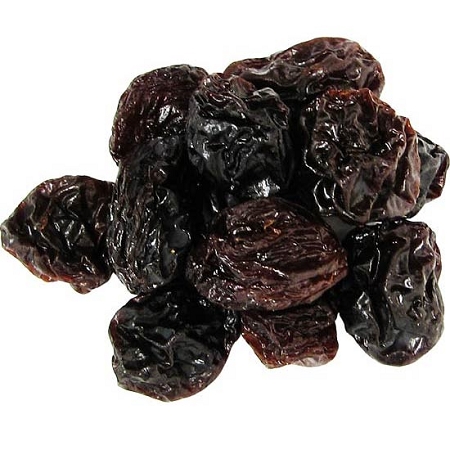 Including:
In Cereals (I love 'em in oatmeal)
In Vegetable and Fruit salads
In Broccoli salads
In Rice Pudding
In Breads
In Scones
In Stuffing
In Chicken recipes—Curry or Spanish Chicken, for example
SOME HEALTH BENEFITS:
High in iron
High in potassium
High in fiber
Natural Sweetener
Here is a Healthy, fresh dessert recipe—just takes a minute to make.
(I call it) Banana-Raisin Coconut Delight
Adapted from The Late Great Health Guru, JACK LALANNE—one of my all-time favorite people. Serves 2.
Ingredients:
1-ripe large banana
Pinch of ground cinnamon
Handful of red flame raisins, or to taste
1 tbsp shredded coconut (find at Sigona's)
1 tsp. Honey Hole Honey, available at Sigona's
Directions:
In a flat dish mash one ripe large banana, until smooth and creamy. Sprinkle with a bit of cinnamon and top with raisins, coconut. Drizzle honey over and enjoy.