John's Pick of the Week: Pistachios
Lots of Health Benefits
Extraordinary Pistachios from Central Valley, Ca.
Rare roasted, salted or roasted, no salt colossal size. The Very Best in the World!
$4.99 (12.5 oz.)
Reg. $7.99
(Price good thru June 6, 2017)
Our pistachios come from a family farm in California's central valley; the perfect growing area for this wonderful nut.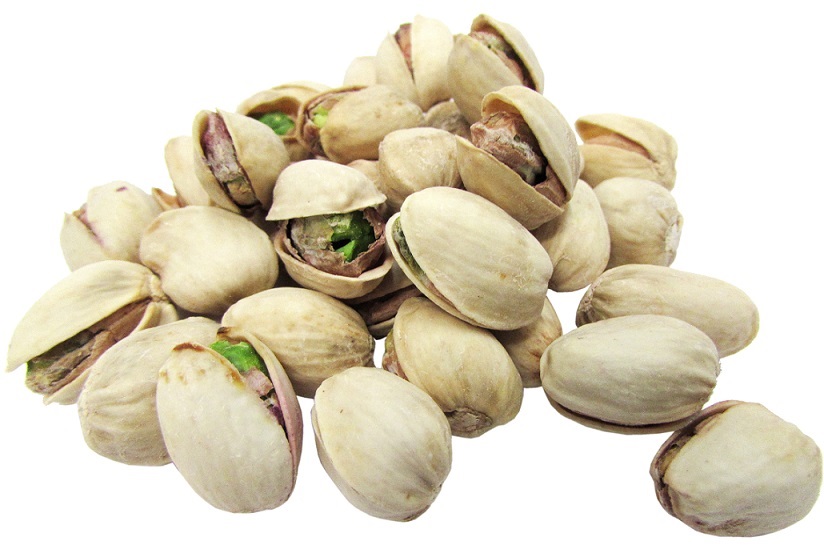 Why our pistachios are the best anywhere:
They're salted with pink Himalayan salt
Colossal Size!—usually 3%–5% (some years less than that) of the entire crop grow to this mature size—huge!
Picked at absolute full maturity! The nut meats are actually bursting out of their shells for the very best flavor and nutrients
Some health benefits of Pistachios and Himalayan pink salt:
One serving (about 45 pieces) has more antioxidants than red wine and blueberries, combined.
Two ounces contains more protein than 2 oz. of cooked halibut, more fiber than 2 oz. of cooked broccoli and more potassium than 1 large banana.
No Trans fat.
Lowest calorie nut with one-half the calories per serving of almonds—75% less than macadamia nuts.
Himalayan pink salt:
Most pristine salt on the planet. It's hand milled (mined) from the foothills of the Himalayan mountains. "It's like going back in time and consuming minerals from pre-industrial earth."
Simply the best health benefits of any other salt on earth.
Includes a full spectrum of 84 minerals & trace elements, highly beneficial for our bodies.

Some of these minerals include:

Magnesium
Calcium
Copper
Potassium
Iron
Unprocessed, unrefined, raw