Name this Cheese: Beemster Gouda X-O
Beemster X-O Gouda: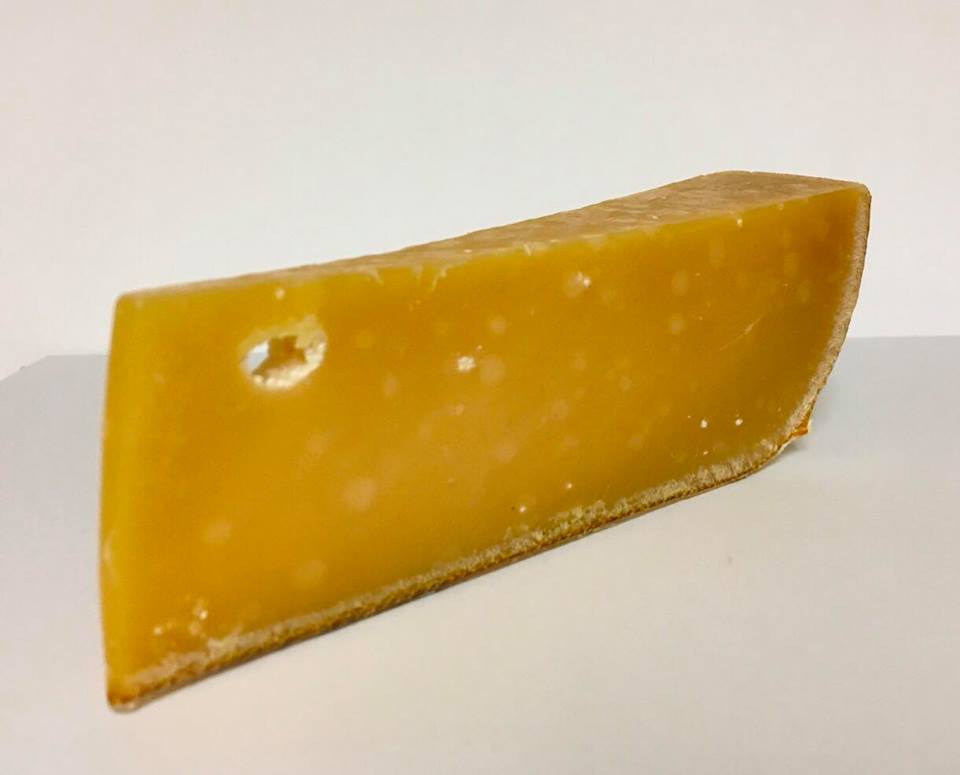 A rich Dutch cheese made from pasteurized cow's milk and aged for 26 months in Beemster's historic warehouses.
The cheese features flavors of butterscotch, whiskey and pecan with a crumbly and granular texture. Containing 20% less salt than other Dutch cheeses; this Gouda pairs deliciously with French or Italian pumpernickel or rye bread, or with most dessert wines.