John Sigona's Pick of the Week: Shelled Organic Walnuts
John Sigona's dried fruit and nut selection of the week is shelled organic walnuts.
Special $3.99
(7 oz. container)
Regular $5.99
Good through Feb. 27, 2018
You may remember this terrific special a few months ago. Many of you loved it, so here it is again–same great price!
Our locally grown, California Certified Organic shelled walnuts are excellent quality light halves and pieces. Coming from a family owned ranch in Hollister, they are simply the very best. This family owned operation has been using sustainable farming practices before most of us even heard the term and takes tremendous pride in applying all of their know-how into growing, harvesting and processing the world's best walnuts.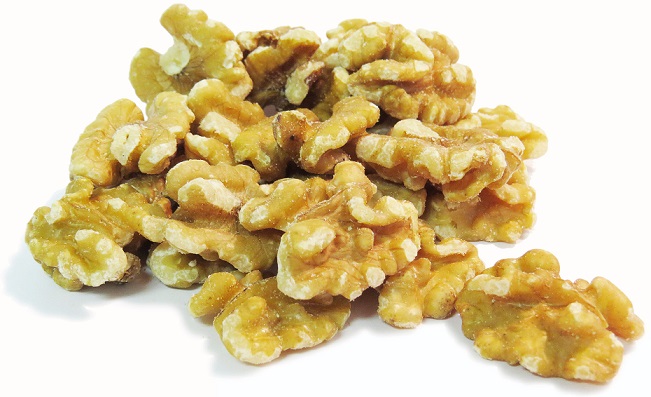 Organic raw walnuts are one of the superb live health foods, filled with all kinds of wonderful nutrients. You can substitute them in your pesto recipe, rather than using expensive pine nuts. They're also great in cereals, yogurts, cottage cheese, trail mixes, salads or out of hand.
Nutritional info based on a (1) oz. serving:
12% RDA for Fiber
8% RDA for Protein
5% RDA for Iron
6% RDA for Thiamin
8% RDA for B6
10% RDA for Phosphorus
48% RDA for Manganese
11% RDA for Magnesium
3% RDA for Calcium
Additional Benefits:
Healthy Fat that provides Omega 3 fatty acids—(1) serving provides 90% RDA
Particularly rich in phenol Antioxidants—like Gallic Acid-with lots of major health benefits