Tip #29: Muffins should not be cake + healthy muffin recipe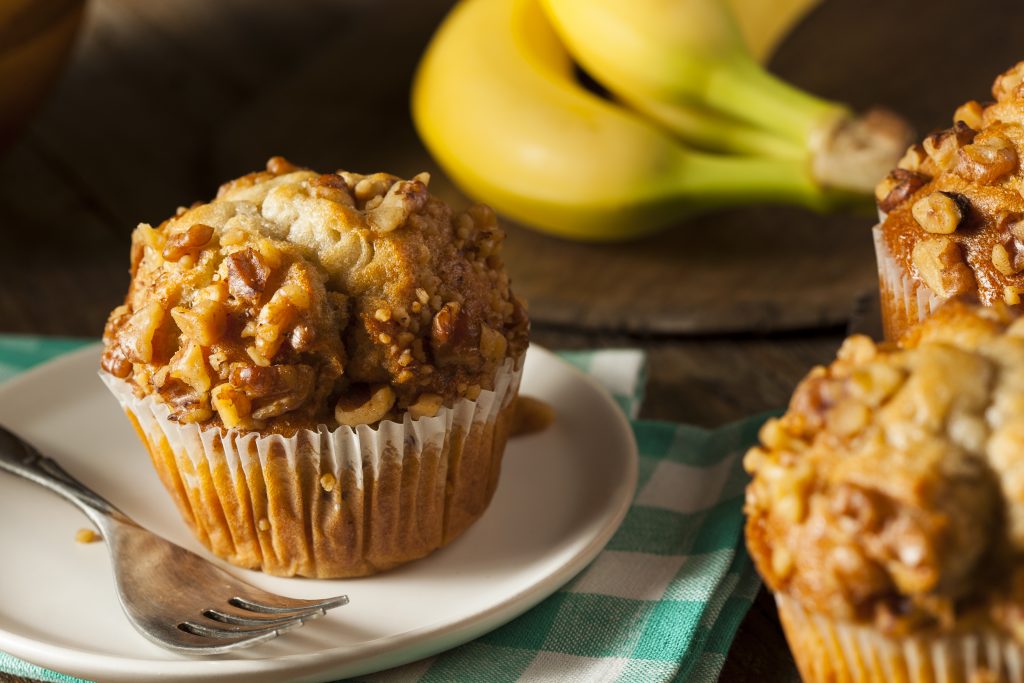 Tip #29: Muffins should not be cake + healthy muffin recipe
By Toni Julian, health advocate, author
Friends,
There's something magical about a Sunday noon brunch with a few girlfriends. I wanted everything to be special, thoughtful and healthy. I bought flowers, set out some candles, and even used placemats! I break out the placemats as often as I try out for the Olympics, so this was very special indeed!
You see, I have a friend who isn't feeling so well and has been struggling with health issues for several years. She needed some girl-time with her closest buds to love, encourage and lift her spirits.
So, brunch with crab and avocado omelettes, and yes, they were as sumptuous as they sound. I also made my Triple Berry Protein Parfait recipe.
Enter offending muffin. I quickly picked up some flaxseed muffins from my local grocery store. With storebought baked goods, it is usually a carrier for stealthily disguisted extra sugar and fat, but with the flaxseed, orange and cranberries I knew they would not necesarilly be uber-healthy, but a nice addition to the menu. Upon further scrutiny they had 52 grams of sugar, very high fat and over 400 calories. That's more sugar than a Snickers candy bar….EEEK!
A muffin should be a muffin…should be a muffin, and not be cake posing as a muffin. Being a muffin is more than just it's shape; it implies healthy ingredients. Who's with me on this?
This experience made me, and hopefully will help make you, put my recipe in proper perspection and give it a gold medal for balance, technical difficulty and overall deliciousness!
TONI'S Banana-Walnut Protein Muffins
Two muffins make a perfectly balanced grab and go meal or snack!
Makes 12 Muffins
Each muffin 165 calories, 9 grams of protein, 29 carbohydrates and only 2 grams of fat.
PERCENT CALORIES FROM PROTEIN 20% | CARB 68% | FAT 27%
Ingredients:
Combine in a large bowl:
1 c Whole Wheat Flour
1 c Oat Flour (simply put rolled oats in a blender)
2/3 c Vanilla Protein Powder
1/2 t Salt
1/2 t Baking Soda
1 t Baking Powder
Combine separately:
2 Egg Whites
5 T Honey or 5 Stevia Packets
1/2 c Nonfat Milk or Almond Milk
1 T Zest of an Orange, coarsely grated
½ c Unsweetened Applesauce
2 T Bacardi Limon Rum, Limón cello or 2 teaspoons Vanilla Extract
1/4 c Chopped Walnuts or Almonds
Add Last:  1 ¾ c Ripe Bananas, mashed (about 3 large)
Use If You Care parchment muffin cups for easy clean up. These muffins do not have added oils so will stick to traditional paper cups.
What to do:
Preheat oven to 350.
Using a mixer, combine dry ingredients and set aside. Combine wet ingredients and add to the dry, except the banana, just until incorporated. Fold in banana and stir by hand so the chunks of fruit are retained. It creates a moist and better textured muffin.
Garnish with 3 small pieces of chopped walnuts each.  Bake at 350 for 12-18 minutes. Remove from oven when slightly undercooked as it will continue to bake after removed. These can get try so check your first batach carefully.
Please share this with your friends who enjoy muffins that don't pretend to be cake!
From my heart to yours,

Toni Julian is a nationally renowned health advocate, nutrition adviser, fitness expert, and author of BITE ME! Change Your Life One Bite at a Time, as well as a 50-something mom of four!  She is the 2017 recipient of the Top Women of Influence by the Silicon Valley Business Journal, and is on the board of directors for NAWBO (National Association of Women Business Owners). Toni is the creator of TONI'S ultra-convenient, protein meals, a complete and healthy hot protein meal that's ready in minutes. Get yours at Sigona's! Visit www.ToniJulian.com