John's Dried Fruit and Nut Pick: California Medjool Dates
California Medjool Dates
Medjool dates are so popular! Many of you have asked if and when I would run this spectacular ad again…Well, here it is! Large size, plump, great flavor and sweet. One more time, giving you OUR VERY LOWEST PRICE!!!  (Want to load up?? Medjool dates freeze very well and keep good for months. They're excellent to eat directly from the freezer, no need to thaw them out).
Super Special:
$2.99/ 9 oz.
Reg. $4.99
(Price good through April 24 , 2018)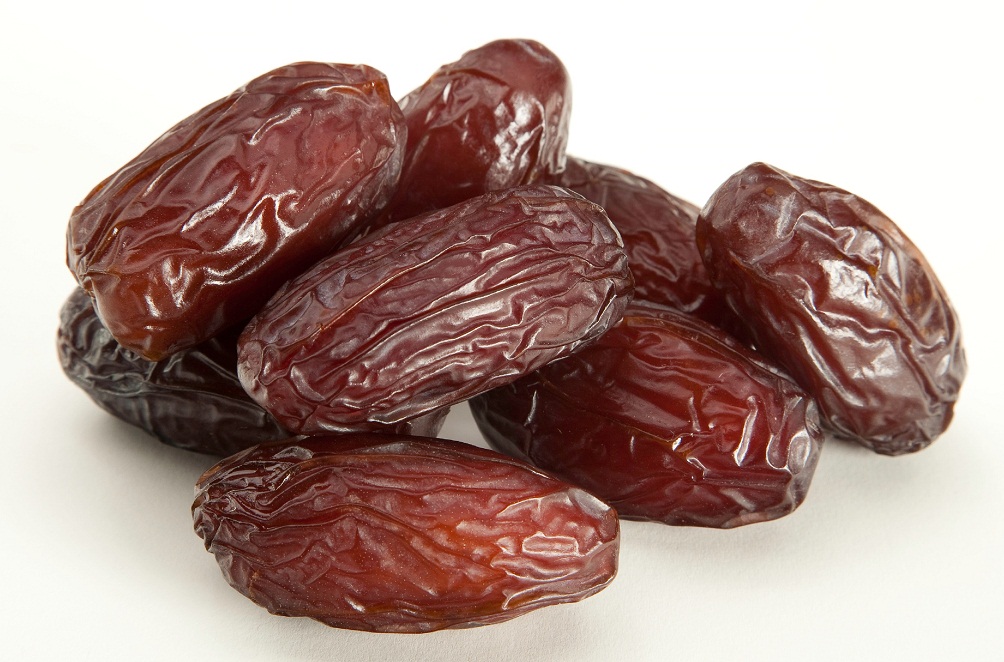 Coming from Imperial Valley, Bard California; Medjool dates have a terrific flavor and sweetness, with a rich fudge-like consistency.
Storage:
Will keep at room temperature, very well, for at least one week
Will keep very well refrigerated for at least 8 weeks
Will keep in freezer, very well, for at least 8 months
Try eating them directly out of the freezer—excellent—like eating fudge candy!
Some nutritional facts:
High Fiber (6) grams per three oz. serving
Good source of potassium, iron and copper
Excellent source of magnesium (10% per three oz. serving)
Medjool dates consist of 2% protein
Excellent healthy alternative to sugar or honey—dice and mix with:
Oatmeal (instead of sugar or honey)
Cereals
Muffins
Cookies
Trail mixes
Fresh fruit smoothies
Yogurts
Cottage cheese
Stuffing ideas:
(First slice lengthwise and remove pit)
Soft goat cheese (my # 1 favorite!! It's absolutely delicious)
Cream cheese
Mild Monterey jack
Any sharp aged cheeses, even blue cheeses
Dice any of the following and mix with the cheese prior to stuffing

Spicy Jalapeno chili or any hot Chili of your choice
Fresh Granny Smith apples or any apple of your choice
Any favorite raw nut—like almonds, walnuts or pecans