Toni's Health Tip #33: Healthy Moroccan Chicken Salad Recipe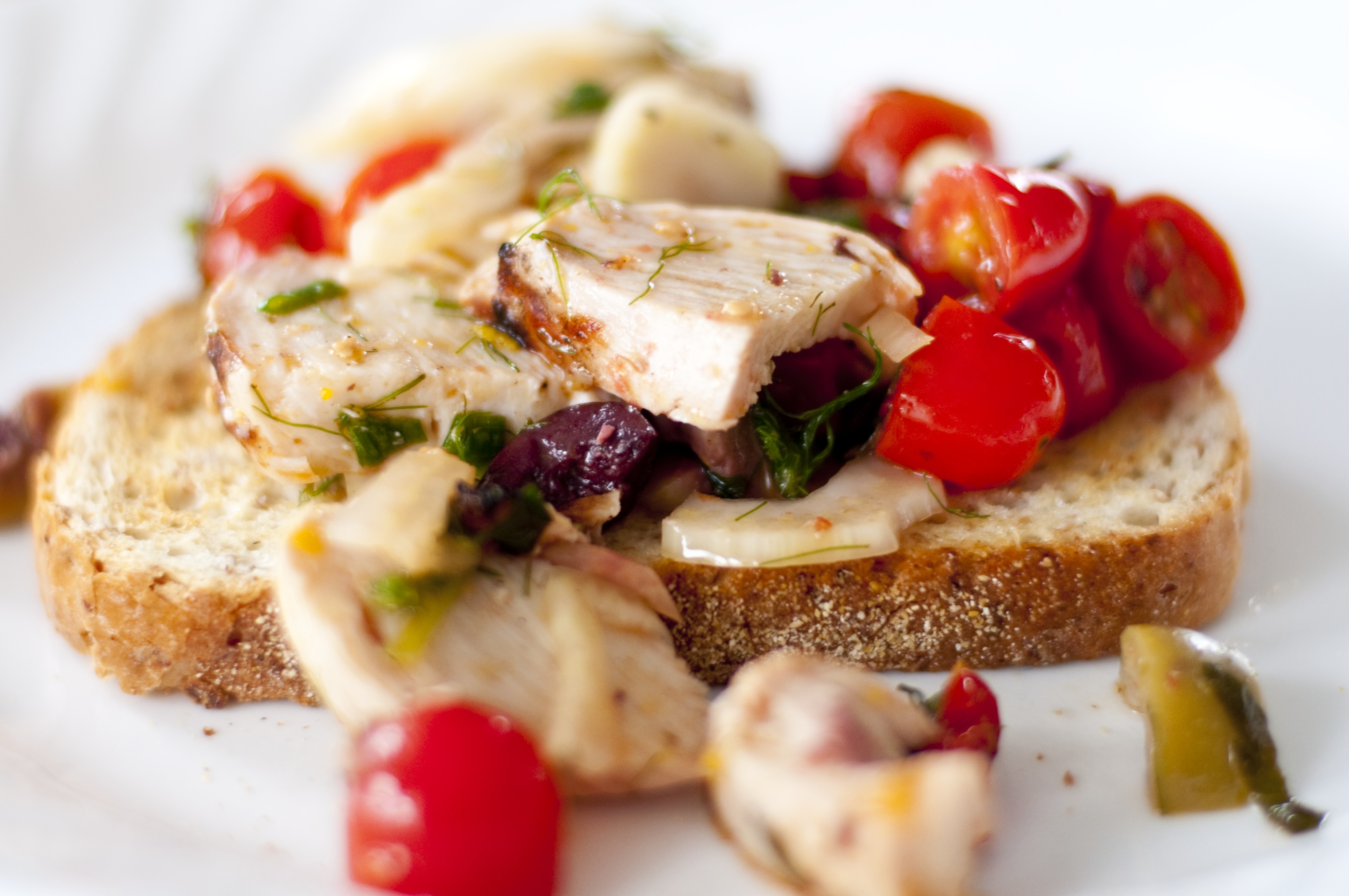 Tip #33: Healthy Moroccan Chicken Salad Recipe
By Toni Julian,  health advocate & author
Friends,
The time for spring picnics and summer barbeques is almost here! So, I want to share my favorite entrée that is so versatile; you can eat it hot or cold, in a sandwich or wrap or with a side of fresh veggies.
I was traveling through Santa Barbara recently which proved to be inspirational. I was in search of healthy lunches and came upon a specialty food store on our way to a beautiful, historic courthouse building. Fortunately, being "served" related to a chicken salad I ordered, and in no way connected with our visit to the courthouse! I thought the chicken was so delicious I wanted to make it for my family at home and put my own healthy spin on it to ensure it had the right balance of protein, complex carbohydrates and healthy fats–like ALL my meal solutions. I was able to cut the fat in the original recipe substantially by using tofu and Greek yogurt, and maintained all the great Moroccan flavors through the use of many spices. It's good the first day, and once the flavors meld, even better the next! Serve over 1/2 cup of quinoa or brown rice, or 100% whole grain toast for an added 100 calories and the perfect amount of healthy carbohydrates to keep you full and fueled until your next meal. Enjoy!
Makes 12 Servings
Takes 30 minutes
CAL-226/PRO-41g/CARB-3g/FAT-6g/SAT FAT-0
What to buy:
6 Chicken Breasts, boneless and skinless or one whole roasted organic chicken
1/3 c Red Onion, chopped
1/3 c Green Olives, pitted
1/3 c Kalamata Olives, pitted
1 T Orange Peel, grated
2 T Italian Parsley, fresh, chopped
2 T Mint, fresh, chopped
2 T Cilantro, fresh, chopped
1/2 c Roasted Red Pepper
1/2 c Cherry Tomatoes, halved
2 Stalks Celery, chopped
DRESSING: This makes three times what you need. Use about one-third for this recipe then refrigerate the rest for spreads on sandwiches or wraps.
3 T Lemon Juice
1/3 c Vegan Mayonnaise, Light (Nasoya Vegan Nayonaise, or Veganaise)
1/3 c Nonfat Greek Yogurt
1/3 c Silken Tofu
3 T Moroccan Spices (Make ahead, see below)
MOROCCAN SPICE MIX–Combine the ingredients below and save in a recycled spice jar or other glass container
5 t Nutmeg
5 t Cumin
5 t Coriander
2 1/2 t Allspice
2 1/2 t Ginger
1 t Cayenne
1 1/4 t Cinnamon
1/2 t Turmeric
What to do:
In a medium skillet, spray lightly with olive oil. Place thawed chicken breasts top side down in hot skillet to brown quickly. Reduce heat and add about 1/2″ of water in the skillet and cover with a lid until cooked through, about 10 minutes. Remove breasts and shred them with a fork, or cube them, whichever is your personal preference.
Tip! Place chicken in a mixing bowl and use a hand mix to shred the chicken. It's the fastest, easiest way.
Add to the remaining ingredients to bowl and not the dressing or spice mix.
In separate bowl, combine mayonnaise mixture and 3 tablespoons spice mix.
Combine with the chicken and enjoy!
Share this with friends who would like a new delicious way to enjoy chicken!
From my heart to yours,

Toni Julian is the 2017 recipient of the Top Women of Influence by the Silicon Valley Business Journal, is a nationally renowned health advocate, nutrition adviser, fitness expert, figure competitor, and author of BITE ME! Change Your Life One Bite at a Time. She's a 50-something mom of four, on the board of directors for NAWBO and Creator of TONI'S Protein Meals, with 18 grams of protein for a conveniently healthy and complete meal that's ready in minutes. Get yours at Sigona's! Visit www.ToniJulian.com
2018 Toni Julian® is a registered trademark of AABS Nutrition & Fitness. All rights reserved.
This content is written exclusively for Sigona's Farmers Market and may not be reproduced in any form without the express permission of Toni Julian.