Local Vendor Spotlight I: Vicolo Pizza
Local Vendor Spotlight I: Vicolo Pizza
Once the star of a restaurant in San Francisco, Vicolo Corn Meal Crust Pizza is available at Sigona's!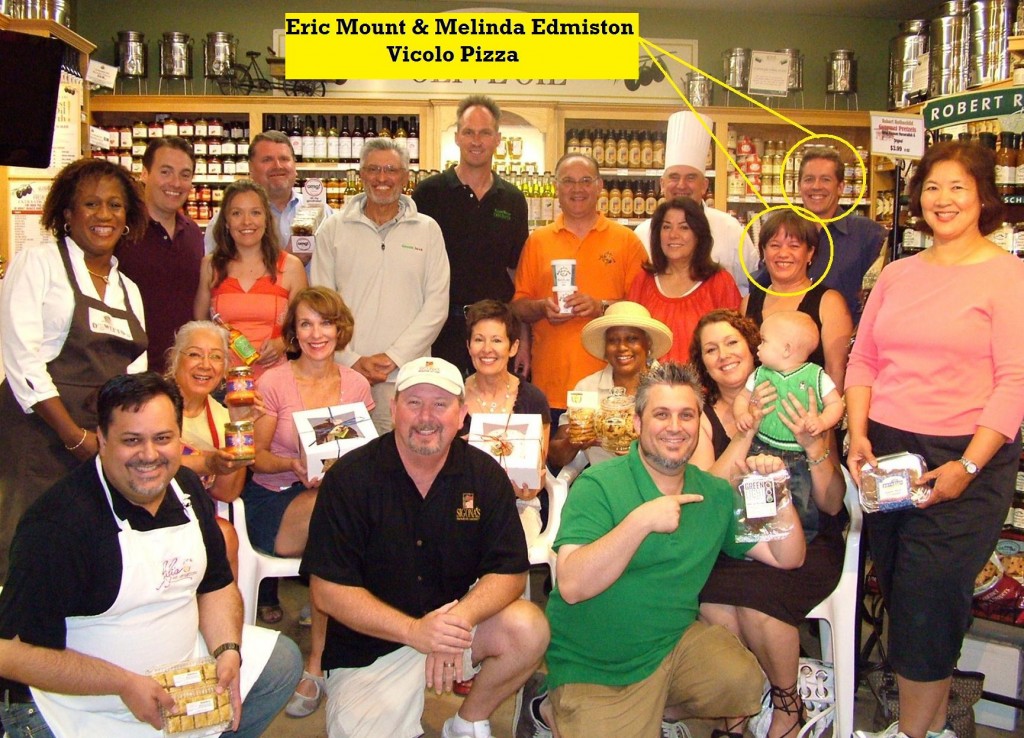 Longtime Bay Area residents may be very familiar with Vicolo Pizza, and not just because we've carried their incredible pizzas for more than 11 years, but because Vicolo was once a San Francisco restaurant in a little alley at 201 Ivy Street.
Over the 20 years it was in business, Vicolo, which means "little alley," earned a reputation for their fantastic rustic, handmade, corn meal crust pizzas topped with freshly prepared seasonal ingredients. Though the Vicolo restaurant closed in 1997, two Vicolo employees continued operating a wholesale business to sell their unique corn meal crust pizzas after the restaurant closed its doors.
When the restaurant first started the wholesale business, Melinda Edmiston, then assistant restaurant manager, helped with production while Eric Mount, then restaurant manager, hit the streets to pitch potential retailers. At the time, Eric was unfamiliar with Sigona's, but one of the restaurant customers suggested pitching Sigona's in Redwood City as a possibility.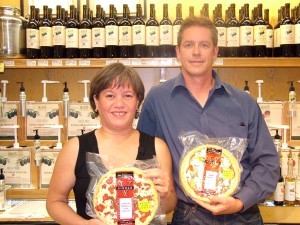 "Eric has said before that were one of the first eight retailers to sell Vicolo pizza," said John Nava, specialty foods buyer for Sigona's. "It was the first corn meal pizza I had ever tasted and I thought it was delicious! Vicolo caught on quickly in our store because they supported their presence with a month of demos. Back then, demos were rare and Vicolo was one of the first to really push the demo program, knowing that getting the pizza in people's mouths really helped sales."
By the time the restaurant closed, the wholesale team was selling to more than 30 retailers. Eric, Melinda and the Vicolo crew, now based out of Hayward, Calif., handle all their own distributing and now sell more than 4,000 pizzas a day!
Vicolo uses only fresh ingredients – nothing is frozen or artificial – and most ingredients are sourced locally. Their unique corn meal crust pizzas are handmade and hand packaged, "like the old fashion way, from scratch," said Eric. "The only cooking machinery we use is a press machine to make the dough."
The delicious crust Vicolo uses was inspired by Italian cooking traditions. The products we offer are made with freshly ground non-GMO organic corn meal, unbleached wheat flour and extra virgin olive oil. When combined, these ingredients create a distinctively rich taste and texture that is simply irresistible.
The unique pizzas, crusts and other specialty items, such as calzones, can be found at most gourmet stores anywhere between Healdsburg and Monterrey, Calif.
Additionally, Vicolo has a presence in a few gourmet shops in Los Angeles, and Eric and Melinda hope to extend distribution to Portland and Seattle.
From October 21–27, 2009 you can get 2 personal sized Vicolo corn meal crust pizzas for FREE with a purchase of $30 or more at Sigona's – print out your coupon and come on in!