The Story of Bell Wine Cellars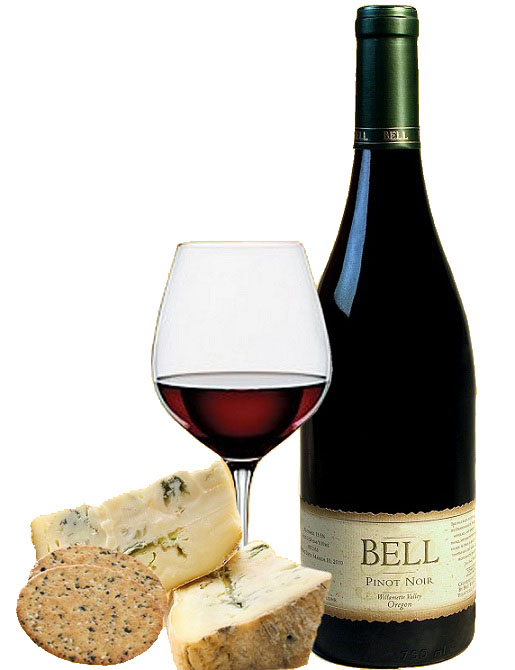 Bell Wine Cellars was co-founded in 1991 by Anthony Bell and a local Napa Valley grower. Anthony originally hails from the famed wine region Stellenbosch in South Africa. He grew up in a wine family and played in vineyards in his backyard instead of swing sets. Needless to say, Anthony developed a passion for wine and in particular viticulture at a very young age. He went on to get his undergraduate degree in Viticulture from Stellenbosch University and immediately left for Bordeaux France to gain his hands-on experience–and there was no better place to learn about Cabernet Sauvignon.
Working in Bordeaux, Anthony learned that the terroir (or sense of place where the grapes are grown) is the most important aspect of wine. This is the reason that European countries name its wines after the region they are grown rather than by the varietal.
After spending (and absolutely adoring) his time in Bordeaux, he wanted to pursue his Masters Degree in Enology–or winemaking–and where else does one do this but at UC Davis in California. Arriving in the Napa Valley in 1979 (an important time in its premium wine revolution), Anthony came in as a leader in the valley almost immediately. He landed a dream job at the famed Beaulieu Vineyard as Assistant Winemaker and Viticulturist — one of the few viticulturists in the valley at that time. He spent 15 vintages at BV where he revolutionized the wine world one project at a time.
If you're a winemaker in the valley today making high-priced premium wines, then think of Anthony as the professor. He was part of groundbreaking research on Cabernet Sauvignon Clones and spearheaded the outlining and defining of the AVA's we have today such as Carneros, Rutherford and Oakville. He knew that all great wine was made in the vineyard and started the first grower relations program and shared with growers ideas on how to improve the quality of the grapes.
A very special selection of Cabernet Sauvignon called Clone 6 (or the Jackson Clone) that Anthony rescued from an abandoned and neglected vineyard in Amador county inspired him to create his one-of-a-kind Cabernet. He left BV in 1994 to start his own winery, Bell Wine Cellars. This specific clone of Cabernet was the "belle of the ball" if you will during his tenure at BV and inspired him to make a single clone vineyard Rutherford Cabernet. This specific Cabernet Clone 6 plant produces only a partial cluster and the production is extremely low. It's planted in the Beckstoffer ToKalon and Georges III vineyards in Rutherford so if you think of vineyards like real estate, these vineyards would be most prime places to grow your grapes in the Napa Valley.
This Cabernet is the king of Bell Wine Cellars and is one of the top Cabernets being made in the Napa Valley. Itdefines purity. It's one single selection or clone of Cabernet and is 100 percent Cabernet Sauvignon (nothing blended, nothing else needed). Although this Cabernet Sauvignon is the flagship wine, you can expect elegance, balance and a true unadulterated expression of terroir in all his wines.
Check out the following video from Bell Wine Cellars to learn more.
http://www.youtube.com/watch?v=Bw–YqSjpaE