Robbie Sigona's Produce Tips: Comice Pears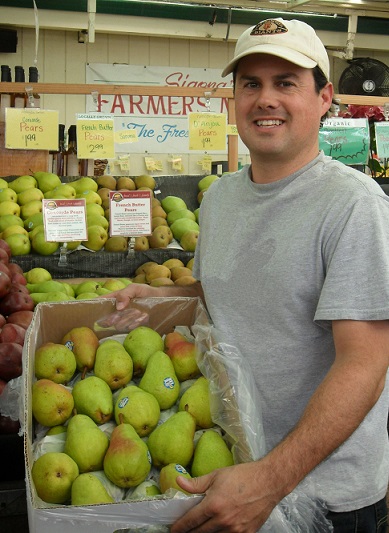 Our Comice pears are brought to you by Medford, Oregon by the Meyers family. Since they are coming from the Northwest, these are the best pears in the world.
Select Comice pears heavy for their size to ensure they are loaded with juice.
Choose ones that have a little give at the stem end. These won't turn yellow like a Bartlett pear will.
Look for Comice pears without many blemishes or bruises. These are a delicate pear and need to be handled as such.
Choose either ripe pears and refrigerate or eat them, or pick greener fruits that can be left out at room temperature until they are ripe.
These pears have a coarser skin that can be eaten or peeled off.
Robbie Sigona is our produce buyer. He works with local farmers and scours the market for the very best in fresh fruits and vegetables – some of you won't find anywhere else.