GREAT SPECIAL!
Fresno Valley
Black Mission Figs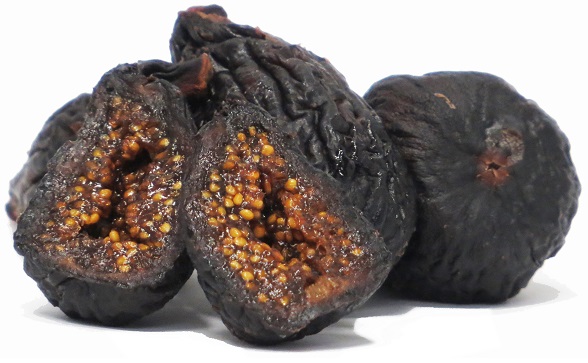 Loaded with all kinds of good nutritional value!
Fresh figs are not in season, but we have wonderful dried figs at the lowest price in years!
$1.99 9.5 oz.
Reg. $4.99
(good through March 29, 2016)
The following information is from the California Fig Advisory Board. Both fresh and dried figs contain:
Disease-fighting antioxidants
Good amounts of calcium
Good amounts of potassium
Good Amounts of Iron
And lots of dietary fiber
Very versatile–here are a few examples:
Easy to stuff with your favorite cheese. Here are some ideas:

Try gorgonzola with walnuts
Any type of goat cheese with walnuts/pecans
Wrapped with prosciutto and served with blue cheese
Fig-banana smoothie
Fig nut sandwich
Goat cheese fig pizza
Cambazola focaccia fig pizza
In any cereal or yogurt
Of course, great out of hand snack!