Toni's Top Ten Tips: Tip #3 | Holiday Comfort Foods: Do THIS to make your stuffing guilt-free and gluten free!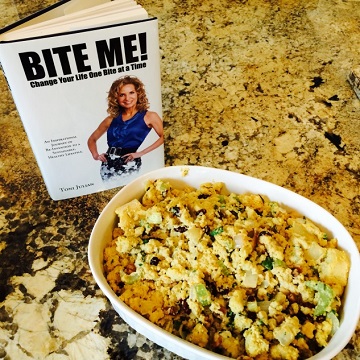 Tip #3 |  
Holiday Comfort Foods: Do THIS to make your stuffing guilt-free and gluten free!
Toni Julian, Health Advocate & Author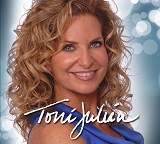 I simply LOVE finding family recipes then creating ways to make them healthier so they can be enjoyed guilt free. The calories can still add up over the holidays, however if you can prepare a dish that you know you can enjoy and is healthier than for example, the typical sausage stuffing or creamy green bean casserole with those little crunchy dried onions on top, then we can say with confidence that we've made progress in improving our nutrition around the holiday table.
My tip for this week is to suggest you take your family stuffing recipe and make it healthier by cutting the fat or sugar. In my view, sugar is more of a villain than fat because it spikes insulin levels, increases fat storage and causes an inflammatory response–whereas fat is more concentrated calories at 9 calories per gram versus 4 so it at least doesn't wreak as much havoc on the temple that is your body.

For your stuffing recipe, try cutting any added oils back by half, and you may be surprise that it tastes great with fewer calories. If you use sausage, try a brand that is lower fat, organic and gluten free. If it calls for added sugars, use honey and reduce the amount. Use low sodium veggie or chicken broth.
I'm going to share a recipe, I created that really helps out our family. Having two children with Celiac disease, I typically opt for wheat-free recipes so everyone can enjoy them. You too may have a friend or family member who is intolerant so it's great to provide healthy options for them, and everyone else sitting around your table.
Our special family holiday tradition is that each of our four children (now 17 through 29, oh my!) signs up to make a dish. They shop for the ingredients then we all gather around Christmas to cook together. We started this when our son was only about 4. He was fantastic at destroying things, or should I say "de-constructing" so I put him to work, standing on a chair at the counter, tearing up lettuce for our salad. Everyone loved to get creative in the kitchen and enjoy the bounty of the collective efforts, so we made it our holiday "thing". Our holidays would feel very empty if we could not enjoy our time together, baking apple pies, roasting a turkey and making this stuffing recipe.
So I share this from my family to yours, and wish you a loving and fulfilling time ahead.
Please share this with your friends who are looking for a healthy holiday side!
From my table to yours,

Toni Julian is a nationally renowned health advocate, nutrition adviser, fitness expert, blogger and author of BITE ME! Change Your Life One Bite at a Time as well as a mom of four.  She is also the creator of Toni's OatMEAL, a complete and healthy hot protein meal that's ready in minutes. Visit www.ToniJulian.com