Toni's Top 10 Tips:  Tip #4 |  Holiday Desserts Can Be Healthy Too: You'll be proud to share this easy, no bake treat!

Tip #4 |
Holiday Desserts Can Be Healthy Too: You'll be proud to share this easy, no bake treat!
Toni Julian, Health Advocate & Author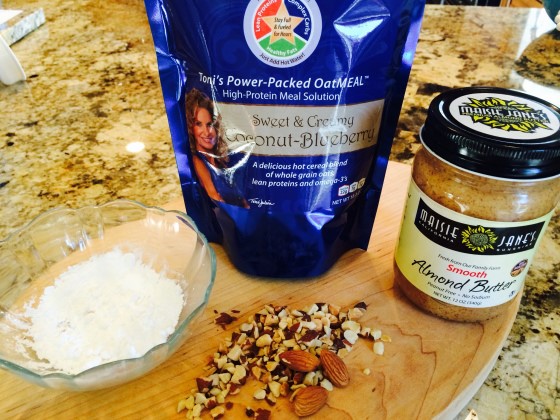 Toni's OatMEAL Protein Poppers
15 minutes | Makes 24
New from Toni's Test Kitchen!
Three simple ingredients, no-baking, and deliciously healthy, these high-protein poppers are simple to make and a guilt-free alternative to typical treats. Most desserts and snacks are loaded with sugar, and it's sugar that makes us fat, not fat itself! Guaranteed to stave off hunger and delectably fulfilling. Share them with friends and neighbors, bring them to a holiday party, and make them your "go-to" snack to get through the next few festive weeks. I used Coconut-Blueberry OatMEAL in this recipe, although most people's favorite is the Tart Cherry Chocolate Almond, found on the aisles of Sigona's Farmer's Market!
WHAT TO BUY:
2 Cups Toni's OatMEAL**Any flavor is delicious so choose your favorite. We used Sweet & Creamy Coconut-Blueberry for this recipe.
1 12 oz Jar Smooth Almond Butter at room temperature, a brand with oil at the top
1/2 Cup Chopped Raw Almonds (you may substitute with walnuts)
Optional: White Powdered Sugar
Optional: Cocoa Powder
Optional: Coconut Sap Crystals
WHAT TO DO:
Place two cups Toni's OatMEAL in a large bowl. Add chopped almonds and almond butter.
Mix together with a spoon or use your hands to mix thoroughly. Mixture will be crumbly. Using a small ice cream scoop with a lever, press mixture firmly to form a ball. You can also use your hands and roll them just as easily. Make sure they are "bite sized" for best results. If they are too large and are bitten into, they can crumble so smaller treats that can be popped into your mouth work best!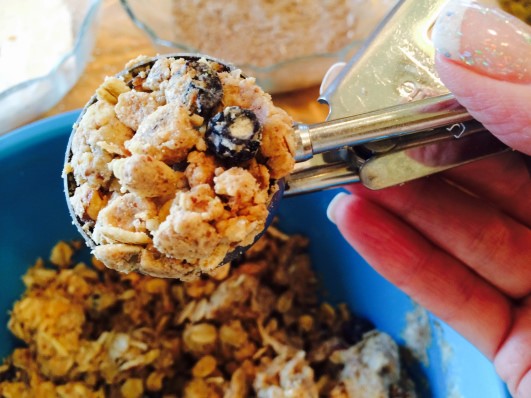 This part is completely optional: You can roll your poppers into powdered sugar, or a combination of cocoa powder and white powdered sugar (about half of each).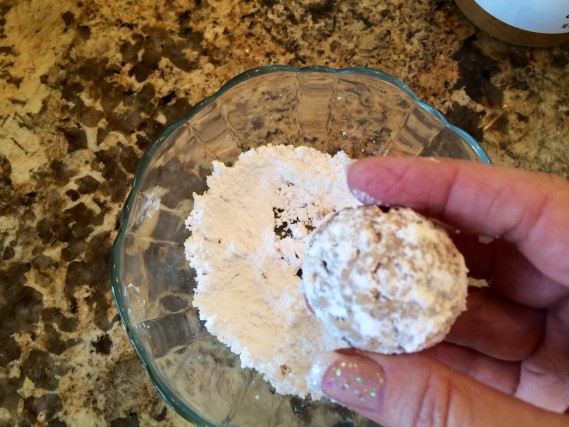 Here's a beautiful assortment of Toni's Protein Poppers.
Have a few crumbly morsels remaining? Sprinkle them over non-fat plain Greek yogurt. This chef deserved a perk! Enjoy!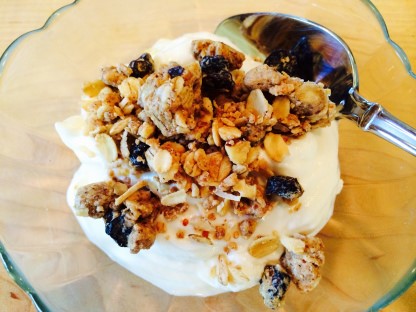 So I share this from my family to yours, and wish you a loving and fulfilling time ahead. Please share this with your friends who are looking for a healthy holiday treat!
From my table to yours,

Toni Julian is a nationally renowned health advocate, nutrition adviser, fitness expert, blogger and author of BITE ME! Change Your Life One Bite at a Time as well as a mom of four.  She is also the creator of Toni's OatMEAL, a complete and healthy hot protein meal that's ready in minutes. Visit www.ToniJulian.com