Tip #8: Eat the Highest Quality Foods Possible
From the book BITE ME! Change Your Life One Bite at a Time

Toni Julian, health advocate & author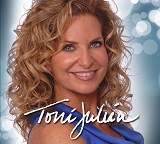 Food isn't just fuel. And not all calories are created equal. Food breaks down into chemical messengers. These messengers direct all kinds of signals in your body, to repair, to grow, and to produce hormones, enzymes and cellular turnover at astounding rates. Eating high quality food helps to manage your blood sugar, your weight, cholesterol levels, balance your mood and enhance your libido.
I know most of you remember the shocking documentary by director Morgan Spurlock, who featured himself as a guinea pig by going on a diet of McDonald's three times a day for thirty days straight. He wanted to examine the effects of fast food consumption on the body and mind.
As extreme of an example as there could be, it illustrates so well the effects of poor food quality on the human body. The food was calorie dense and nutritionally detrimental. Morgan was literally on the brink of physical and emotional disaster.
So what are quality foods? They're called whole foods, the very kind you see at Sigona's every time you shop. Think locally grown. Think mostly vegetables and lean meats, without hormones and antibiotics. Think complex carbohydrates, whole grains, and nothing refined.
Here are some tips that I personally use to keep me revving on healthy foods:
Do the major shopping on the weekend and buy only enough fresh produce you think you'll eat over the next three days, and stop by your favorite grocer 1-2 times through the week to replenish the most perishable foods, like fruits and veggies.
If your produce is starting to turn before you can eat it, turn to freezing. Can't eat your spinach or kale in time? Chop it up and place in a freezer bag for smoothies or omelets. Peel the brown bananas and freeze for smoothies or banana bread.
Make high quality foods 20 seconds easier to eat. I like to chop up veggies and put them in baggies, or buy them pre-cut. I place lower quality foods in the back of the refrigerator, or at the highest shelf in the pantry to make it harder to get to, by…you guessed, it 20 seconds.
Pre-make smoothie packets for the freezer.
Buy fish that is wild, not farmed whenever possible.
Buy meats and poultry that antibiotic and hormone-free.
I look forward to connecting again next time, where we will be offering TONI'S Protein Meals as part of the Sigona's coupon giveaway. I'm excited to share with you our fresh new grab and go cups to make it easier to get high quality protein, complex carbs and Omega 3's, in a snap!
Please share this with your friends who are interested in how to improve their food quality so they feel amazing and look even better!
From my heart to yours,


Toni Julian is a nationally renowned health advocate, nutrition adviser, fitness expert, and author of BITE ME! Change Your Life One Bite at a Time, as well as a 50-something mom of four!  She is also the creator of Toni's OatMEAL, a complete and healthy hot protein meal that's ready in minutes. Get yours at Sigona's! Visit www.ToniJulian.com