Toni's Healthy Tip #23: Blueberry Yogurt Protein Parfait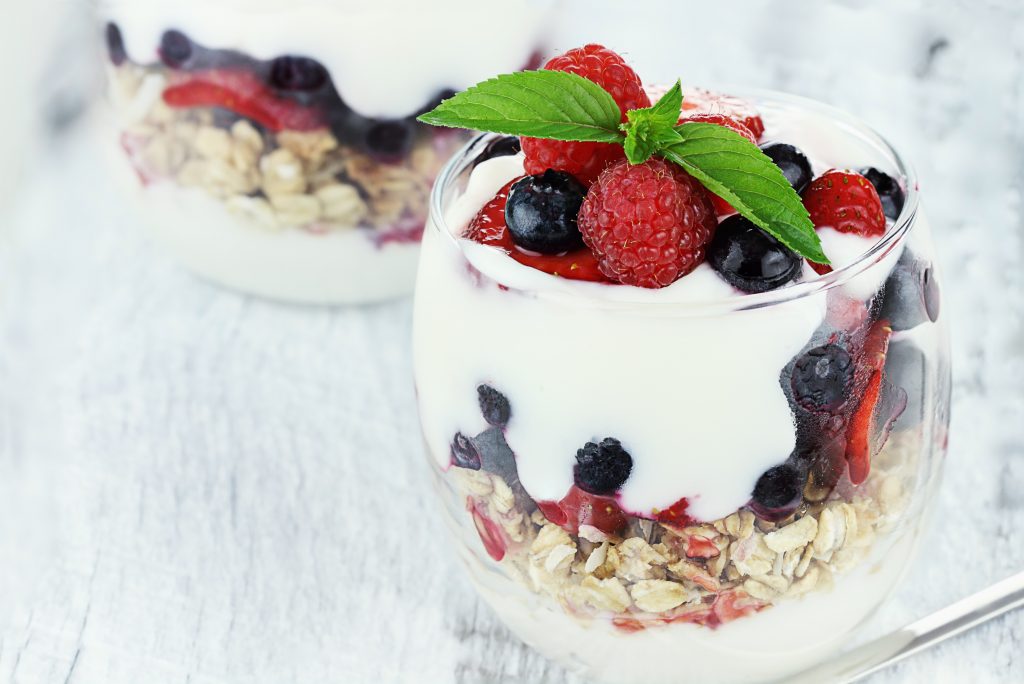 Tip #23 | Blueberry Yogurt Protein Parfait
By Toni Julian
Hello friends!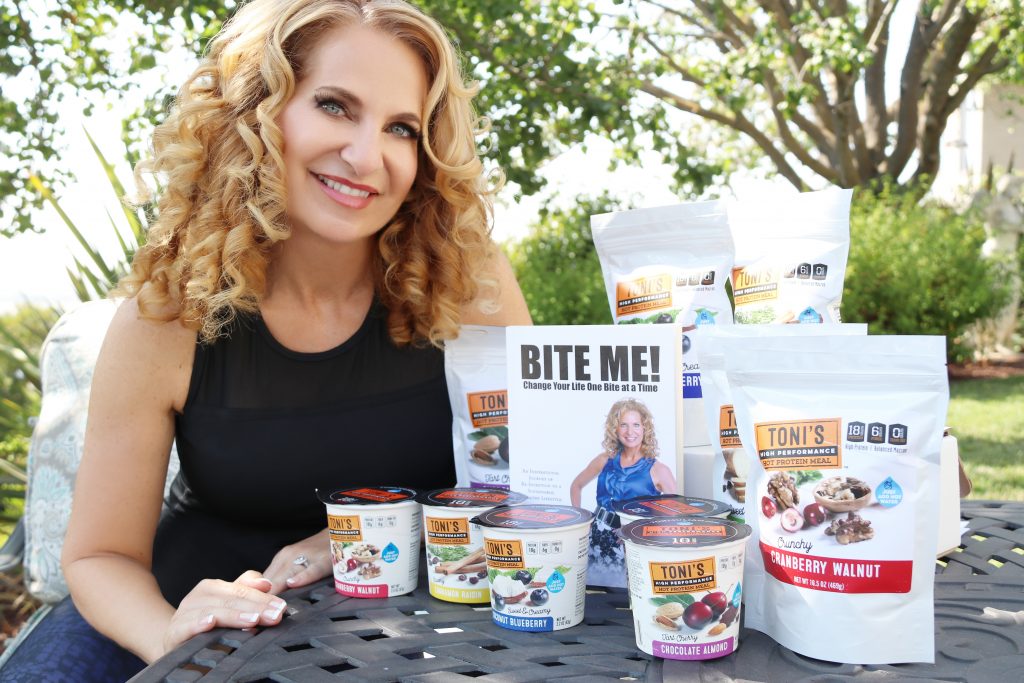 I'm back today sharing a delicious recipe that I consider to be "breakfast-holiday-guest-worthy." It's also nutritious and packed full of protein. Did you know you need at least 18 grams of protein every morning? It's true!
Here are Three important reasons why you need protein:
One: It keeps you satiated longer than eating a carbohydrate alone.
Two: Protein is the backbone of your immune system
Three: The essential amino acids found in complete protein help maintain and build muscle. Any reserve protein (protein your body doesn't need right away) can be used for fuel. You can't say the same thing about carbohydrates which are used almost entirely to fuel your body and especially your brain, however these little miracle macronutrients can help build muscle as it's the energy used to assemble all these essential amino acids into muscle fibers.
I digress just a tad so let's talk parfaits.
When you're on the run it's easy to grab a carbohydrate for breakfast, like a bagel, a muffin or a banana. If you want to get the protein you require, your choices would be to scramble five egg whites, cook half a chicken breast, or have a protein shake. While that's all good, it's nice to have protein that's also convenient.
Blueberry Yogurt Parfaits
20 minutes | 268 calories | 17 g protein
These easy parfaits keep in the refrigerator for about a week. I use TONI'S Protein Meals with the yogurt to really bump up the protein, making it more delicious with excellent texture. Where can find this you ask? Sigona's, naturally! You don't need sugar-laden granola to make your heart sing!
WHAT TO BUY: 
WHAT TO DO:
With hand mixer, blend yogurt and honey.
In separate bowl, blend 3 1/2 cups (1 – 7-ounce pouch) TONI'S Protein Meals with almond butter until blended well and crumbly.
Using mason jars, clear glasses or plastic cups, layer:
Yogurt
Berries
Crumble
Yogurt
Crumble
Top with Berries
I love using small mason jars or clear cups with lids and store them in the refrigerator for up to one week. If you don't have lids simply use plastic wrap. The berry juice seeps into the yogurt making a beautiful violet parfait!
Try this out for a filling, delicious anytime meal or snack!
CHECK OUT next week's story where I'll share with you my top five hacks to stay trim through the holidays!
Please share this with your friends who would like to have a healthy and delicious meal or snack that is sure to please your guests!
From my heart to yours,

Toni Julian is the 2017 recipient of the Top Women of Influence by the Silicon Valley Business Journal, is a nationally renowned health advocate, nutrition adviser, fitness expert, and author of BITE ME! Change Your Life One Bite at a Time. She a 50-something mom of four, on the board of directors for NAWBO (National Association of Women Business Owners) and Creator of TONI'S ultra-convenient, protein meals, a complete and healthy hot protein meal that's ready in minutes. Get yours at Sigona's! Visit www.ToniJulian.com