In the store with Sigona's Featuring: Guavas
Guavas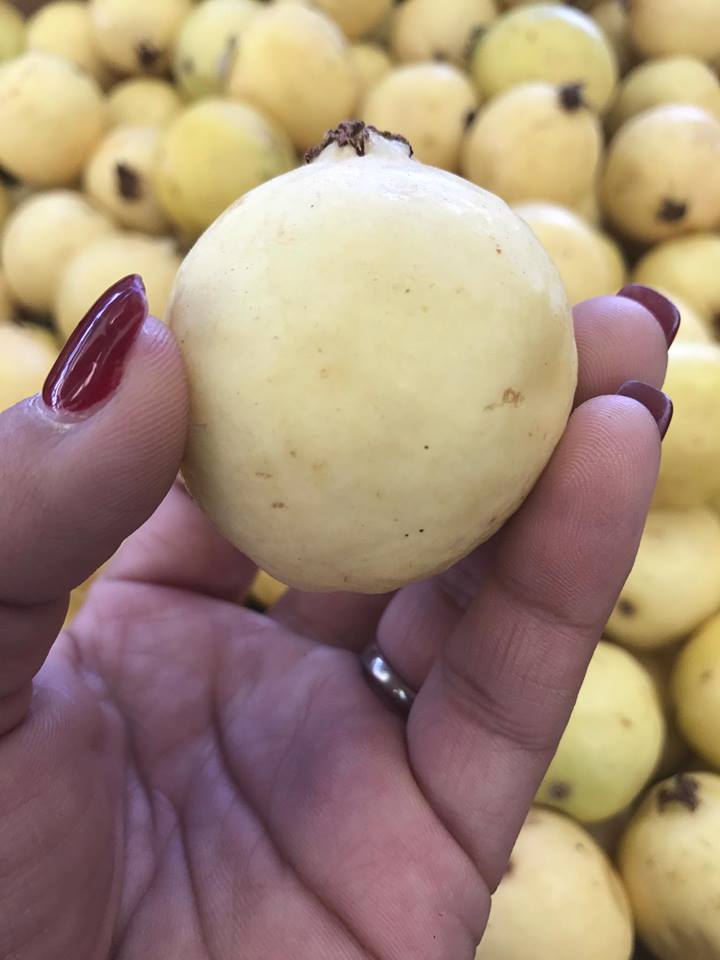 Guavas are a delicious tropical fruit known for their sweet fragrance that is hard to resist.
Here's some tips to help you pick:
A ripe guava should be slightly soft under pressure.
Place green guavas in a paper bag with a banana or apple for faster ripening.
Ripe guavas should be stored in the refrigerator for up to two days.
Guavas are easy to freeze; slightly tart guavas are best for freezing.
To freeze guavas, wash and peel them first. Then halve them and take out the seeds. Frozen guavas will keep for about 8 months.
Guavas are delicious all on their own or in a variety of dishes, including jam, relish, chutney, marmalade and sauces.
Robbie Sigona is produce buyer for both the Redwood City and Palo Alto Sigona's Farmers Market locations. He works with local farmers and scours the market for the very best in fresh fruits and vegetables — some you won't find anywhere else.