John Sigona's Pick of the Week: World's Best Crystallized Ginger Medallions
World's Best Crystallized Ginger Medallions
$3.99/ 9 oz.
Regular $6.99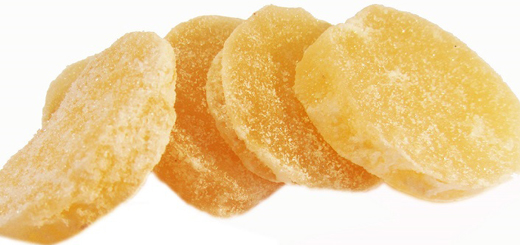 (Price good thru Jan. 30 , 2018)
Our crystallized ginger medallions are harvested in the Fiji Islands, where they are grown and processed by a dedicated family operation. Their headquarters and distribution center is based locally in Monterey County.
The ginger is harvested while very young. Only the most choice area of the root (the center) is used. It's not stringy; it is tender, soft and has great flavor. It is masterfully dried to perfection—absolute "off the scale" quality with a terrific balance of sweetness and a delightful pungent, spicy kick.
Our Fiji crystallized ginger can used for any recipe that calls for fresh ginger.
As with fresh ginger, crystallized ginger has many possible medicinal properties:
Can help alleviate various causes of nausea
Can help aid the digestive process
Can help alleviate other stomach issues
Can help alleviate colds
Can help ease sea sickness or car sickness
Can help with menopausal issues
Can help ease headache