Watermelon Recipes
Watermelon-Blueberry Ice Pops
These ice pops are sugar-free and simply delightful. Watermelon is refreshing alone, but when pureed, mixed with lime juice and then frozen, it becomes one of the best ways to cool off on a hot day. We added blueberries for a burst of flavor. Makes at least 4.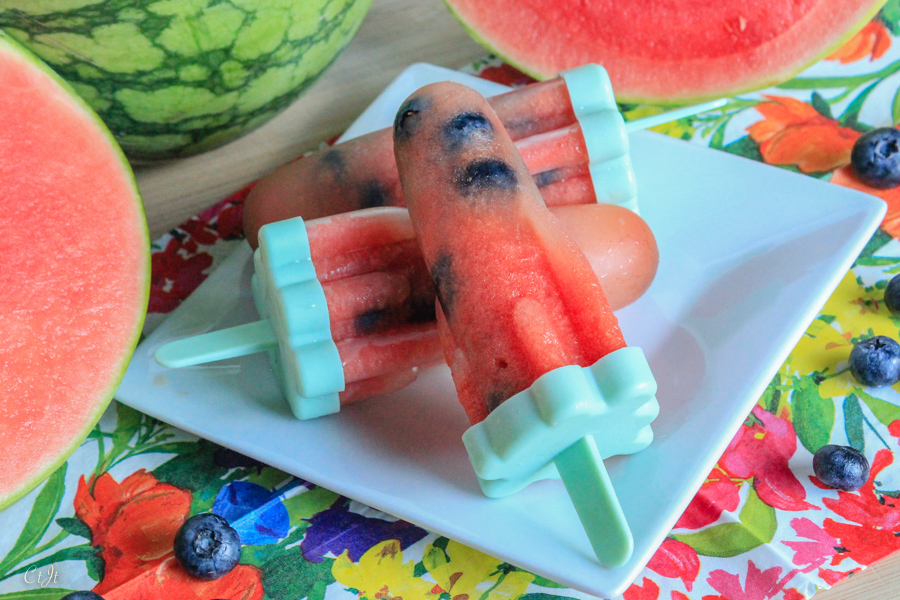 What you need:
2 cups 1/2-inch cubed seedless watermelon
2 Tbsp fresh lime juice
Optional: 1 Tbsp honey or agave, to taste
1/2 – 3/4 cup fresh blueberries
Directions: In a blender or food processor, puree the watermelon with the lime juice and sweetener, if using.
Pour the mixture into popsicle molds then add the blueberries. Place in the freezer to freeze at least 6 hours before serving.
Watermelon & Tomato Salad with a White Balsamic Vinaigrette on a Bed of Butter Lettuce
Juicy, crisp, flavorful, salty-sweet. It's hard to decide just how to describe this fantastic summer salad. It goes perfectly with grilled meats. As for the cheese, ricotta salata is another option, or leave it off for a dairy-free dish. Serves 4.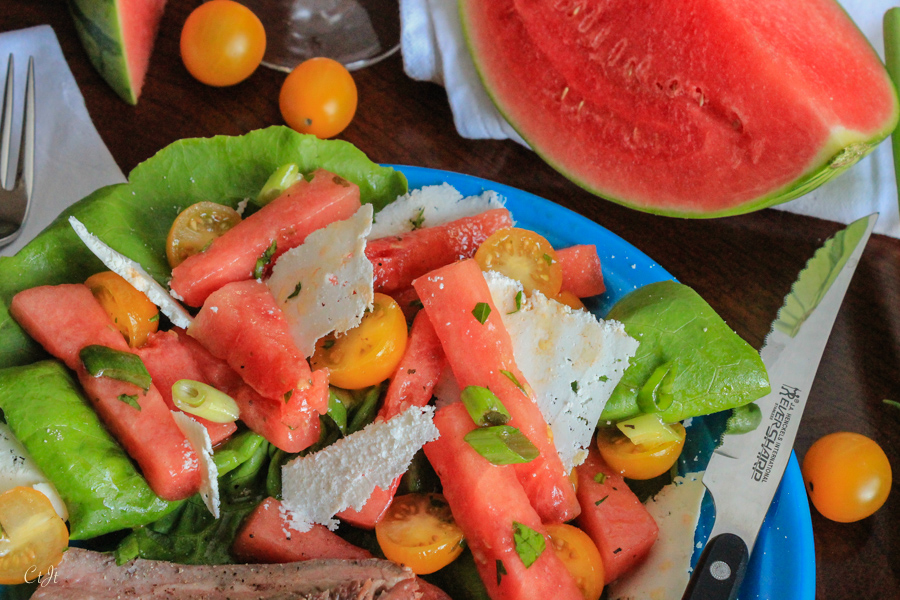 Vinaigrette:
1/2 cup Sigona's Fresh Press Extra Olive Oil (Mix it up! Introduce another layer of flavor by using one of our infused oils, such as Garlic Oil, Meyer-Lemon Fusion Oil or Herbes de Provence Olive Oil.)
1/4 to 1/3 cup Sigona's Premium White Balsamic (start with 1/4 cup and add more if you want more zing)
About 2 Tbsp honey, such as Honey Hole Honey Co., raw, local, unfiltered honey, available only at Sigona's
1 Tbsp Dijon mustard
Salt and pepper, to taste
About 1/2 to 1 tsp. fresh minced or dried herbs and/or 1 clove garlic, to taste (dill, Italian mix or basil are nice)
Salad:
1 mini seedless watermelon, sliced into strips, cubes or triangles, rind discarded
1 cup halved cherry or grape tomatoes (different colors are lovely)
2 green onions, sliced on the bias
1 to 2 Tbsp minced fresh basil, to taste
About 2 oz. myzithra or ricotta salata cheese, shaved (leave off for dairy-free)
4 to 8 leaves of butter lettuce
Directions: Add all vinaigrette ingredients together in a jar with a lid. Shake until the mixture is emulsified (thickened) and ingredients are well incorporated.
In a large bowl add the watermelon, tomato, green onion and basil. Add about 2 tablespoons of the vinaigrette and gently toss to coat.
To serve, place a butter lettuce leaf or two on 4 individual salad or dinner plates. Top the lettuce with the watermelon salad; finish each dish with shaved myzithra. Serve remaining vinaigrette on the side.