Orange-Flesh Honeydew Agua Fresca with Lime & Mint
Orange-Flesh Honeydew Agua Fresca with Lime & Mint
Agua Fresca is a light, refreshing fruit juice which originated in Mexico. This thirst-quencher is made by simply blending fruit with water and adding in a bit of lime. We like mint in ours, too. Add vodka or don't; we'll leave it up to you. Makes about 4 to 5 cups.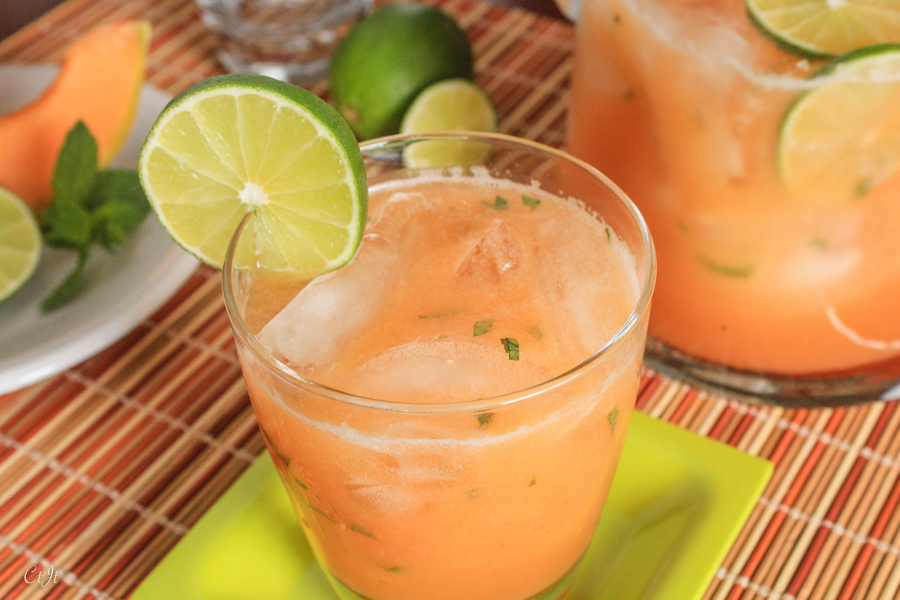 Ingredients:
5 cups cubed orange-flesh honeydew (about 1 melon), rind and seeds discarded
1 1/2 to 2 cups water
3 limes; 2 juiced, 1 sliced
1 to 2 Tbsp chopped fresh mint leaves
1 to 2 Tbsp Agave nectar, honey or sugar, more, less or none, to taste
Ice, for serving
Directions: Working in batches if necessary, blend the melon, water and lime juice (about 3 tablespoons to 1/4 cup) until smooth. Pour the mixture through a fine sieve, preferably mesh) pressing down on the pulp to extract as much juice as possible.
Note: Some like pulp, others don't. Strain the mixture as much or as little as you wish.
To a pitcher add the chopped mint and lime slices. Pour the mixture into the pitcher and stir to combine. Test the agua fresca for sweetness; add agave, honey or sugar if desired. Add ice to the pitcher. Allow mixture to chill and sit for about 30 minutes to allow flavors to blend.
To serve: Add ice to individual glasses and pour the agua fresca over the top.