Saving Tradition
Saving Tradition
Sigona's has partnered with Adopt-An-Alp and families from two Swiss Alps to purchase their very special cheeses – cheese you'd rarely find anywhere else!
Cheese from the Swiss Alps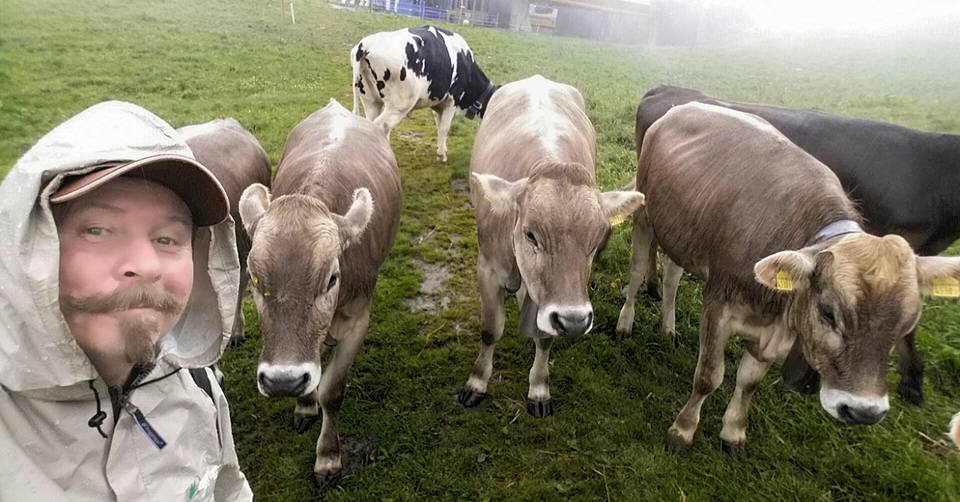 For generations, families in the Swiss Alps have been moving livestock and people from one grazing ground to another – from the low valleys to the high mountain peaks – following the seasons. This centuries-old movement, called transhumance, results in milk and cheeses of outstanding quality, as its flavor and health characteristics are influenced by the fresh Alp air, crystal clear spring water and the grasses and herbs on which the livestock graze.
Sigona's has partnered with Adopt-An-Alp and families from two Swiss Alps to purchase their very special cheeses – cheese you'd rarely find anywhere else!
Cheese is Good for You (and your lactose intolerant friend)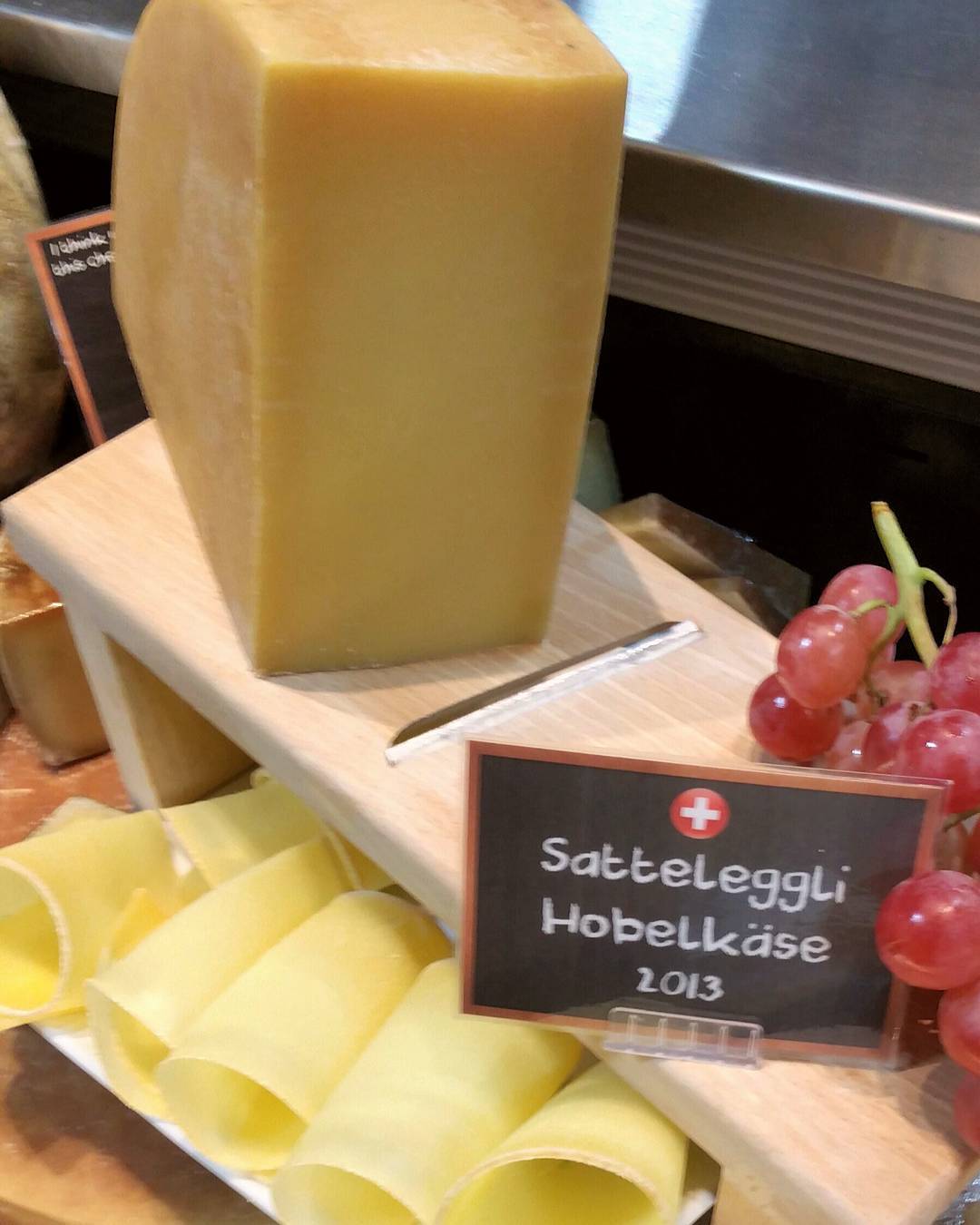 The cheeses, known as Alpage cheese, are not only uniquely amazing in flavor, texture and quality, but also have outstanding health benefits. A particularly interesting fact about fresh, ripened cheeses is as they age, the lactose dissipates. A fresh, young cheese contains very little lactose, and a ripened cheese is totally free of lactose.
Alpage cheese, particularly Alpkäse, is high in Omega-3 fatty acids and is a rich source of essential nutrients, such as proteins, bioactive peptides, amino acids, high-quality fat, fatty acids, vitamins and minerals. Not only are Alp cheeses the highest in omega-3 fats, such as ALA, but they also had relatively low concentrations of saturated fats and arachidonic acid, a fatty acid that can promote inflammation in the body.
Fat has been one of these "no-nos" for many years. However, the body needs fat. The higher the quality, the better. That's why we are told that eating fish is good for you, and that's the same reason why eating Alp cheese is good for your body: it is high in Omega-3 fatty acids. Most people know about the "French Paradox," but there's also a Swiss Paradox: Those Swiss living in mountain areas consume way more fat, from cheese and butter, for example, than the rest of the population, but their life expectancy is higher and they are healthier, both physically and emotionally, than people living in metropolitan areas.
Dwindling Lifestyle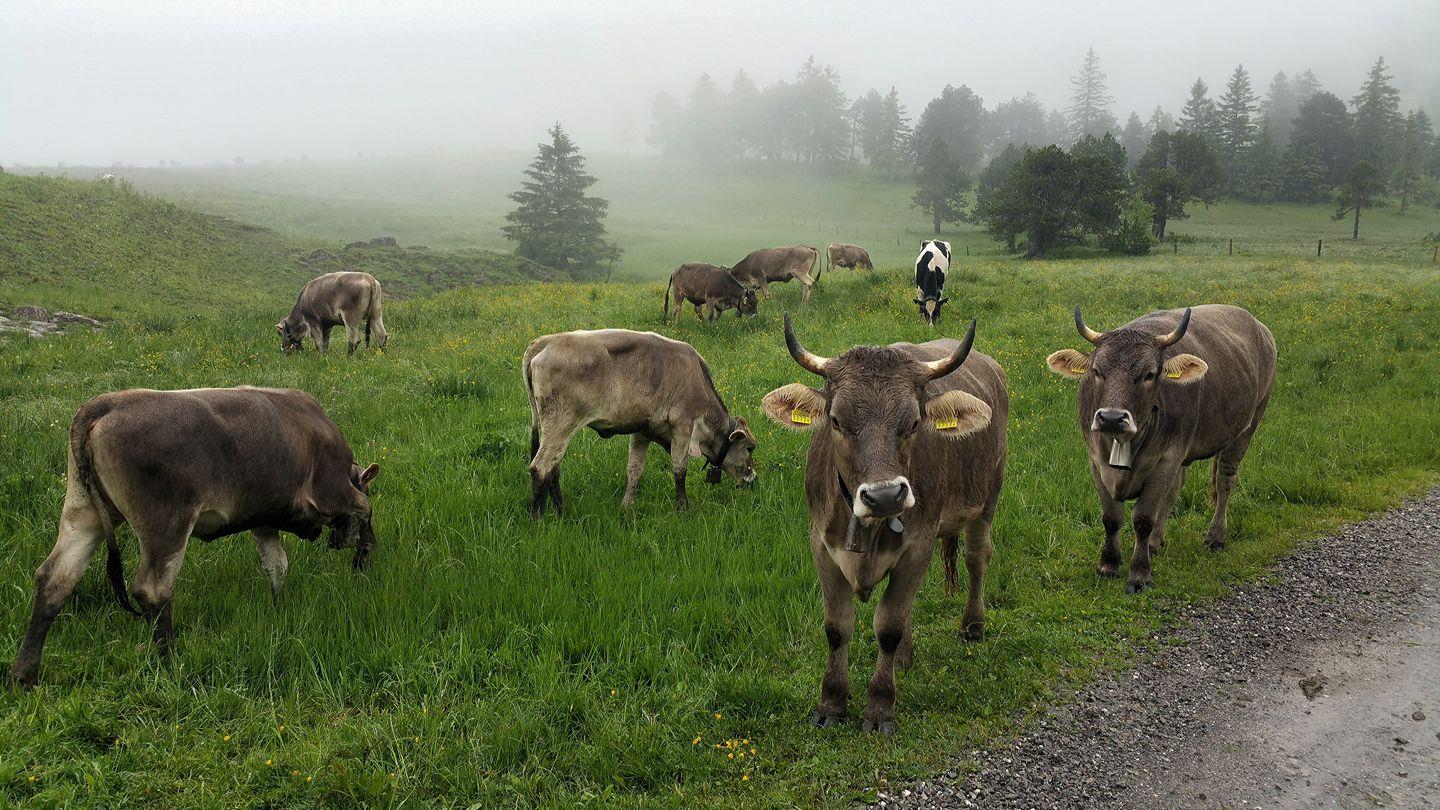 Speaking of the healthy Swiss families living in mountain areas, it may come as no surprise to learn this way of life is dwindling in the Alps. While living upon a picturesque Alp, twirling your way through wildflowers may seem like a dream, it is a less rosy a lifestyle than most of us imagine. The farming families spend summers up on their Alp, far from civilization and even simple luxuries. The families take on all aspects of managing livestock, making cheese, raising their own families and minding the farm, to name a few. Unfortunately, the amount of people still willing to take on the burden is slowly but steadily decreasing.
Supporting Swiss Alp Farmers
Sigona's has partnered with Adopt-An-Alp, a program which unites Alp farmers in Switzerland with American cheese mongers by shedding a realistic light on every day life on the Alp. Through telling the story of each family, sharing photos and updates from "adopted" Alps, both cheese mongers and their customers are able to follow a particular family and herd, receive handmade wheels of cheese and gain an understanding of this very particular lifestyle.
John Nava, Sigona's cheese & specialty foods buyer, won a trip last June to Switzerland with the Adopt-An-Alp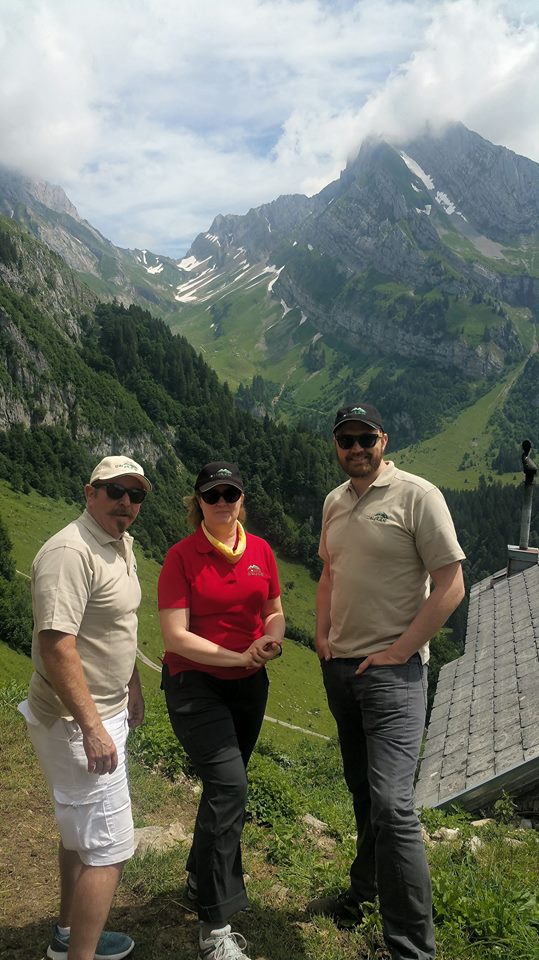 program to travel to many Alp family farms including Sigona's adopted Alp, Alp Satteleggli and the Reichenbach family. Nava arrived just as the Reichenbach family, Ernst, Theres, their seven children and 18 Simmental cows, had left the family farm in Gstaad, in Switzerland's Berne region, to hike to the higher-altitude meadows of Alp Satteleggli.
Here, around 4,800 feet above sea level, they welcomed Nava open arms and invited him to take part in the cheese-making process, from milking the livestock, to separating the whey and to pouring the curds into a wooden press. It all happens right there on the farm; the Alp farming families make two to five wheels a day, depending on the time of the season and the count of livestock. There are, of course, strict standards, for the cheese to be certified Appellation d'Origine Protégée (AOP). One, for example, states the cheese must be prepared at the farm's location within 18 hours of milking.
Sigona's Adopted Alps
Sigona's has adopted two Alps this year, Alp Satteleggli and Alp Malbun. Our stores currently have cheeses from both Alps, some of the wheels are the very same that Nava witnessed being made in wooden presses while in Switzerland last June.
Alp cheeses are popping up in specialty cheese shops across the nation, but it's rare that you'll find cheeses from our specific adopted Alps anywhere else. For example, you'll only find the 2015 Satteleggli Hobelkäse at two places in the U.S. and Sigona's is one of them. The other is a restaurant in New York.
Keep an eye on what's happening at our stores to learn when we have special events and announcements about these outstanding, healthy and one-of-a-kind cheeses!