In the Kitchen with Sigona's Featuring: Cauliflower
Cauliflower Rice Two Ways
All you need is a head of cauliflower and a food processor to make a batch of plain cauliflower rice! One head can make 6 to 7 cups, depending on the size. Cauliflower is gluten-free, paleo friendly and simply a healthy alternative to regular rice. You can add ingredients to make it your own, creating flavors such as stir-fried, coconut curry or even cilantro & lime. See recipes for those below.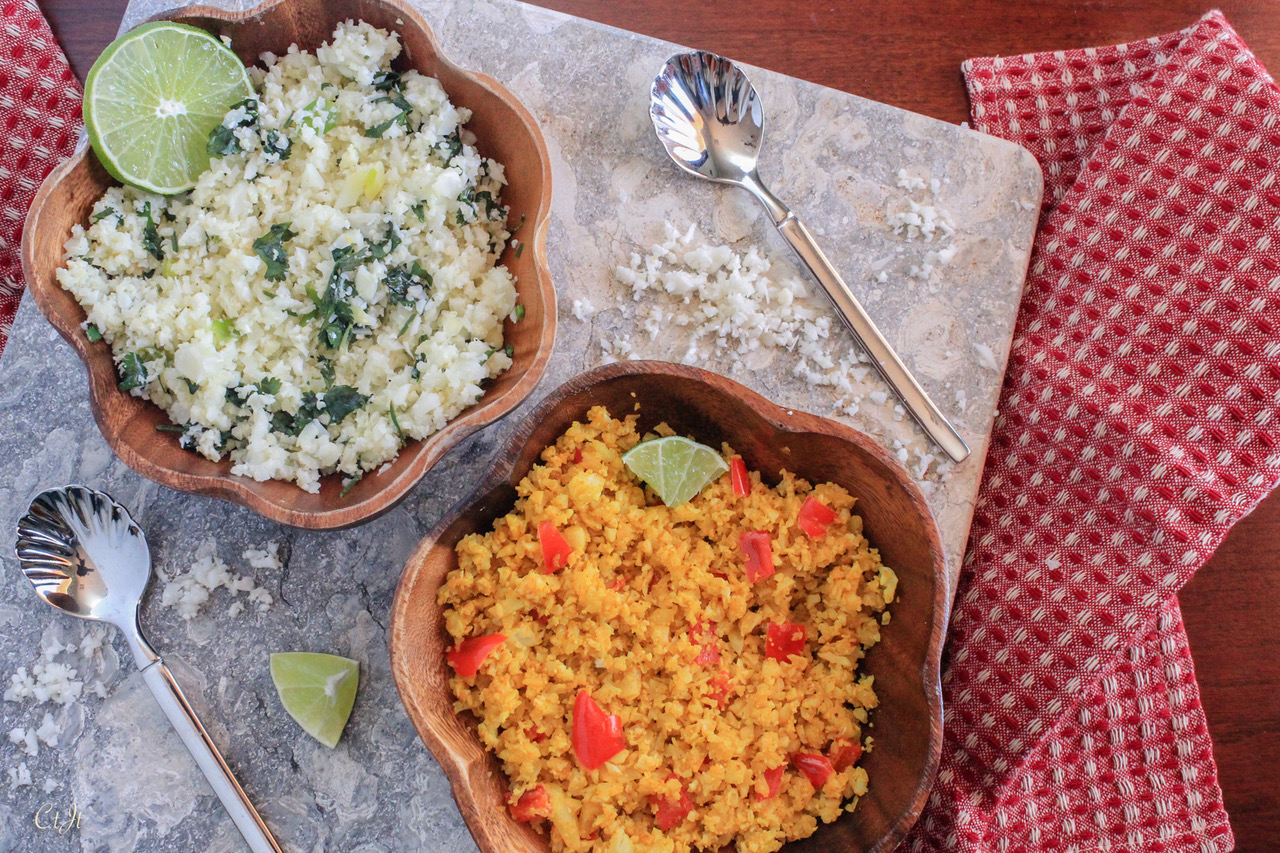 Ingredients:
1 head of cauliflower, cut or broken into florets
Special equipment:
Directions: Working in batches, fill the food processor about 3/4 full of florets. Pulse until the cauliflower resembles a rice-like texture. The goal is not to puree the cauliflower, you want it grainy, so if large pieces remain, remove them and process in the next batch.
Use cauliflower rice immediately (see two suggestions below), store in the fridge for 3 days or freeze for another time.
Coconut Curry Cauliflower Rice
A quick and easy side for traditional Indian dishes. Serves 2 to 4.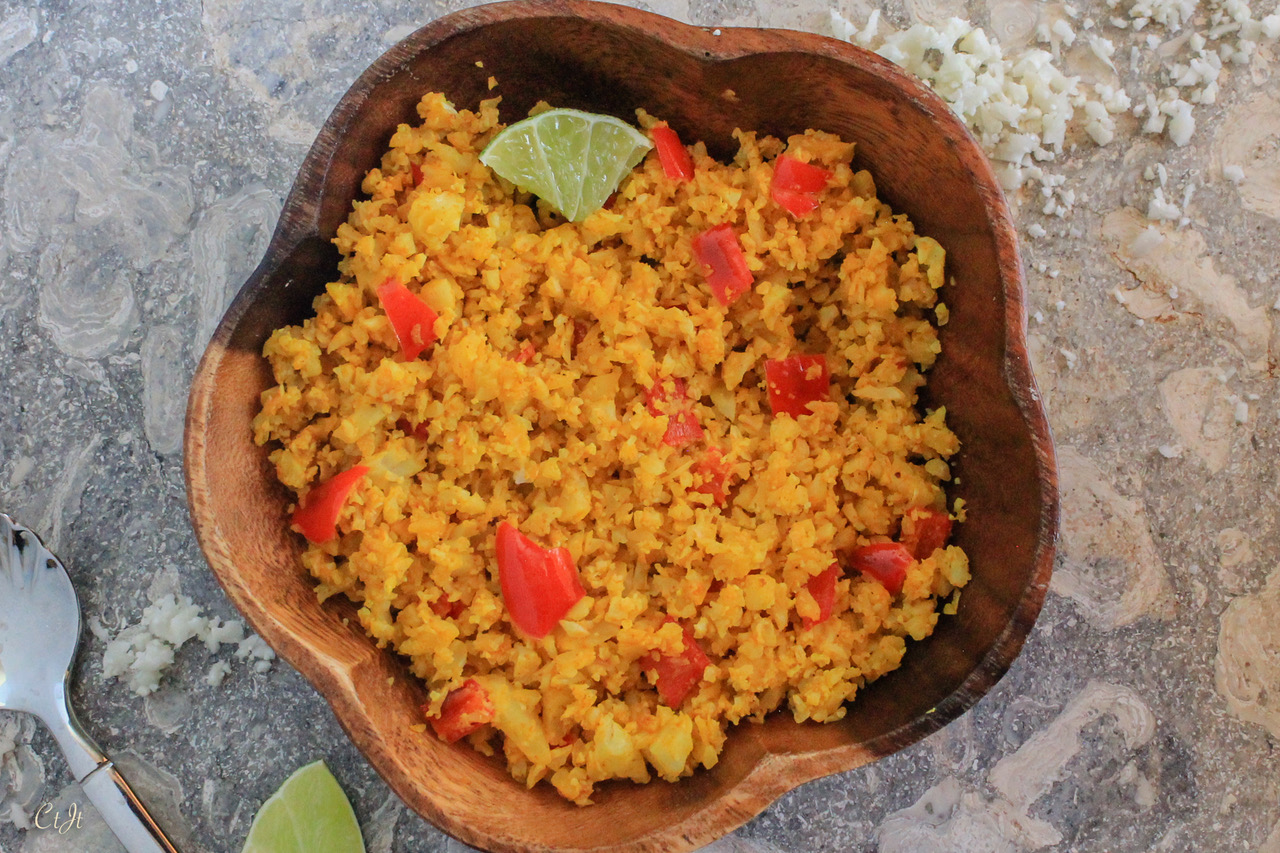 Ingredients:
1 Tbsp Sigona's Persian Lime Olive Oil
Half a large red bell pepper, seeded and diced
Half a yellow onion, diced
2 1/2 cups cups cauliflower rice, about 10 oz. (recipe above)
1 1/2 Tbsp coconut milk (full fat)
1/2 Tbsp curry powder
1 tsp curry paste
Half a lime, quartered, for serving
salt and pepper, to taste
Directions: Heat oil in a large nonstick skillet over medium heat. When hot, add the pepper and onion and sauté for about 4 to 5 minutes or until onions are translucent.
Add cauliflower rice, coconut milk, curry powder and curry paste to the skillet. Stir together to incorporate ingredients; season with salt and pepper, to taste.
Allow mixture to cook, stirring occasionally, until heated through, about 5 minutes. Transfer to a serving dish and serve with lime wedges to squeeze for a final layer of flavor.
Lime & Cilantro Cauliflower Rice
A perfect side for Taco Tuesday. Serves 2 to 4.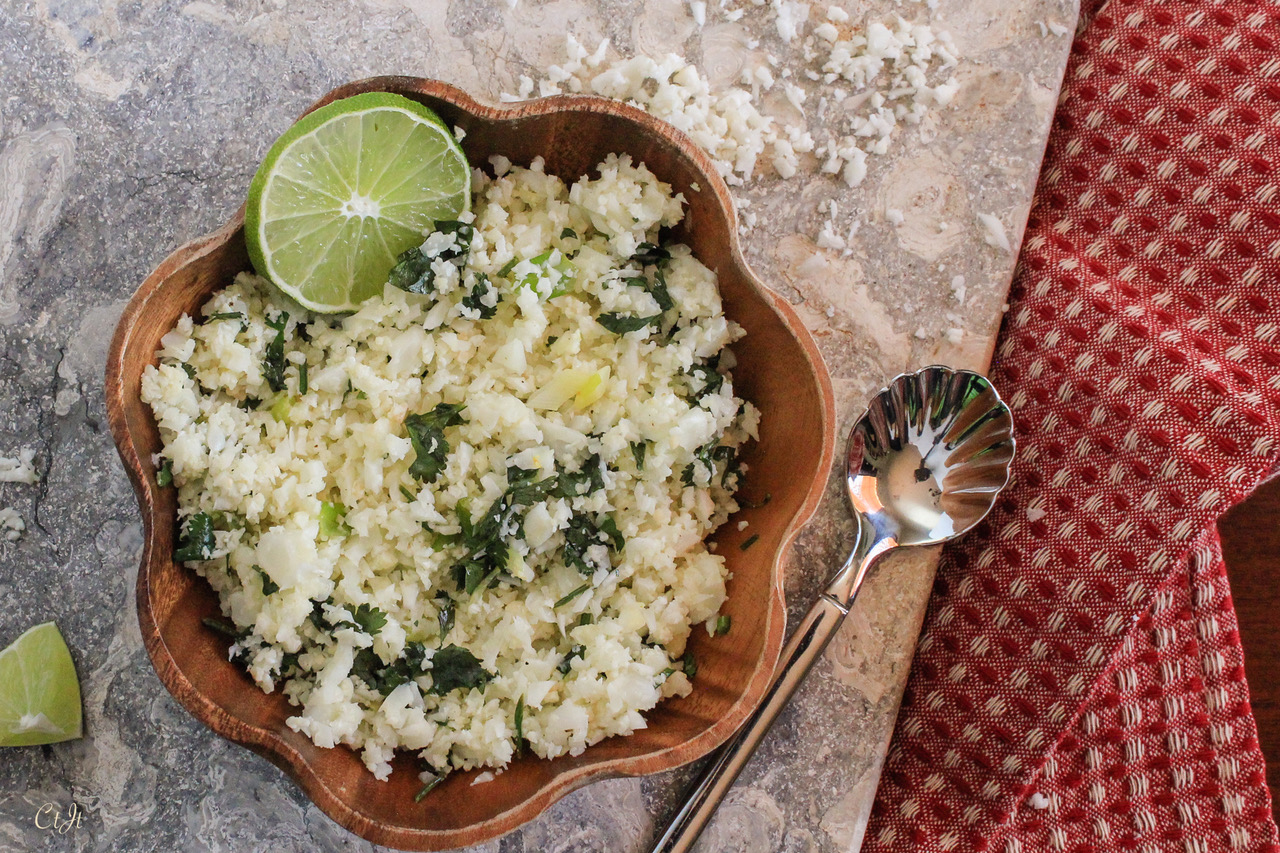 Ingredients:
1 Tbsp Sigona's Fresh Press Extra Virgin Olive Oil
2 garlic cloves, minced
2 green onions, sliced
2 1/2 cups cups cauliflower rice, about 10 oz. (see recipe above) (285 grams)
Salt and black pepper, to taste
1/4 cup packed cilantro, roughly chopped
1 1/2 Tbsp fresh lime juice
Directions: Heat oil in a large nonstick skillet over medium heat. When hot, add the garlic and green onions, stirring constantly, for about 1 minute. Add the cauliflower rice, season with salt and pepper and cook until heated through, about 4 minutes, stirring occasionally.
Remove from heat and transfer to a bowl. Stir in cilantro and lime juice; serve immediately.
Turmeric and Smoky Chipotle Roasted Cauliflower
Roasting a whole head of cauliflower is so simple, beautiful and delicious. The process also gives the vegetable a smooth texture and mellow flavor, which pairs well with bright turmeric and the smoky chipotle from our infused oil. Recipe inspired by Bondi Harvest. Serves about 6.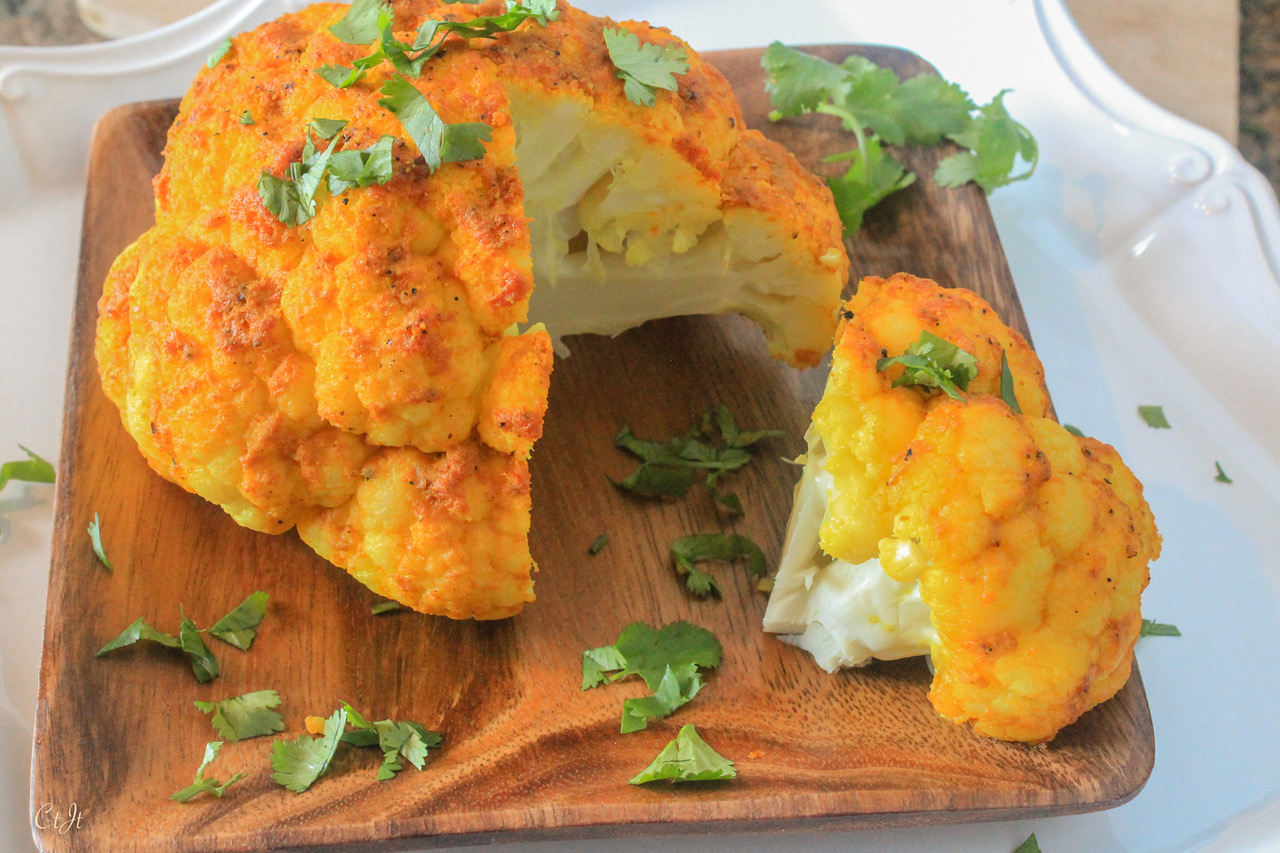 Ingredients:
1 whole head cauliflower, leaves removed, bottom stem sliced off so the head sits flat
1/4 cup of Sigona's Smoky Chipotle Olive Oil
1 navel orange
1 Tbsp turmeric
Salt and black pepper, to taste
Chopped cilantro, for garnish
Optional: Plain yogurt, for serving
Directions: Preheat oven to 400°F.
In a small bowl, whisk together the olive oil, orange zest, turmeric, salt and black pepper.
Slice the orange into 1/4-inch discs and lay them in a single layer in the bottom of a tall, oven-proof pot or sauce pan wide enough so the cauliflower fits, but not much wider than the head itself.
Place the cauliflower on top of the orange slices and slowly pour or spoon the olive oil mixture over the cauliflower. Make sure the entire cauliflower head is covered.
Cover the pot with a lid or foil and place in the oven for 20 minutes. Uncover and cook for another 20 minutes.
To serve, either slice the cauliflower into steaks or wedges. Sprinkle with cilantro and add a dollop of yogurt, if desired.