SIGONA'S TRUFFLE BUTTON BRIE: A HANDMADE COLLABORATION
SIGONA'S TRUFFLE BUTTON BRIE: A HANDMADE COLLABORATION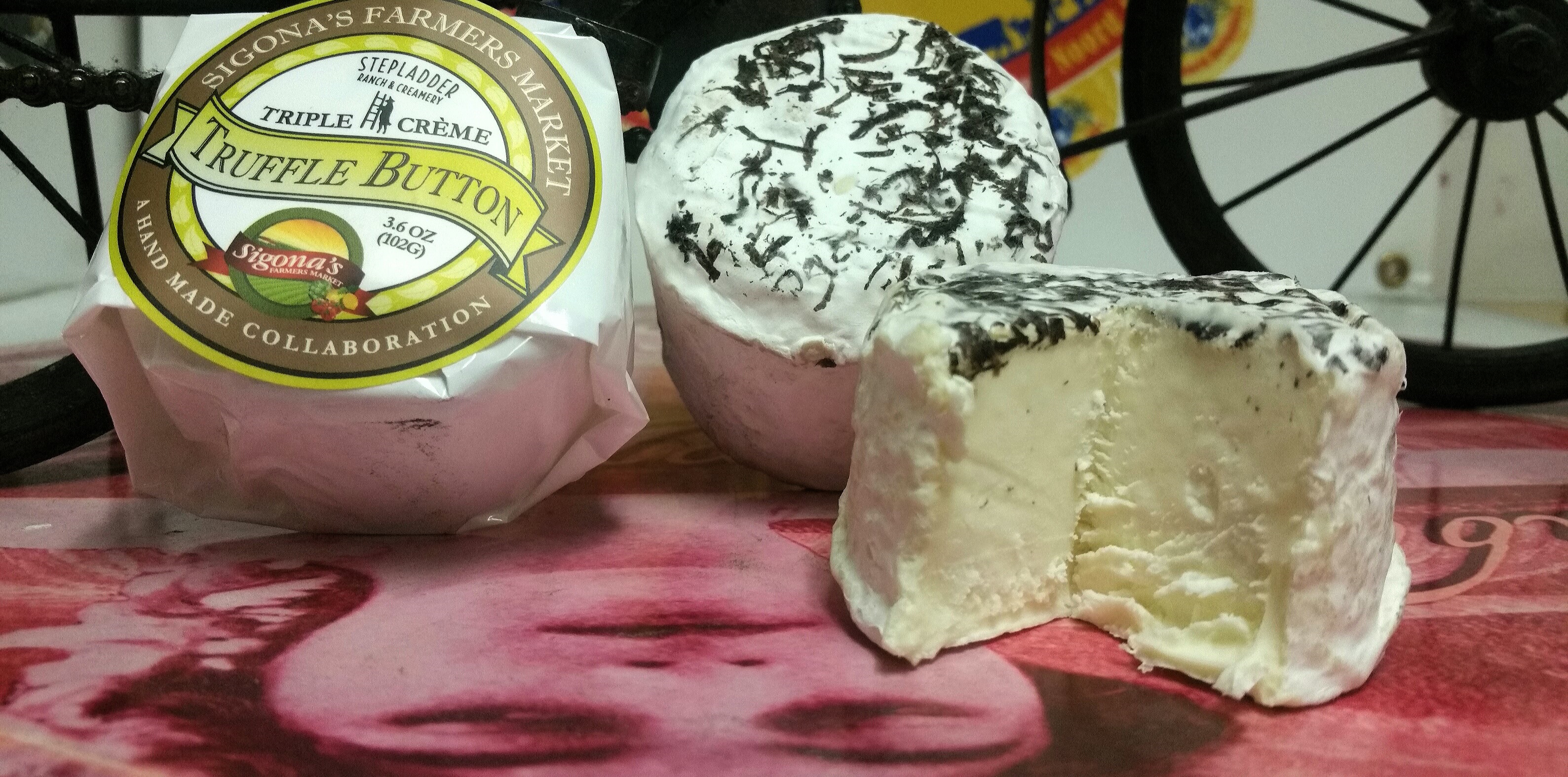 While the pinnacle of any food buyer's career is watching a customer's face light up as they find just the right specialty product, a close runner up is the actual process of hunting down said products. Why? Well, because some scouting excursions are almost vacation-like, especially for a foodie.
Last summer our specialty foods buyer, John Nava, visited Stepladder Creamery owners, Jack and Michelle Rudolph, at their 750 acre ranch and creamery. It was here that Nava devoured the best fresh guacamole — made with Haas avocados grown on the ranch — took part in making a batch of award-winning Ragged point cheese, and hatched the plan for developing a cheese to be made exclusively for Sigona's.
After some research and input from Nava, Jack and his expert cheesemaker proposed a triple cream cheese laced with Italian truffles. After a few test batches and tastings, the new cheese was ready to roll!
"We created a triple cream, bloomy rind cheese that is delectable and creamy without the overpowering taste of fresh truffles, "said Jack Rudolph." The truffles add just enough accent, like chocolate shavings on a vanilla cream cake."
"This rich and creamy cheese has a delicate truffle taste, "said Nava. "It has perfect balance of flavor and is absolutely delicious. There is nothing like it in the marketplace.
Special thanks to our friends and collaborators at Stepladder Creamery!