Pan Seared Cod with Fresh Lemon Sauce
Ingredients: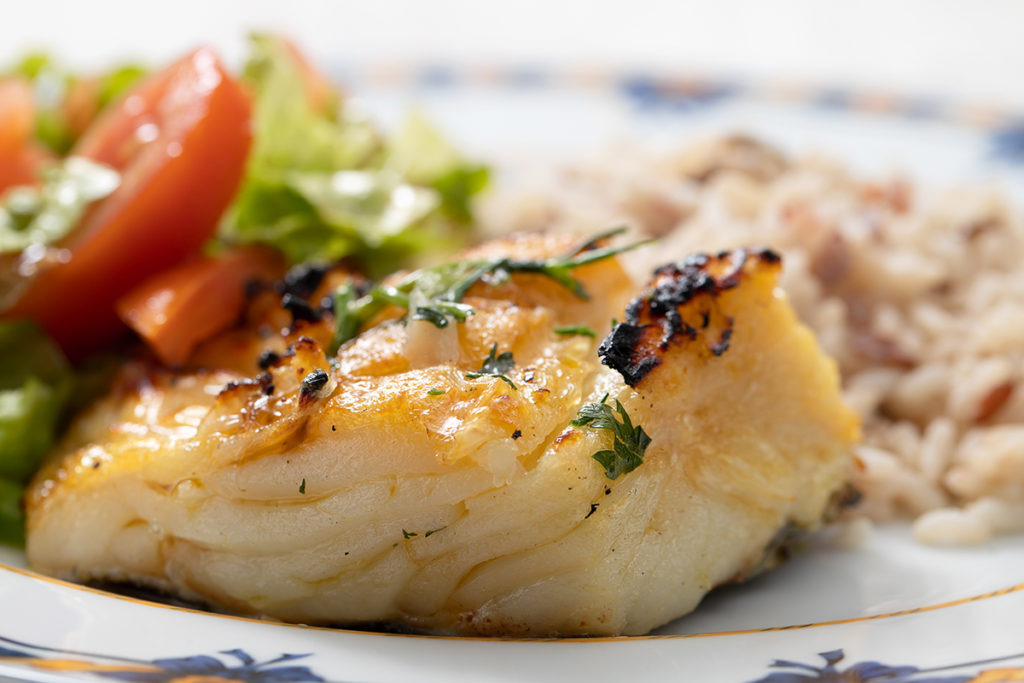 2 cod fillets, skin on (about 7 oz. each)
Salt and pepper, to taste
2 Tbsp flour or gluten-free flour, optional
1 to 2 Tbsp olive oil, avocado oil or preferred cooking oil
2 Tbsp butter (optional)
Juice from half a lemon
Directions: Pat dry the fillets. Liberally season both sides of the fish with salt and pepper. Dust both sides of the fillets with flour, shaking of excess (this helps to create a nice crust, but is optional).
Heat oil in a non-stick skillet over medium-high heat. When hot, place the fillets skin-side up in the skillet and cook for 3 to 4 minutes until they have a good sear with a lightly browned crust. Flip fish so the skin-side is down. Add the butter (optional) and lemon juice. Sear fish another 2 to 3 minutes, depending on thickness of fish.
Remove fish to a serving dish or individual plates. Drizzle with pan juices and serve immediately.