Gingered Carrot & Orange Soup
Gingered Carrot & Orange Soup
This is a bright, flavorful soup that's perfect with a hearty salad on a chilly day. Plus, it's vegan, gluten-free, paleo and whole30 compliant. Orange and carrots are a classic pairing, and the ginger adds just the right amount of savory, exotic essence to the dish, a twist that goes well with a swirl of coconut cream. Serves 4.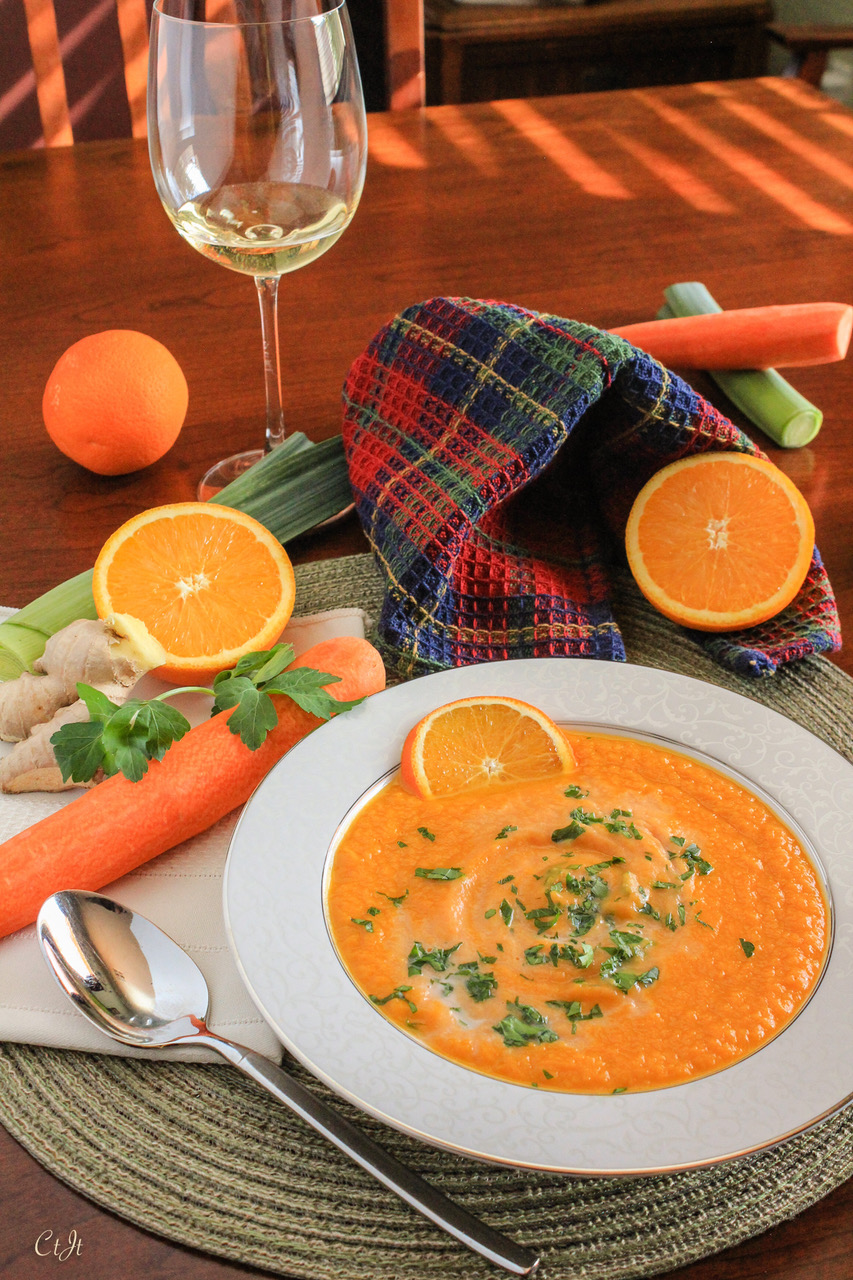 Ingredients:
2 Tbsp Sigona's Garlic Oil
5 large carrots, peeled and chopped
3 leeks, white and very light green parts only, rinsed well (check out this tip)
2 stalks celery, diced
Salt and pepper, to taste
2 inches fresh ginger, peeled and diced
1 Tbsp orange zest
4 cups vegetable stock
1 cup fresh squeezed orange juice, from about 2 to 3 oranges
For garnish: chopped fresh parsley
Optional: Coconut milk yogurt, coconut milk (full fat) or whipped coconut cream (check out this how-to video)
Directions: Heat oil in a large soup pot over medium heat. Add the carrots, leeks and celery; season with salt and pepper. Cook, stirring occasionally, for about 5 minutes or until the celery and leeks have softened. Add the ginger and orange zest; cook another minute, stirring.
Add the broth and orange juice. Bring to a boil then cover and reduce to a simmer for 25 to 30 minutes or until the carrots are fork tender.
Using caution, puree the mixture using either an immersion blender, food processor (work in batches) or in a blender. Taste; season with salt and pepper if needed.
Transfer the soup to a serving dish or individual bowls. Swirl in some coconut cream or yogurt, sprinkle with parsley and serve.