Citrus & Ginger Immunity Shots
Everyone could use a little extra immunity! Citrus provides Vitamin C and the rest of the ingredients provide a lot of beneficial enzymes, anti-inflammatories and antioxidants, to name a few. Whip up this zingy shot for two and throw it back! Serves 2.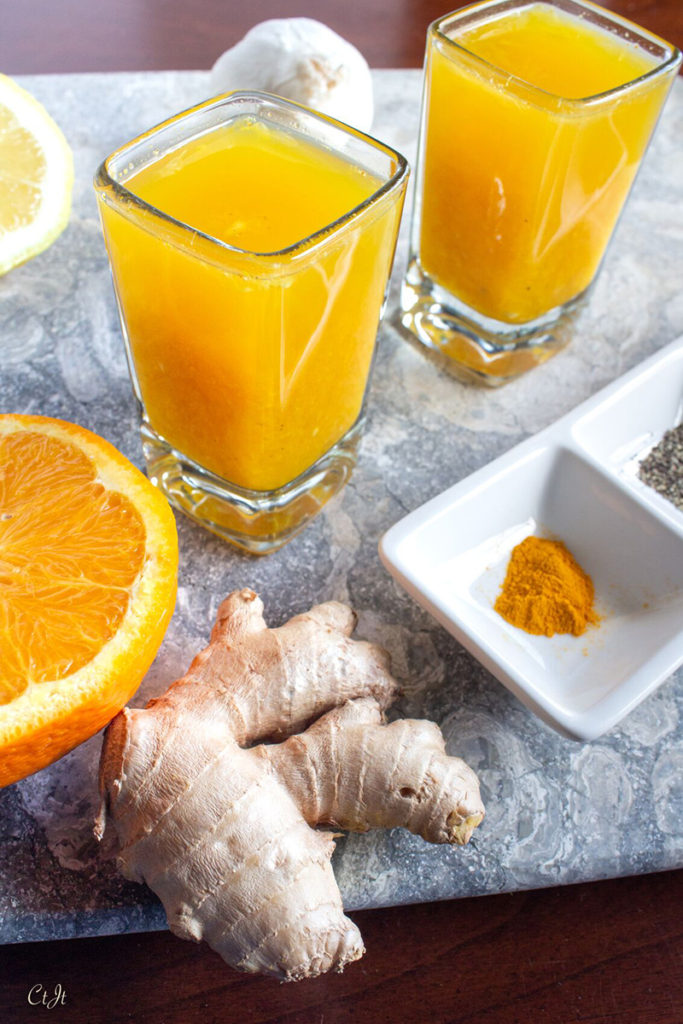 Ingredients:
Juice of 1 navel orange
Juice of half a large lemon
1 Tbsp water
1 Tbsp apple cider vinegar
1 tsp minced fresh garlic
1 tsp grated fresh ginger
1/4 tsp powdered turmeric or 1/2 tsp grated fresh turmeric
A pinch of black pepper
Directions: In a bowl or large measuring cup, mix together the ingredients. Allow the mixture to sit for 10 minutes before drinking. This allows the flavors to mingle and for the enzymes in some ingredients, such as garlic, to form and be most beneficial.