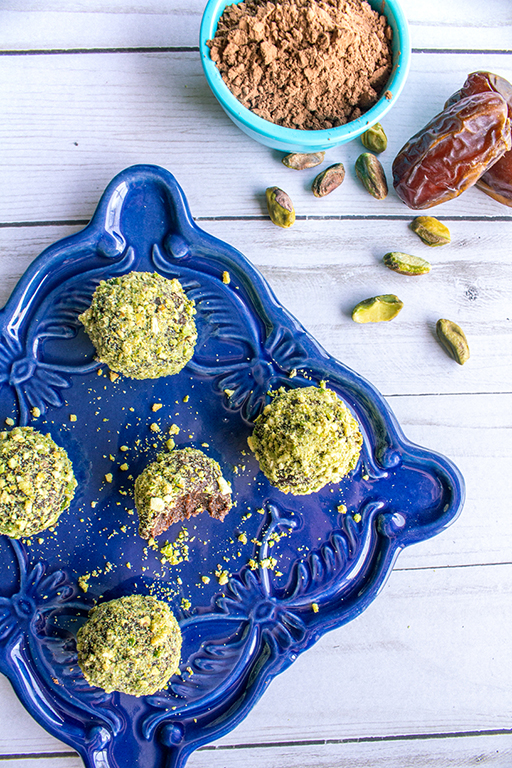 You won't believe these aren't made with real chocolate fudge! Medjool dates are so versatile! They provide a rich flavor and a perfect fudgy texture with just the right amount of sweetness that's all natural, too! It's easy to make these dairy-free and paleo-friendly by choosing appropriate ingredients as needed. Makes about 12 to 14 truffles.
Ingredients:
10 to 12 Medjool dates, pitted (about 1 1/2 cups)
1/4 cup unsweetened shredded coconut
3 TBSP raw cacao powder or dark chocolate powder (look for dairy-free if you want to keep it vegan or paleo
A pinch of sea salt
1/2 cup raw or roasted pistachios, crushed (pulse in a food processor)
Directions: Puree together in a food processor the dates, coconut, cacao powder and sea salt until well incorporated and mostly smooth. If it is too crumbly, add a teaspoon of water (it will likely NOT be too crumbly).
Scoop out tablespoonfuls of the mixture and use your palms to roll the portions into balls. Roll the balls around in the crushed pistachios. Chill, covered, in the fridge until ready to serve. They will last up to one week in the fridge.