Robbie Sigona's Produce Tips: Pink Lady Apples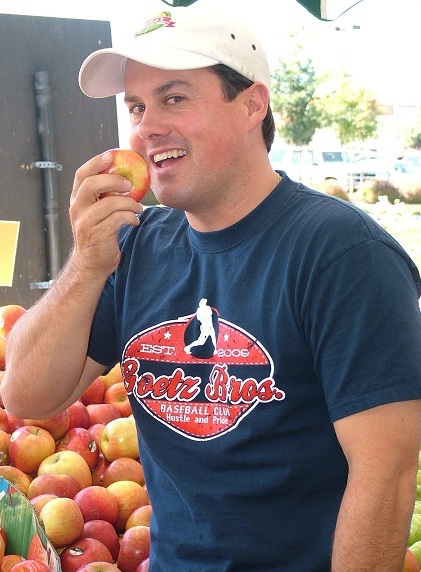 First of all, these Pink Ladies are from a small organic farmer in Cuyama. The apples are not waxed, so you won't get the shiny look that the WA apples have.
Choose Pink Lady apples that are as pink as possible. If the apple possesses other colors other than pink, those colors should be more of a yellow, not green, color.
Select the apples that are heavy for their size.
Look for apples that have as little blemishes as possible.
As with any apple, these Pink Ladies get that waxy/sticky texture when old, so when choosing, pick those apples that aren't waxy or sticky in texture, but pick those that are smooth and slick.
Robbie Sigona is our produce buyer. He works with local farmers and scours the market for the very best in fresh fruits and vegetables – some of you won't find anywhere else.