In the Kitchen with Sigona's: Local Melons
Melon, Prosciutto and Arugula Salad with Sigona's Summertime Peach White Balsamic
Here is a great summer salad that I make all the time. It pairs wonderfully with Sigona's Summertime Peach White Balsamic. Recipe adapted from Food Network. Serves 8 to 10.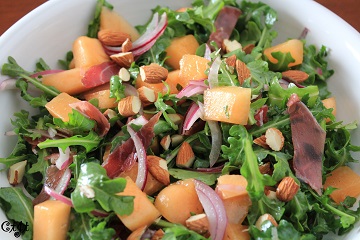 Ingredients:
1 Tbsp. minced shallot
1/2 tsp. Dijon mustard
1/2 tsp. salt
1/4 tsp. freshly ground black pepper
1/3 cup Sigona's Meyer lemon extra virgin olive oil
1 Tbsp. chopped fresh herbs, such as basil, chives and parsley
1 melon, such as cantaloupe or orange-flesh honeydew, peeled, seeded and cut into 1/2-inch cubes
1/2 cup thinly sliced red onion*
8 thin slices prosciutto, cut into thin strips
10 oz. wild arugula, washed and spun dry (very dry!)
1 cup roughly chopped toasted sprouted gourmet almonds
*You can take a bit of the bite out of a red onion by soaking slices in ice water for about 5 minutes. Drain and pat dry before use.
Directions: In a mixing bowl combine the balsamic, shallot, mustard, salt and pepper; whisk to combine. While continuing to whisk, add the oil in a slow and steady stream. Whisk in the fresh herbs and set aside.
In a large bowl, combine the melon, red onion, prosciutto, wild arugula and sprouted almonds. Drizzle with a couple tablespoons of the vinaigrette and season lightly with salt and pepper. Toss gently to combine; all ingredients should be well coated with the vinaigrette; add more if needed, but not too much.
Serve immediately, serve remaining vinaigrette on the side.
Local Heirloom Cantaloupe Gazpacho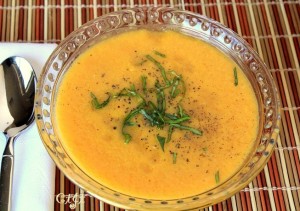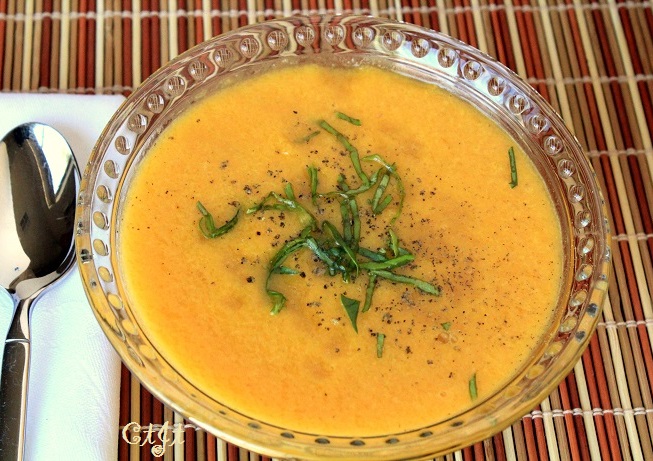 Gazpacho is a simple, often fruit-based soup that's served chilled. It's refreshing, light and great for summer parties, either in soup bowls or in smaller cups as an appetizer. Makes 4 to 6 larger servings.
Ingredients:
1 medium local heirloom cantaloupe, about 3 ½ lbs
1 small cucumber
1/3 cup water
2 Tbsp diced shallot
2 tsp salt, or to taste
1/2 cup Sigona's Fresh Press Olive Oil (Mix it up! Use an infused oil for more flavor, such as Persian Lime, Blood-Orange Fusion or Meyer-Lemon Fusion.
About 3 Tbsp Sigona's white balsamic, divided, such as Golden Pineapple White Balsamic, Honey Ginger White Balsamic, or Summertime Peach White Balsamic
Black pepper, to taste
Fresh mint or basil leaves, thinly sliced, for garnish
Directions: Halve the melon, scoop out and discard the seeds. Slice the melon from the rind, and then cut the fruit into chunks.
Peel the cucumber, slice in half lengthwise and scoop out the seeds. Chop the cucumber into chunks.
To a blender or food processor, add the melon, cucumber, water, shallot and salt. With the blender running, pour in the olive oil. Blend until the mixture is smooth or until you reach your desired consistency.
Pour gazpacho into 4 to 6 soup bowls. Season each dish with salt and pepper, drizzle on a bit of balsamic and garnish with ribbons of mint or basil. Enjoy chilled.
Chicken & Sweet Melon Salad with Grapes and Walnuts on a Bed of Mixed Greens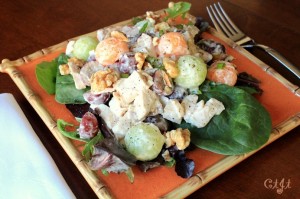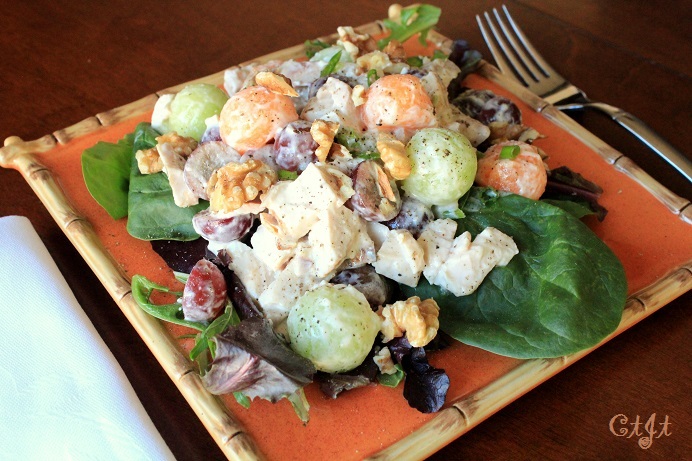 This is a light and refreshing meal that's hearty enough to serve as a main course for dinner. Simply delightful! Serves 6 to 8.
Ingredients:
1 rotisserie chicken, shredded or diced
6 green onions, chopped
Half of a green-flesh melon, such as a Casaba, Galia, Haogen or Honeydew, seeds removed and the fruit either cubed or balled
Half of an orange-flesh melon, such as a Charentais, Crenshaw, Sharlyn, Ambrosia, Crane, orange-flesh Honeydew, Tuscan or Cantaloupe, seeds removed and the fruit either cubed or balled
2 cups halved Red Flame grapes
3 stalks of celery, chopped (include their leafy tops)
Equal portions plain yogurt and sour cream (as much as you desire for a creamy texture; try a couple Tbsp to start)
Mixed baby greens, enough to make a base for the salad on each plate (about 1 packed cup or so each)
6 Tbsp plain or candied walnuts, roughly chopped (be sure to check out our extensive collection!)
Directions: In a large bowl, combine the chicken with the onions, melon, grapes and celery. Stir in just enough yogurt and sour cream to bind.
Serve on top of baby greens and top with the walnuts.
Refreshing Melon & Cucumber Salad with Cilantro and Lime Dressing
These two flavors were meant to be together, wouldn't you agree? Take this dish to your next cookout, and everyone will be pleased. Serves 4 to 6.
Ingredients:
Half of a medium-sized, orange-flesh melon, such as Charentais, orange flesh honeydew or Tuscan melon (you can use a green melon too, but the orange adds a nice color)
1 cucumber
1/2 cup quartered grape tomatoes
1 small shallot, diced (about 2 – 3 Tbsp)
About 3/4 cup cilantro, chopped
2 Tbsp diced jalapeño, optional (leave the seeds in if you're looking for some heat)
Zest and juice from 1 lime
2 Tbsp Sigona's Fresh Press Extra Virgin Olive Oil (Mix it up! Try one of our infused oils for more flavor, such as Persian Lime or Meyer-Lemon Fusion)
Salt and pepper, to taste
Directions: Remove and discard the seeds from the melon. Either use a melon baller or dice the fruit into bite-size cubes. Peel the cucumber, slice it in half lengthwise and then scoop out the seeds. Cut the cucumber into small half-moons, about 1/4-inch thick.
In a large bowl, gently stir together the melon, cucumber, tomatoes, shallot, jalapeño (if using) and cilantro. In a small bowl, whisk together the lime juice, zest, olive oil, salt and pepper until emulsified.
Pour the oil mixture over the melon mixture and gently stir to incorporate. Chill for at least 2 hours, but stir and let sit at room temperature for about 20 minutes before serving.
Local Heirloom Cantaloupe & Banana Smoothie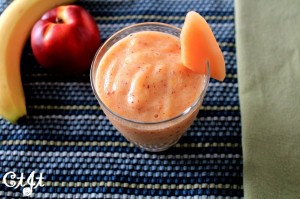 You can mix in any fruit you'd like to this smoothie, such as strawberries, to add a new flavor or as a substitute for another. Serves 1 to 2.
Ingredients:
1/2 cup cubed local heirloom cantaloupe
1 banana, chunked and frozen (for at least 2 hours)
1 orange, peeled, pith removed and fruit segmented
1 local nectarine, seeded and chopped
1/2 cup crushed ice
Directions: Add all prepared ingredients to a blender and blend until smooth. Serve immediately.