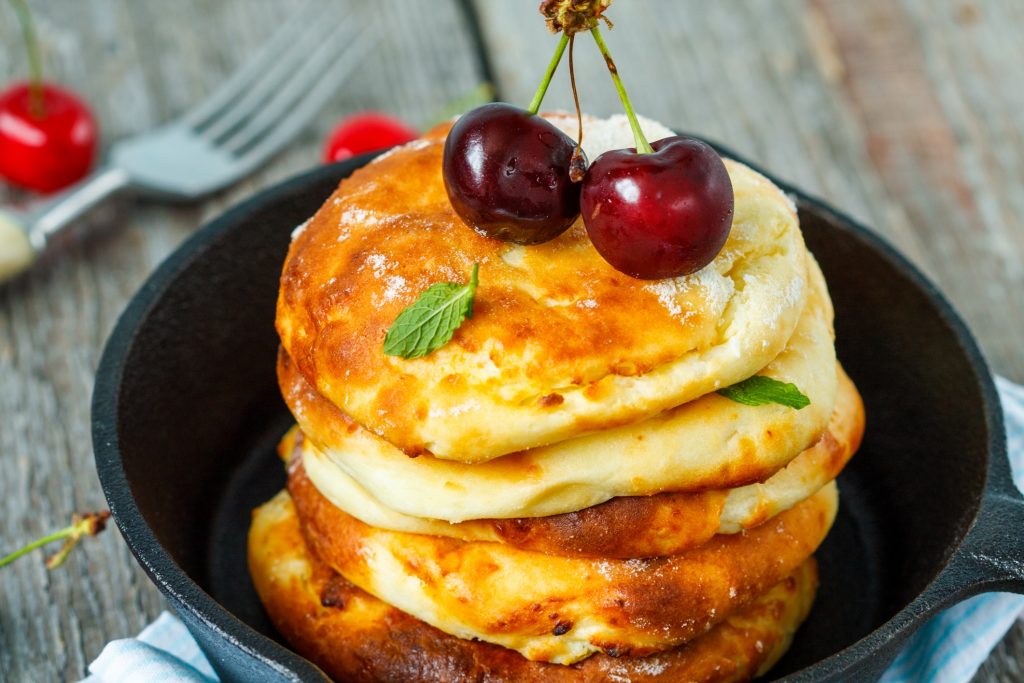 Tip #16: Cherry Chocolate Almond Protein Pancakes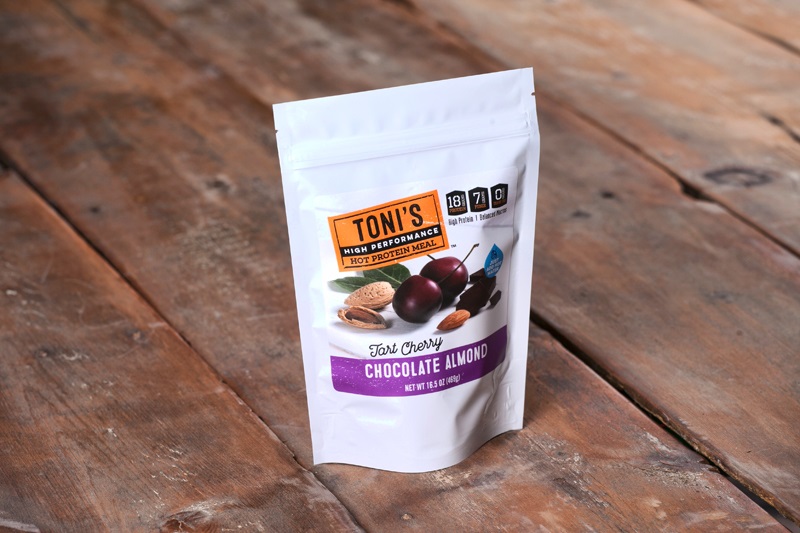 By Toni Julian, health advocate, author,  Top Woman of Influence Silicon Valley Business Journal & creator of TONI'S Protein Meals
Make your own protein pancakes using TONI'S High Performance Protein Meals. Start by making a batch of your own fresh pancake mix. Keep it in your pantry for whenever you want to whip up a quick batch of healthy, delicious, whole grain pancakes or waffles without added sugar!
TO MAKE TONI'S PANCAKE MIX |
Combine dry ingredients:
1 7-Meal Pouch Toni's Hot Protein Meals | Tart Cherry Chocolate Almond (substitute any flavor)
1 c Whole Wheat Flour
1 c Oat Flour
2 T Baking Powder
½ c Dried Cherries
¼ c Chocolate Chips (Lily's Sugar Free)
4 Truvia packets (single serving)
Store in airtight container for up to one year.
TO MAKE PANCAKES | 
Combine wet ingredients in a medium size bowl.
1/3 c unsweetened applesauce
¾ cup nonfat milk, almond or rice milk
2 T egg whites
Add 1 cup of TONI'S Pancake Mix  to the wet ingredients and let sit 5 minutes to absorb moisture.
Make pancakes as usual!
Please share this with your friends who LOVE pancakes as much as I do!
From my heart to yours,

Toni Julian is a nationally renowned health advocate, nutrition adviser, fitness expert, and author of BITE ME! Change Your Life One Bite at a Time, as well as a 50-something mom of four!  She is the 2017 recipient of the Top Women of Influence by the Silicon Valley Business Journal, and is on the board of directors for NAWBO (National Association of Women Business Owners). Toni is also the creator of TONI'S ultra-convenient, protein meals, a complete and healthy hot protein meal that's ready in minutes. Get yours at Sigona's! Visit www.ToniJulian.com