Warmed Green Hill Camembert Drizzled with Honey
Warmed Green Hill Camembert Drizzled with Honey
Serve this simple appetizer with sliced apples, crackers or toasted crostini. It's simple and delicious.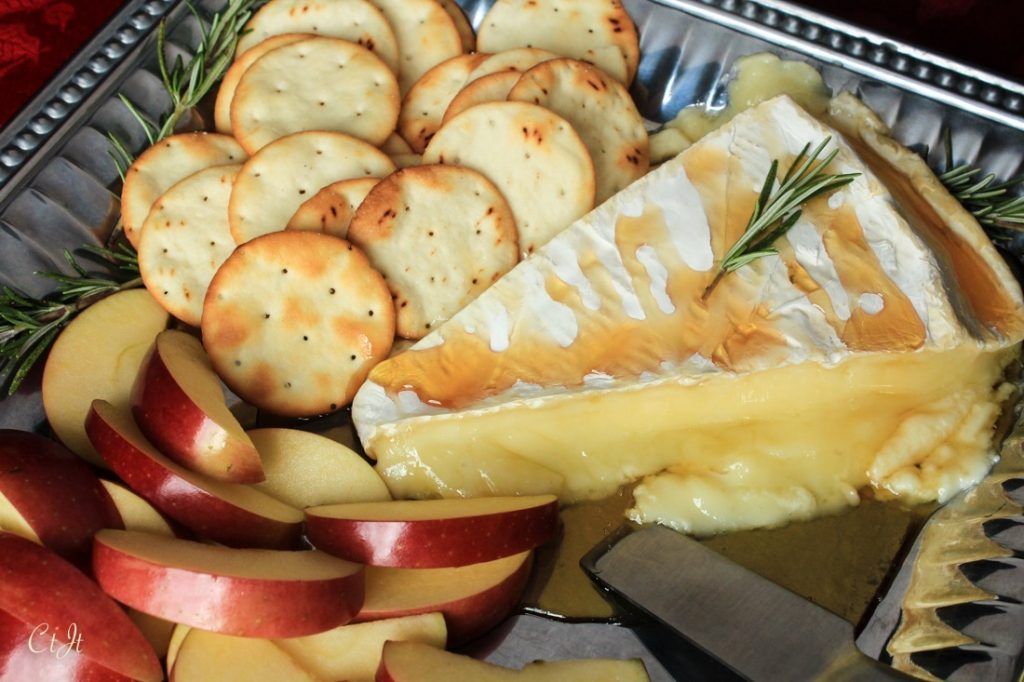 What you need:
1-7.5 oz wheel Sweet Grass Dairy Green Hill Camembert-style cheese
Parchment paper
At least 3 Tbsp. honey from Honey Hole Honey Co., (available at Sigona's)
Apples, pears, crackers, crostini or other serving accompaniments
Directions: Preheat oven to 350°F. Place Brie wedge on a parchment-lined baking sheet. Bake Brie for 7 to 10 minutes until it has started to ooze, but not melt.
Place warmed Brie on a serving dish, drizzle with honey and garnish tray with apple slices, crackers and or other items. Serve warm.