Grass-Fed Beef Lettuce Cups with Ginger, Garlic, Basil and Green Onion
Grass-Fed Beef Lettuce Cups with Ginger, Garlic, Basil and Green Onion
The aromatics, the ginger and garlic, for example, in this dish are so inviting and mouth-watering. If you wanted to kick the heat up a notch, sauté your favorite spicy chili with the onions. Makes about 6 lettuce cups.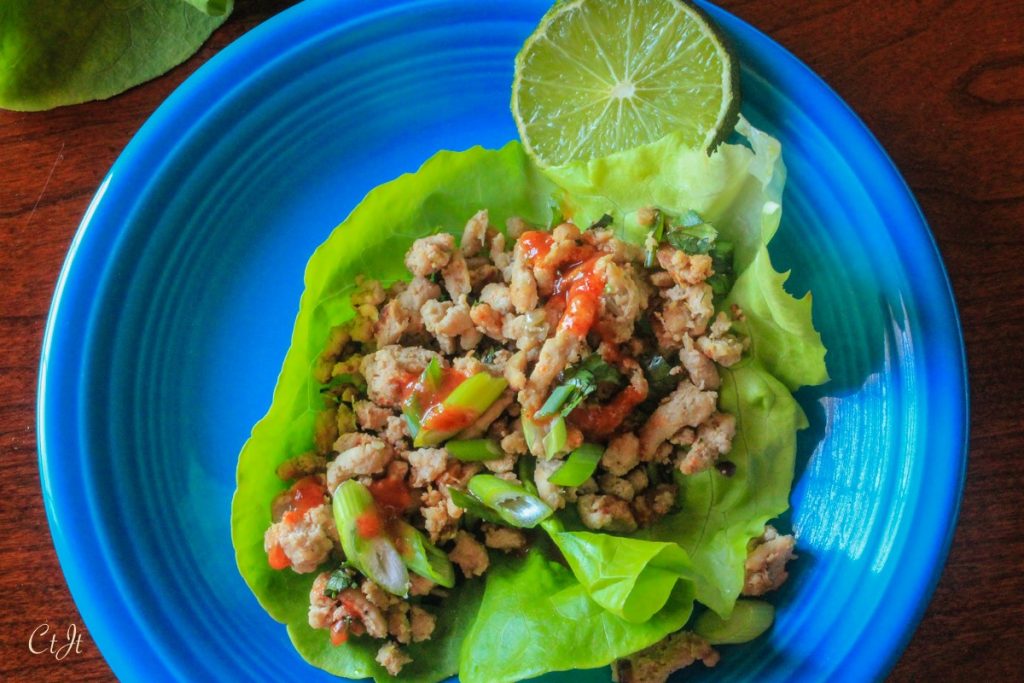 Ingredients:
2 Tbsp. Sigona's Fresh Press Extra Virgin Olive Oil(Mix it up! Try Sigona's Basil Oil or Sigona's Persian Lime Oil or Sigona's Garlic Oil!)
About a 1/4 of an onion, diced
1 lb. ground grass-fed beef
Salt and pepper, to taste
1 tsp. grated fresh ginger
2 cloves garlic, minced
1 tsp. fresh lime zest
1 tsp. fresh lime juice
About 1/4 cup minced fresh cilantro or to taste
3 to 4 basil leaves, finely chopped
4 to 6 large leaves from a head of Pescadero-grown Suncrest™ Bibb lettuce, separated
Optional: 2 green onions, thinly sliced on the diagonal
Optional: Sriracha or other hot/chili sauce
Directions: Heat olive oil in a large skillet over medium heat. Add the onion, season with salt and pepper, and cook, stirring, until onions have softened and are translucent, about 4 minutes. Add the beef and cook, breaking up the large pieces, until cooked through. Get it good and browned — the brown is where the flavor is!
To the cooked beef add the ginger and garlic, stirring for about 2 minutes. Remove from heat and stir in the lime zest, juice, cilantro and basil.
To serve, scoop even amounts of the beef into individual lettuce leaves. Top with green onions and dress with Sriracha, or other sauce, if desired.