Creamy Strawberry-Balsamic Salad Dressing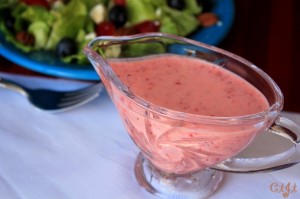 Imagine this drizzled over the top of a leafy green & berry salad with feta, or even as a sauce served with fish, such as halibut or salmon. Delicious! Adapted from the California Strawberry Commission. Serves about 5.
Ingredients:
Directions: Place all the ingredients in a blender or food processor and blend until it is as smooth as you'd like. Serve chilled.