Crisp-Roasted Seasoned Chickpeas
These are great for snacking or for adding a little crunch to your salad bowl! Season as you wish — we really like the combination of aleppo and rosemary, as well as paprika and rosemary. They're gluten-free, dairy-free and full of great protein. Set these out next time you have the gang over to watch the game!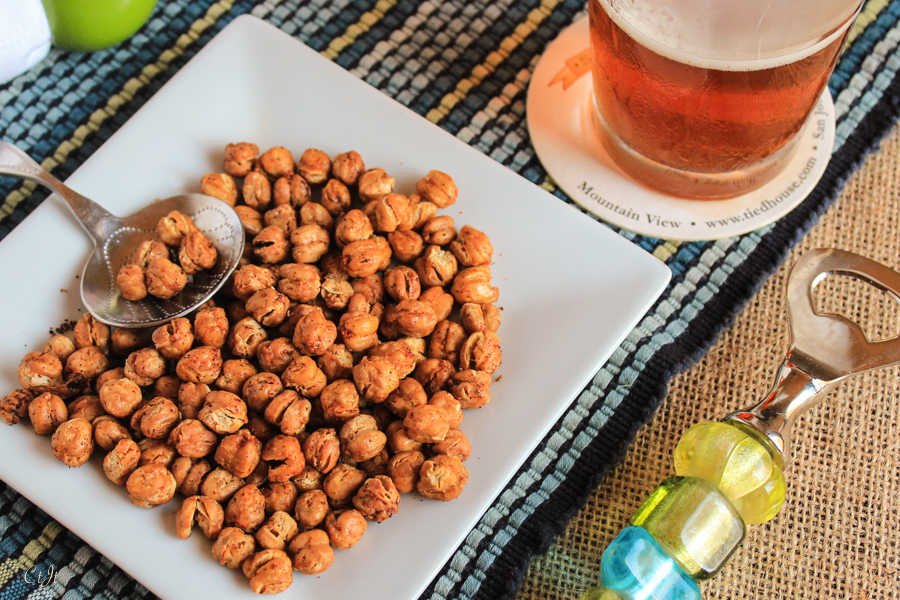 Ingredients:
1 can chickpeas, drained and rinsed and patted dry
About 1/2 tsp paprika, regular or smokey (aleppo pepper is a nice alternative)
About 1/2 tsp dried rosemary, pulsed in a spice grinder, pounded in a mortar and pestle or in a clean coffee grinder
Directions: Preheat an oven to 400 F. Line a rimmed baking sheet with parchment paper.
Optional: Remove the skins from the chickpeas by slightly pinching the outside and popping the bean out.
Spread out the chickpeas out in a single layer on the baking sheet. Roast for 20 to 25 minutes, shaking the pan every 10 minutes.
Remove the pan from the oven and carefully dump the chickpeas in a bowl. Toss the chickpeas with the spices until well coated and then return the chickpeas to the baking sheet. Roast the chickpeas for another 15 to 20 minutes or until crisp (test a few), shaking the pan every 5 minutes, watching closely that they don't burn.
Remove pan from the oven and allow chickpeas to cool to the touch before serving.