Butter-Garlic Seared Wild Halibut
Our wild, line-caught Halibut is tops when it comes to quality. It's so thick, some refer to it as "poor man's lobster." Searing it with simple seasoning and an infusion of garlic butter makes it irresistible. Serve with a wild and brown rice mixture, steamed veggies or a light salad. Serves 2.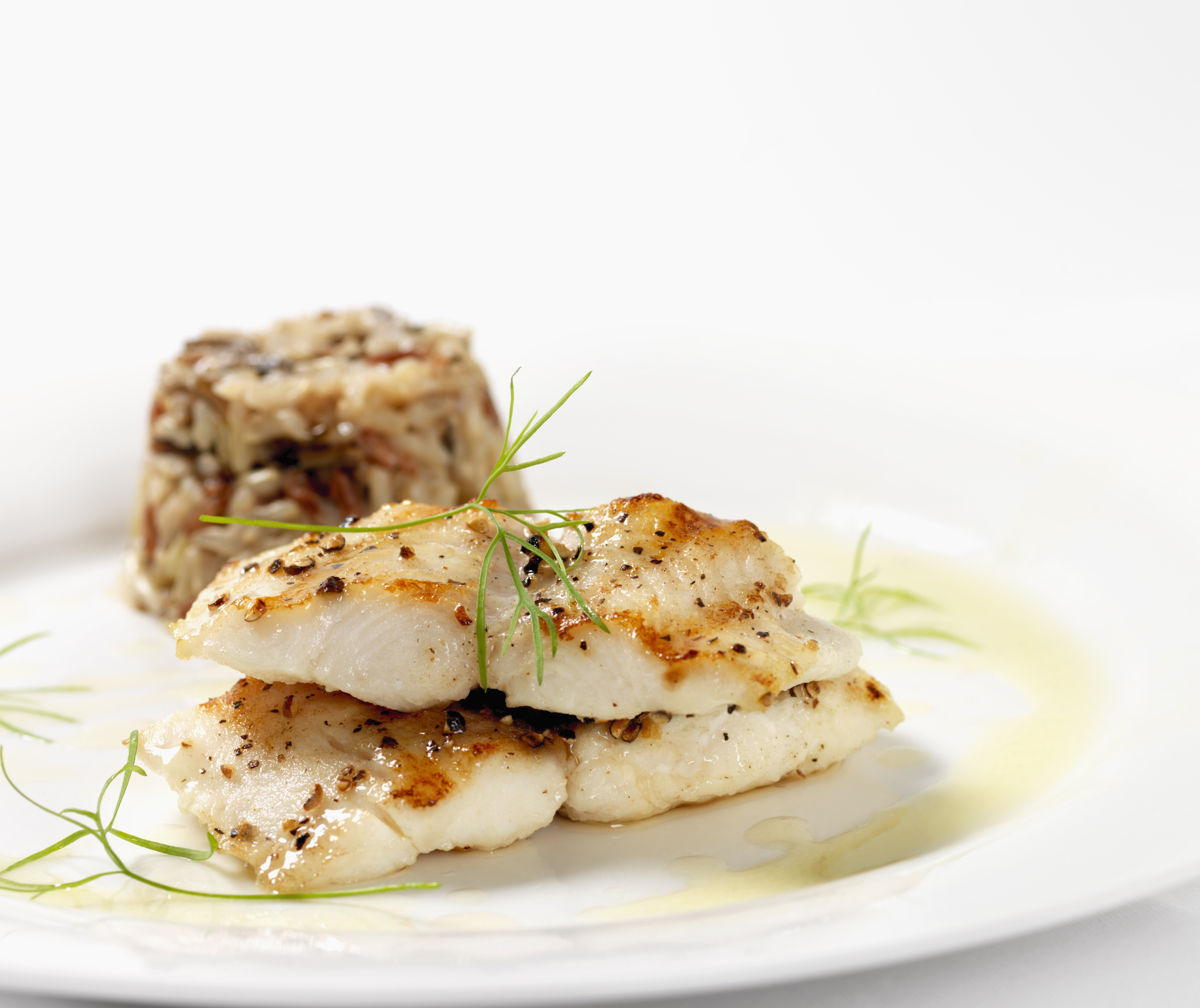 Ingredients:
1 Tbsp grapeseed oil or Sigona's Fresh Press Extra Virgin Olive Oil
1 fillet of wild, line-caught Halibut (about 3/4 to 1 lb.)
Sea salt, to taste
2 cloves garlic, crushed
1 1/2 Tbsp unsalted butter
Fresh herbs, such as fennel fronds, for garnish
For serving: May we suggest a wild rice mixture, such as Lundberg Jubilee Rice, cooked according to package directions. Pack some cooked rice into a measuring cup then tip it over onto a plate to create a prettily shaped mound.
Directions: Preheat an oven to 350°F.
Season both sides of the halibut with salt. Heat oil in a cast iron or non-stick skillet over medium-high heat. When oil is hot, add the fish and cook for 3 to 4 minutes a side, flipping once.
Turn off the heat and add the butter and garlic. Swirl the pan a bit to melt and infuse the butter. When butter is melted, spoon some over the top of the fish and then place it in the oven at 350°F to finish cooking, about 4 to 5 minutes, depending on thickness. Fish is cooked with the center is opaque.
To serve, transfer the fish to a serving dish and drizzle with the sauce from the skillet. Garnish with fresh herbs, plate with the rice, as detailed above, and serve immediately.