In the Kitchen with Sigona's Featuring: Curly Kale
Dairy-free Green Super Smoothie with Kale, Celery, Pear and Ginger
Kale and celery are two super foods — they always have been! Kale is one of the most nutrient-dense foods on the planet, packed with vitamins C, A, B6 and more. Celery boosts lipid metabolism and is loaded with beneficial enzymes and antioxidants. Some health enthusiasts consider it a cure-all for what ails you. This paleo-friendly smoothie is a great way to start off your morning or get in afternoon pick-me-up. Serves 1.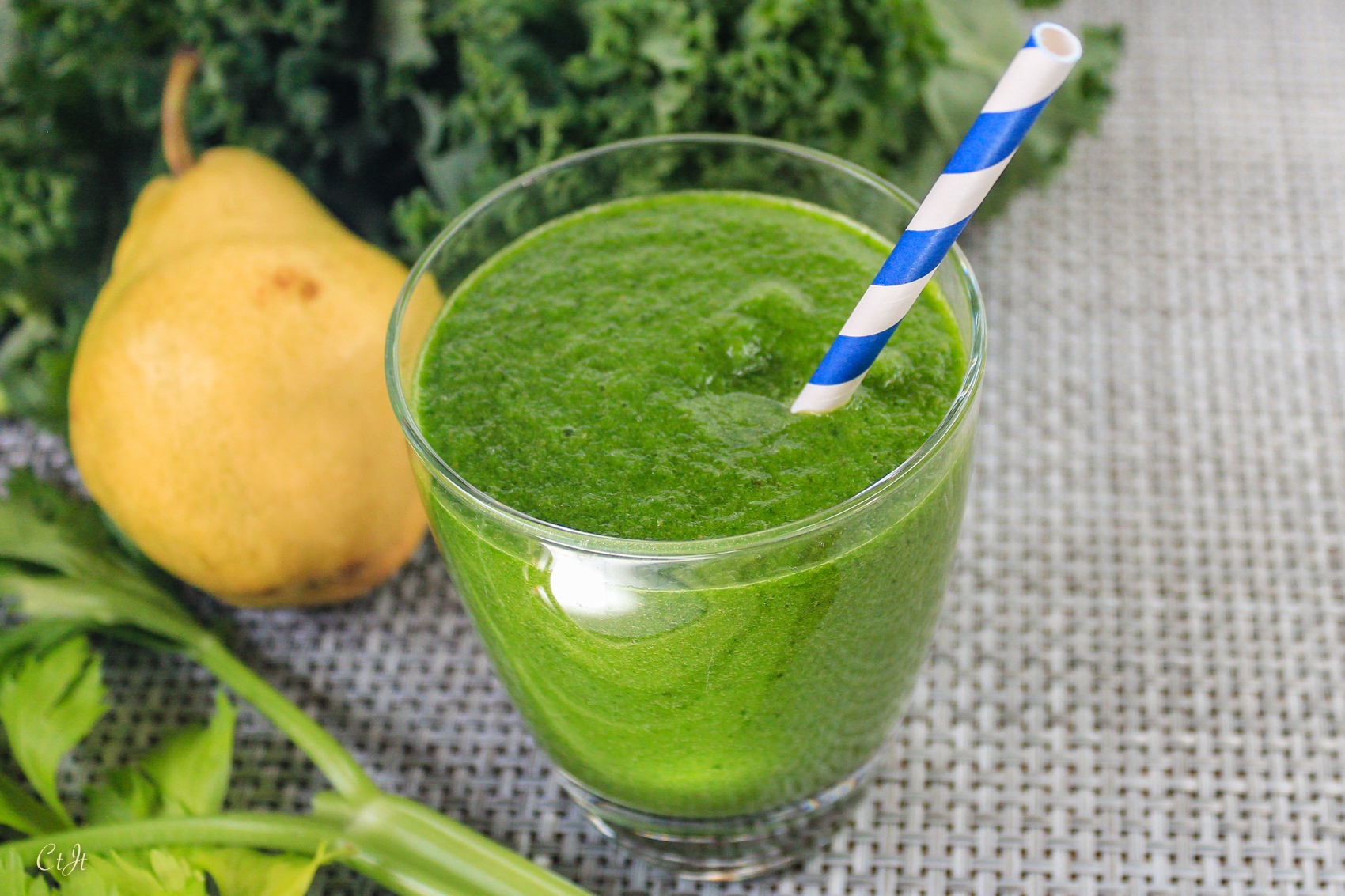 Ingredients:
1/2 cup coconut water (or plain water)
2 to 3 curly kale leaves, stripped from their stems (more or less depending on leaf size)
1 stalk celery, chopped (use a vegetable peeler to remove tough outer layer if it is stringy)
Half of a ripe pear, such as a Bartlett, cored
Half of a frozen banana, chopped
1/2 tsp. grated fresh ginger
1 to 2 Tbsp fresh lemon juice, to taste
Directions: Add coconut water, kale, celery, pear, banana, ginger and 1 tablespoon lemon juice to a blender; blend until smooth. Taste; add more lemon juice if desired.
Garlic & Lemon Sautéed Kale
This simple, healthy side comes together in just minutes and is packed with flavor. It's great served with a protein or even in a buddha bowl mixed with other fresh or roasted veggies, some fermented foods and avocado. Top it with an egg! Delicious! Serves 2 to 4.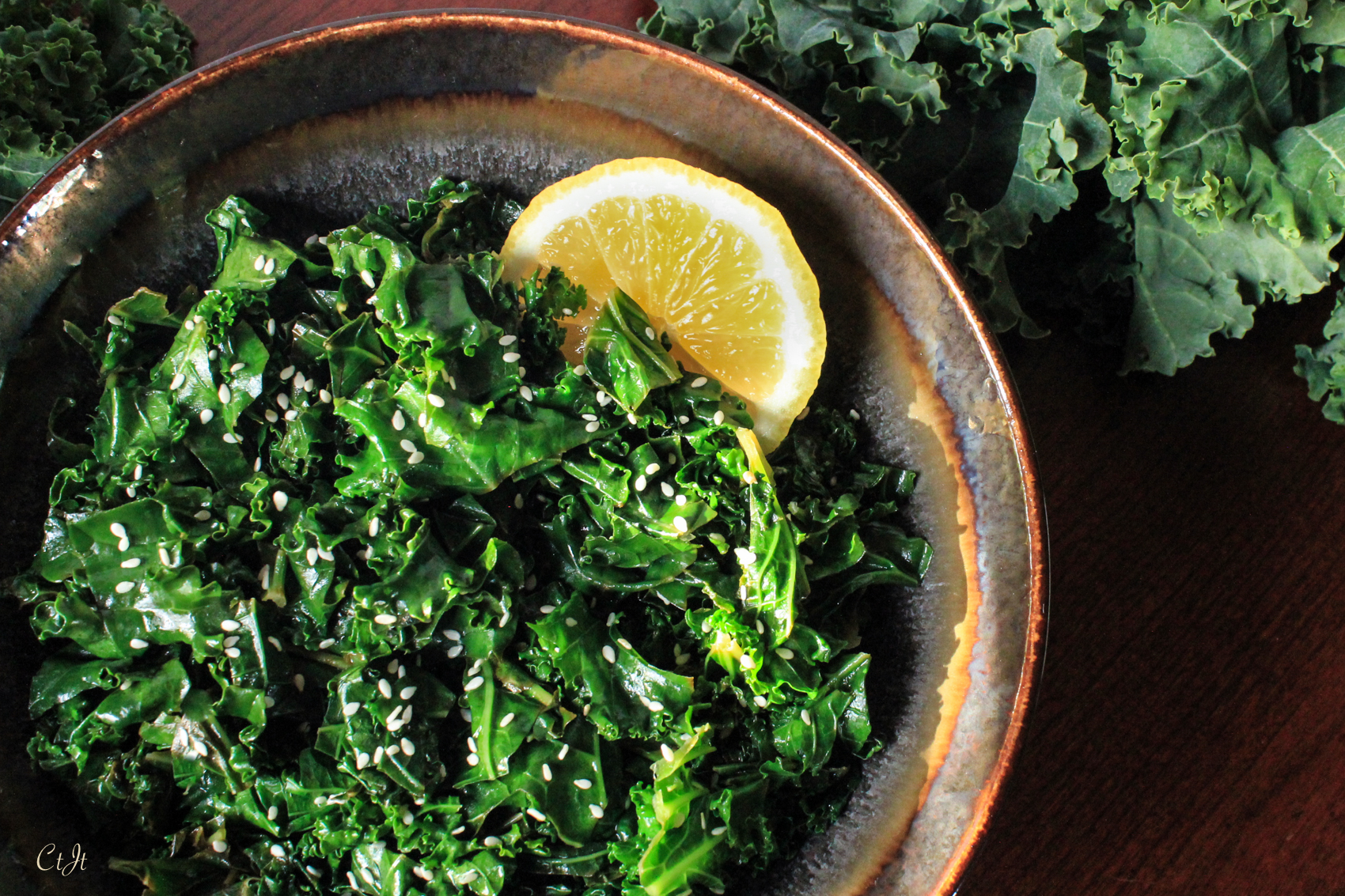 Ingredients:
1 bunch curly kale
2 Tbsp Sigona's Garlic Oil
1 Tbsp fresh lemon juice
Salt and pepper, to taste
Sesame seeds, for garnish
Directions: Rinse and pat dry the kale. Strip the greens from the stems and roughly chop the leaves into bite-size pieces. Discard stems.
Add the olive oil to a large skillet over medium-high heat. When the oil is hot, add the kale and toss to coat evenly. Add the lemon juice and work the mixture with a spatula for about 2 to 4 minutes while it sautés – be careful not to overcook it; you want it tender-crisp.
Remove from heat and season with salt and pepper. Transfer to a serving dish and garnish with sesame seeds, if desired. Serve warm.