Recipe Roundup: Sigona's Key Lime White Balsamic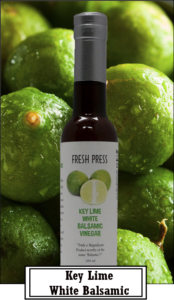 Use our sweet, floral Key Lime White Balsamic in shrubs, marinades, mixed cocktails, pickles, over berries or cut up fruit. It makes a wonderful glaze or addition to marinades and dressings, and is excellent when mixed with sparkling water for a refreshing, crisp beverage. Use to glaze poultry, seafood, vegetables, pork, and much more!
It pairs well with Sigona's Persian lime olive oil, Meyer lemon fusion olive oil, blood orange olive oil, garlic olive oil, roasted sesame oil and our spicy baklouti olive oil.
Serving suggestions:
---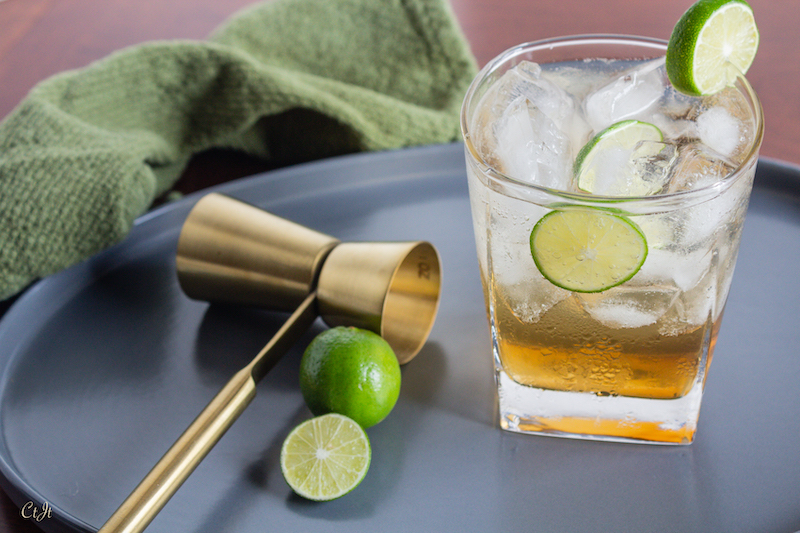 Vodka Tonic (or Gin & Tonic) with Key Lime Balsamic
Of course, G&Ts are best with a spritz of lime juice, but you'll be pleasantly surprised how refreshing the drink can be with a bit of our key lime white balsamic. Impress your guests with this unique, easy drinking cocktail. Serves 1.
Ingredients:
Directions: Add the vodka and balsamic to a glass. Squeeze in juice from a quarter of a key lime. Fill glass with ice and then add the tonic water. Gently stir. Add 2 slices of key lime to the glass and another on the rim for garnish, if desired.
---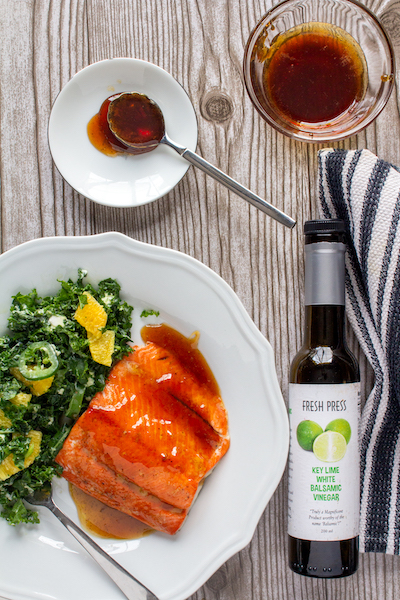 Key Lime Balsamic & Honey Glazed Salmon
This is a quick and delicious way to make a weeknight meal. The tart of the lime is mellowed by honey as well as the reduction process, creating a fantastically sweet, citrus flavor. Serves 2.
For the salmon:
For the glaze:
Directions: Preheat oven to 425°F.
In a small saucepan, stir together the balsamic, honey, salt and pepper. Bring to a boil, stirring occasionally; reduce to low and simmer, stirring occasionally, for 8 to 10 or until it has reduced by almost half. Remove from the heat and transfer to a bowl. It will continue to thicken as it cools.
Line a rimmed baking pan with foil and lightly grease with oil. Brush both sides of the salmon with oil and season with salt and pepper. Place the salmon skin-side down on the foil then roast for about 8 to 12 minutes or until cooked through (the FDA recommends 145°F though some salmon fans say 125°F for an optimum flavor experience).
Once the salmon is plated, drizzle with the key-lime balsamic & honey glaze. Serve immediately.
---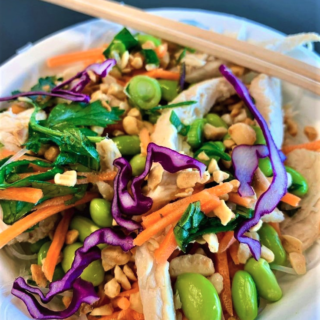 Noodle Bowl with Slow Poached Chicken, Veggies and a Key Lime Balsamic & Miso Dressing
This veggie-packed meal will sharpen your knife skills and satisfy your craving for something savory and flavorful. Two chicken breasts will serve about 4 people, so prepare enough bowl ingredients accordingly. Recipe and photo courtesy of Veronica Foods. Makes 1/2 cup of dressing.
Ingredients
Key Lime Balsamic Miso Dressing
Noodle Bowl Suggestions
Glass noodles or rice vermicelli

prepared according to package directions

Slow poached chicken

*see chef's note, sliced

Shelled edamame

Grated carrots

Diced cucumber

Chopped green onions

Thinly sliced red cabbage
Optional Toppings
Chopped roasted peanuts

Cilantro

for garnish
Instructions
For the dressing: Blend all ingredients or whisk together all the ingredients in a medium bowl until, smooth, thickened and slightly emulsified.

For the bowls: To individual serving bowls, add desired portions of noodles and top with the remaining ingredients. Drizzle with the dressing and garnish with roasted peanuts and cilantro, if using. Serve remaining dressing on the side.

*Chef's note: To slow poach chicken breast, combine together in a medium saucepan, 4 cups of cold water, 2 chicken breasts and about 3 tsp kosher salt. Bring to a gentle boil over medium heat. Once boiling, flip the breasts over in the water, remove the pot from the heat and cover it with a lid. Allow chicken to continue to stay in the water until an instant-read thermometer registers at least 150°F. Remove from water, allow breasts to rest for 5 minutes and then slice.
Notes
Sigona's olive oils and balsamics are available in our markets and online at www.sigonas.com.