After-Dinner Cranachan with Local Whiskey Gelato and Fresh Raspberries
Cranachan is a Scottish dessert, traditionally enjoyed on Burns Night. It's made with cream, oats, fresh raspberries and, of course, whisky. When Berkeley-based Gelateria Naia detailed for us its new gelato, infused with St. George Single Malt Whiskey, locally distilled in Alameda, cranachan jumped right to mind. The fresh, sweet-tart raspberries and the toasted oats with honey are a deliciously unique topping for this long-distance inspired, locally sourced dessert. Enjoy! Serves 2 to 4.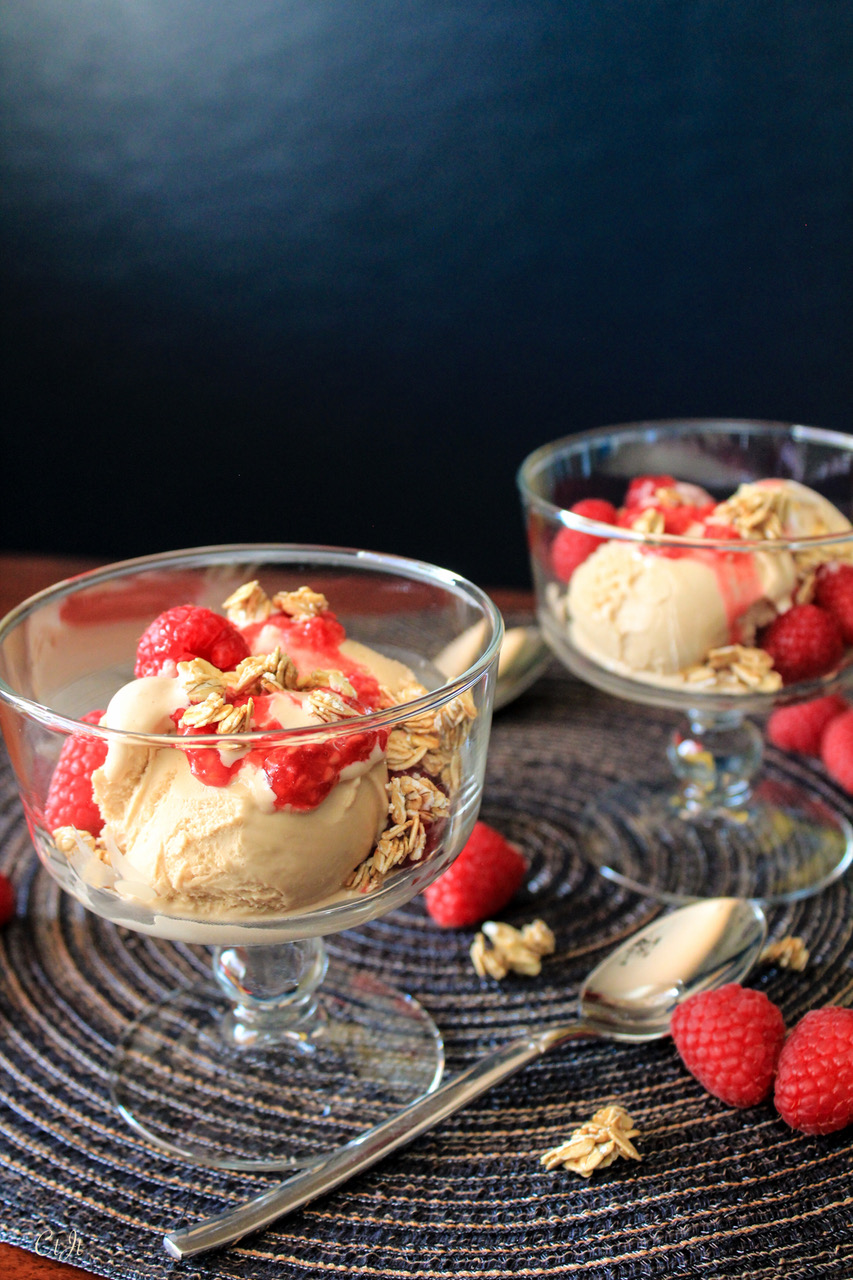 Ingredients:
1/4 cup rolled oats
1 1/2 tsp honey, such as raw, local, unfiltered honey by Honey Hole Honey Co., found only at Sigona's
About 3/4 cup fresh raspberries
George Spirits Single Malt gelato by Gelateria Naia, found at Sigona's
Directions: Add the oats to a non-stick skillet over medium heat. Cook, stirring constantly, for about 3 minutes until just lightly toasted. Transfer oats to a bowl and stir in honey until well coated. Set aside to cool. Once cooled, use fingers to break up the oats into small clusters.
Add about half of the raspberries to a small bowl. Mash with a fork until the mixture is jam-like.
Add a scoop or two of gelato to individual serving dishes. Spoon some of the mashed raspberries over the top of the gelato, sprinkle on the honeyed oats and finish the dish with a couple fresh raspberries.