Grilled Steak with Beillevaire French Butter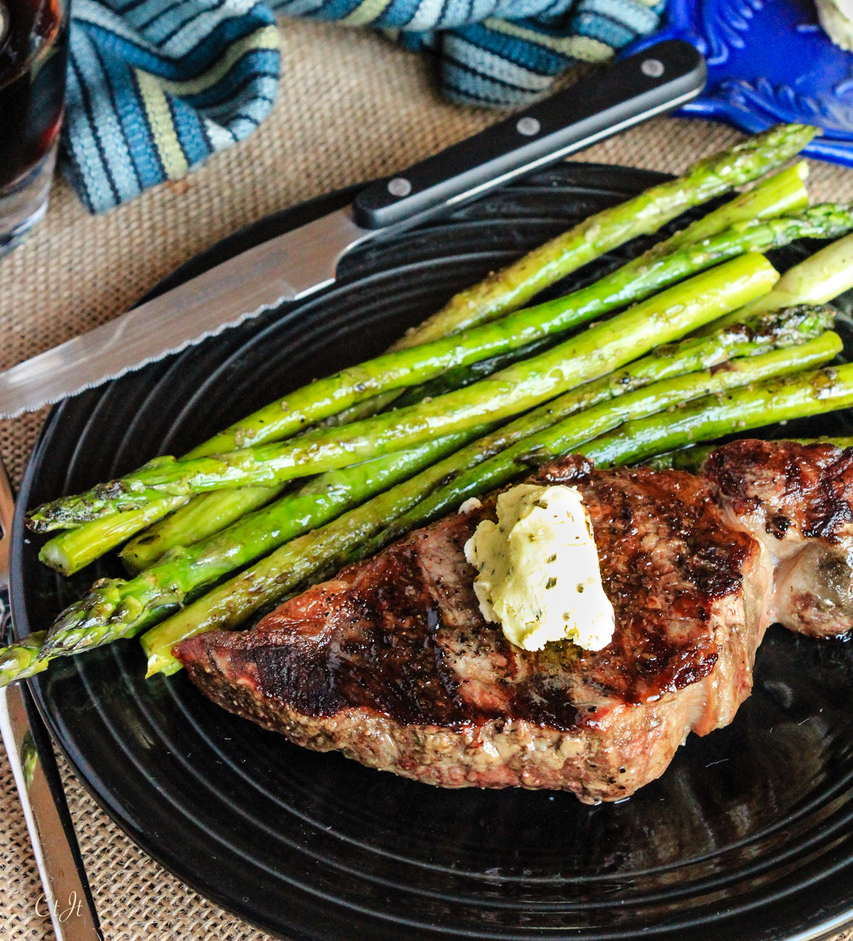 There's really nothing like a grilled steak, seasoned just right and seared over high heat, creating the perfect crust. It's a wonderful way to treat yourself after the work week, for Sunday dinner or just because. Top that deliciousness with a dollop of French butter from Beillevaire and you'll never want your steak another way again. Serve with grilled asparagus and roasted potatoes.
What you need:
1 steak, about 8 to 10 oz. each, such as a New York strip steak, halved if desired to create two servings
Sigona's Garlic Oil
Salt and freshly cracked black pepper
Directions: Remove steak from the refrigerator at least 30 minutes prior to cooking. Preheat an outdoor grill over medium-high heat.
Brush both sides of the steak liberally with oil and season with salt and pepper.
Place the steak on the grill and cook until slightly charred with a good crust on one side, for about 4 to 5 minutes. Flip the steak and continue to cook another 3 to 5 minutes for medium-rare (internal temp 135°F), 5 to 7 minutes for medium (internal temp 140°F), or 8 to 10 minutes for medium-well (internal temp 150°F).
Remove steaks from grill and allow to rest at least 5 minutes before slicing.
To serve, top the steak with a generous dollop of butter.