Smoked Salmon Topped Canapes with a Dill & Crème Fraiche Spread
A crisp cracker topped with a dill-spiked creme fraiche mixture and finished with a bit of smoked salmon. It's a delicious all-in-one bite. The best part? You can use these ingredients below to create just the taste you're looking for by adjusting the amount of each ingredient used. Enjoy!
Dill & Creme Fraiche Spread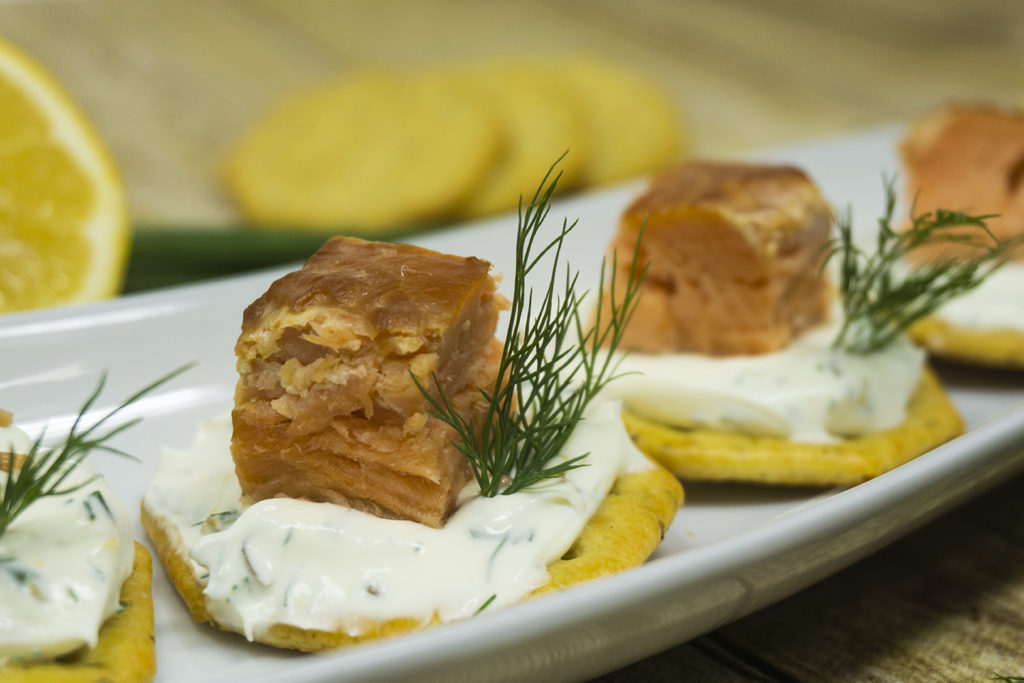 2/3 cup creme fraiche
1/3 cup cream cheese
1 Tbsp chopped fresh dill, more to taste
1 tsp fresh lemon zest, more to taste
1 Tbsp chopped capers, more to taste
1 tsp fresh lemon juice, more to taste
For Serving:
Carr's crackers
Smoked salmon
Fresh dill, for garnish
Directions: In a medium bowl, whip together the ingredients for the creme fraiche and dill spread. Taste; adjust seasoning as desired. Chill until ready to use.
To Serve: Spread a bit of the creme mixture on a cracker. Top with a piece of the smoked salmon and finish with a sprig of fresh dill. Serve immediately.
---
please add details here for the salmon