Shredded Carrot Salad with Apples, Cranberries and Satsuma Vanilla Cream White Balsamic
A raisin and carrot salad graced many a table back in the last century, but we've but a new spin on the old classic, introducing our satsuma vanilla cream white balsamic and eliminating the mayonnaise. What we have here is a bright, slightly sweet carrot salad with tangy cranberries, crisp apples and citrus-vanilla notes from our infused balsamic. Pairs well with pan-seared pork chops. Serves 4. Easily doubled.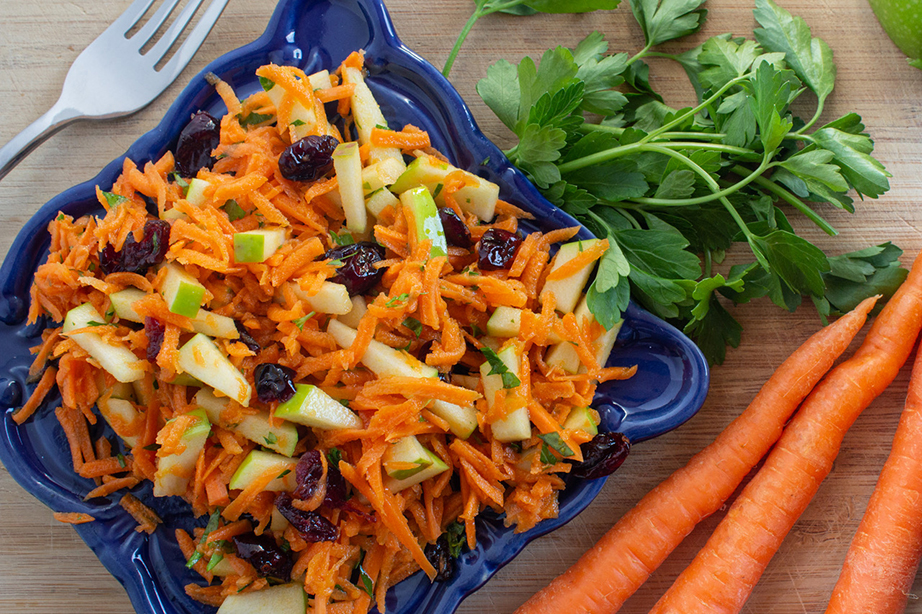 Ingredients:
1/2 tsp Dijon mustard
1/2 tsp salt
8 oz carrots, shredded
1/2 a Granny Smith apple, diced
1/3 cup dried cranberries (find them in Sigona's dried fruit & nut section)
2 Tbsp chopped fresh parsley
Directions: In a medium bowl, whisk together the olive oil, balsamic, dijon and salt. Add the carrots, apple, cranberries and parsley; gently stir to combine. Cover and refrigerate for 1 hour; gently stir the salad again before serving.