Open-faced San Geronimo Cheese and Tomato Sandwiches
San Geronimo is a raclette-style cheese, meaning it melts beautifully! You'll love the simple deliciousness of this easy appetizer or light meal. Inspired by Nicasio Valley Cheese Co. Serve 2 to 4.
Ingredients: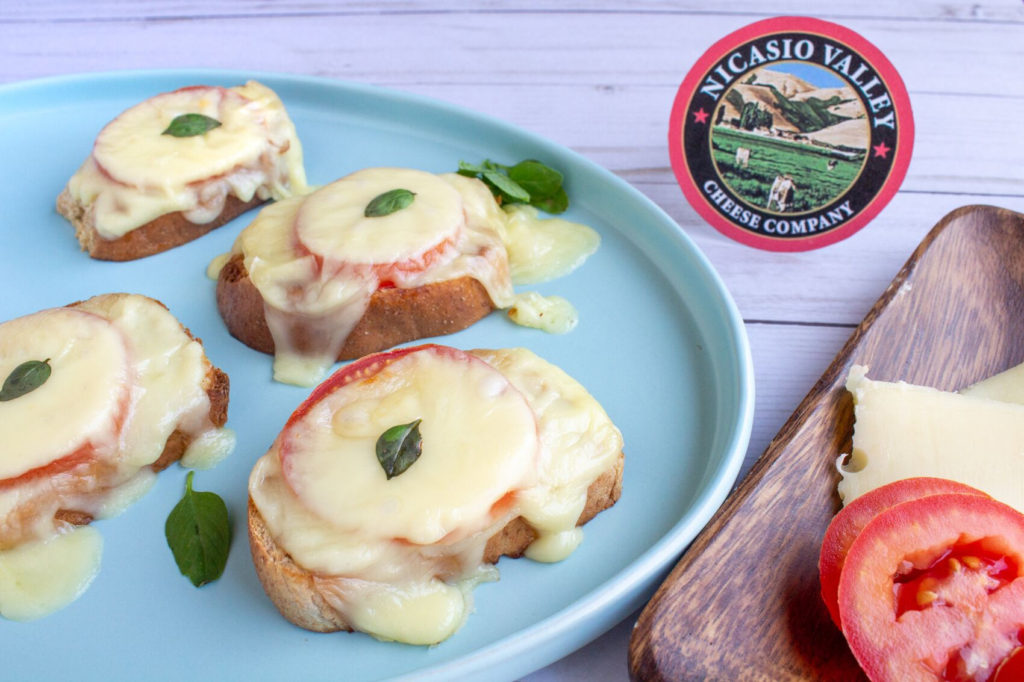 8 slices baguette or other rustic bread
Sigona's Fresh Press Extra Virgin Olive Oil, for brushing
1 to 2 tomatoes, sliced
8 thick slices Nicasio Valley Cheese Co. San Geronimo cheese, trimmed to fit the sliced baguette
Basil leaves, for garnish

Directions: Preheat oven to 350°F. Brush both sides of the sliced bread with butter or olive oil. Heat a large skillet or grill pan over high heat. When hot, add the baguette slices and toast about 1 minute per side. Remove to a rimmed baking sheet.
Lay a tomato slice or two on top of the baguette slices and cover the tomato with slices of San Geronimo Cheese. Bake in the oven for about 7 minutes and finish under the broiler until the cheese is as melty and bubbly as desired.
Finish with basil and serve immediately.