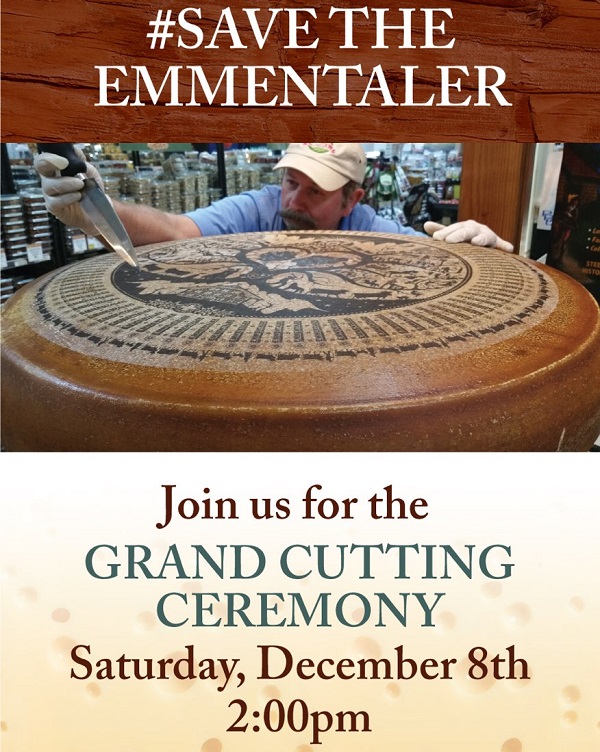 The Emmentaler is handmade in the town of Emmental, Switzerland by master cheesemaker Bernhard Meier.
Only TWO WHEELS of Emmentaler are made in a day to ensure the quality and taste remains consistent, and we have one of them!
Join us for a wheel cutting celebration at Sigona's in Stanford Shopping Center. The wheel cutting will begin at 2 PM. Stop by to taste this true artisan cheese.
We'll be serving hot melted Raclette over potatoes and bread, along with fresh cut samples of the Emmentaler.
While you're there, be sure to submit your wild guess for the correct weight of our GIANT wheel of 18-month aged Emmentaler. The winner(s) will win 1 pound of this amazing cheese!